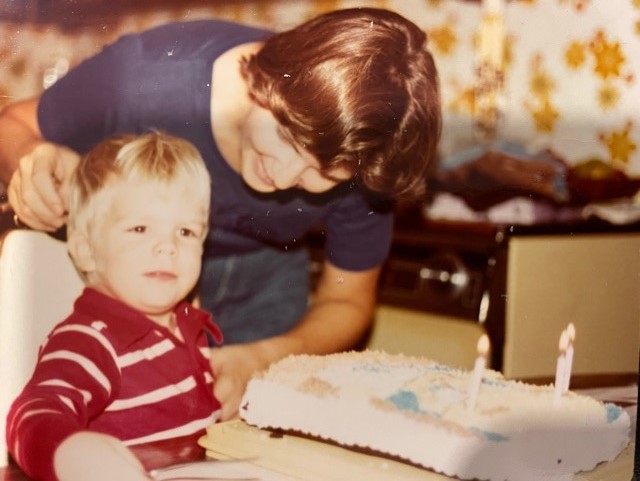 by Todd Goold, BSW, RSW
Information and Support Services Manager
As a young adult, I remember Christmas being filled with magic. The sights and smells of Christmas dinner being prepared in our large country kitchen. This kitchen, for many of us, was the "heart" of our home. It was my universe, it was a place of magic, it was chaotic, and it was filled with laughter and tears. Our large extended family would arrive with presents and delectable desserts in hand. We would gather around the kitchen table, often extended by a few folding tables, to tell the stories of decades past. The kitchen table is where disputes would get settled and new family members would be welcomed into our clan at the same. I look back and remember fondly of this time. I felt safe. I felt included, and I felt loved.
On Dec 29th we ended one of many gatherings held between the holidays and headed off to bed. Life was good. I just turned 22 and I had the world in my hand. The next morning, I woke up and heard a commotion in the laundry room and then I heard my dad yelling for me to call 911. Twelve hours later the matriarch of our family, my mom, died of a brain aneurysm. 
Just like that my world was changed forever. The despair that I felt in those years following her death were dark as our family tried to heal from this loss. Each day was a struggle, but eventually through the support of my family and my friends things eventually got better. Never the same, but it was "ok", and I started a family of my own.
Shortly after in 2003 my son was born, and shortly after he died of complications. After some time managing this loss my wife and I decided to try again, and we had a second son in 2004. Shortly after his birth he also passed away.
Over the months I tried to "make sense" of what was happening, and months turned into years. The more I thought about "why us" the more resentful and hurt I became.
It took a long time for me to find meaning from those experiences. What I wish to share with you today is what I found to be most helpful in my journey to recover from these losses. Sometimes "bad" things, awful things, happen to people for no reason. We can be the best "spouse", the best "friend", the best "parent" in the world and sometimes bad things happen.
We can't control "when" these events will happen, or "why" they happen, but what we can control are the moments "in between".
Take advantage of the "in between" moments and do not let them pass with indifference. Invest your time wisely and guard it as your most precious commodity. Time is what you want to give others. Put the phone away and turn off the computer or T.V. Though these devices provide entertainment, they are often "solo activities" that take up a huge amount of your time. Strive to develop meaningful relationships and do your best to witness every "in between" moment unplugged. No "selfies" needed!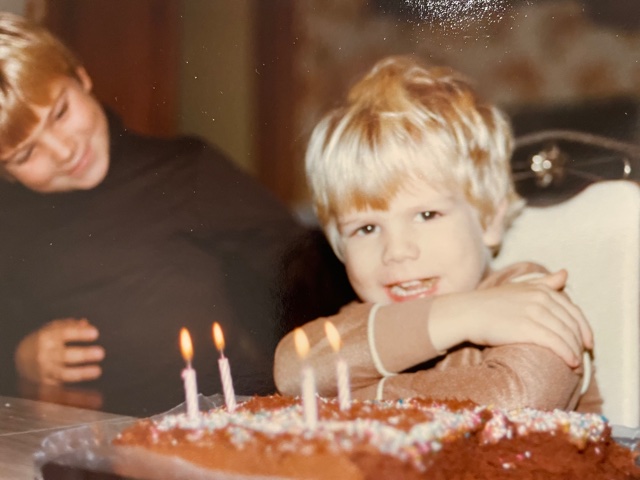 Set a day of the week where you share a meal together with your family, make a rule that there are no cell phones during dinner time. Don't answer work emails after hours. Celebrate milestones together, acknowledge and be thankful for the passage of time.
Choose kindness, be slow to anger, listen to others, and always be curious. If we reacted with curiosity instead of anger, or resentment, I wonder how different we would treat one another.
As we get closer to the Christmas Season, I know some of us will feel a sense of hopelessness and despair during this time of year. The best piece of advice I ever received was from a brain tumour survivor who said to me "No one gets through life without feeling despair".
At some point in our life, we are all going to feel despair. It is the moments "in between" that will sustain us and provide us "meaning" when dealing with the loss a loved one or dealing with a chronic health condition. We will still feel sad, we will still feel the "loss" of the things we once could do or people we once could visit, but it is my hope that in those moments you have spent "in between" will sustain you and provide comfort. We do not heal in isolation we heal in relationship.
I hope you all have a lovely Holiday Season as you celebrate all the "good things" that bring you together to celebrate this time of year. Be reckless with your love and celebrate the space "in between".
These are the lessons that I have learned, and I am privileged to have shared them with you.