2020 Virtual Volunteer Celebration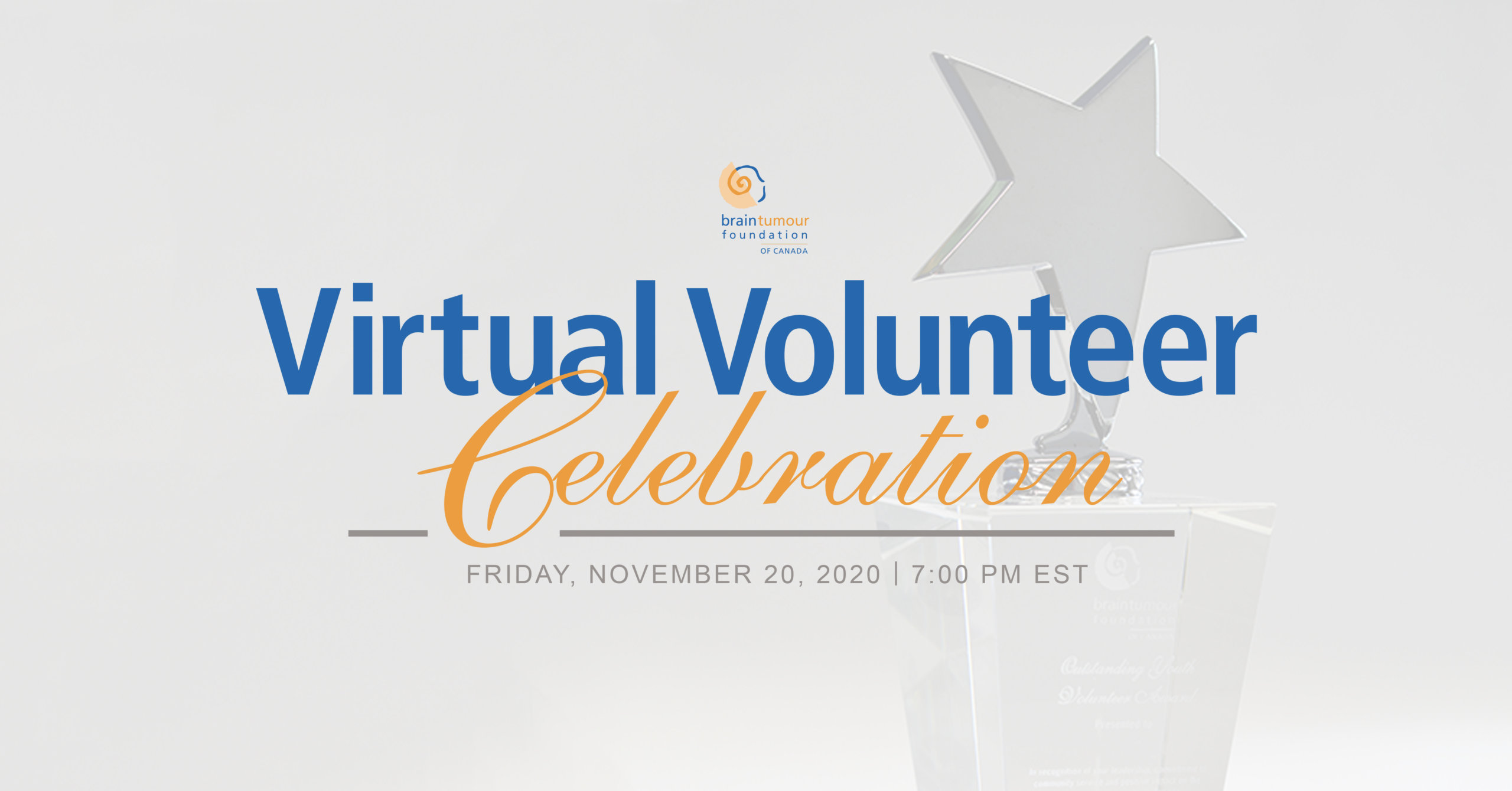 Join us Friday, November 20 for our very first Virtual Volunteer Celebration to celebrate the selfless individuals who make the world a better place for the brain tumour community.
The ceremony will be shown on Facebook live beginning at 7 p.m. EST, hosted by long-time Brain Tumour Foundation of Canada volunteers and mentors, Pablo Coffey and Catherine Wreford.
We will be honouring volunteers from across the country, as well as our Cup of Hope winner for the 2020 Virtual Walk. There are two new categories for this year's awards – one for outstanding youth and one for health care professionals.
Join us as we go live on www.braintumour.ca, Facebook, and Youtube and help us congratulate and celebrate the people who help our community thrive.