Brain Tumour Webinar Series – It's All About Being Adaptive! Rehabilitation When You Have a Brain Tumour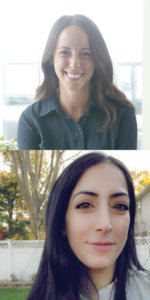 Ilyse Lax, Rehabilitation Consulting at Pencer Brain Tumour Centre, Princess Margaret Hospital
It's All About Being Adaptive! Rehabilitation When You Have a Brain Tumour

Brain tumours and their treatment impact people's functioning in various and complex ways. Although traditional rehabilitation programs are effective and gains are comparable to other populations, we see access and navigation issues. Since brain tumours are an evolving condition where needs change as the disease progresses, we require an Adaptive Rehabilitation Framework which includes an individualized approach, meaningful intervention, and the right care at the right time.
Fatima Issa
Personal Story of Hope
Fatima was diagnosed with a brain tumour in the fifth grade. From then until the age of 26, her life was surrounded around treating my symptoms which were growing as the years and tumor progressed. I finally had surgery and my life did a 180-degree turn. I am now in my third year of medical school and am considerably thriving while healing from my past. I feel blessed and am looking forward to becoming a neurologist to help those in the same situation as I was once in.