Brain Tumour Webinar Series – Psychosocial Screening in Pediatric Brain Tumour Care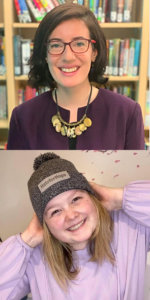 Dr. Leandra Desjardins, Psychologist Clinician Scientist at Centre hospitalier universitaire (CHU) Sainte-Justine
Psychosocial Screening in Pediatric Brain Tumour Care
A diagnosis of a pediatric brain tumour presents children and their families with many stressors (including disruptions in daily routines, physical effects of treatment, uncertainty about the future). Although most survivors do not experience clinical levels of distress, there is a risk for elevated symptoms of depression and anxiety. Screening for distress is a recommended practice, but progress remains on implementing this in clinical care. This presentation will discuss risk for distress, tools to screen for distress, and progress being made to include this practice as part of clinical care.
Alicia Grace
Personal Story of Hope
Alicia was diagnosed with a craniopharyngioma brain tumour at just 6 months old. Now, Alicia is 21 and life with a brain tumour is all she has ever known. She has had 3 brain surgeries, gone through chemo, and more hospital appointments then she can count. Alicia's brain tumour caused her to lose most of her sight and has a few chronic illnesses, but It has never stopped her from living life to the fullest.