Caregiver Retreat New Brunswick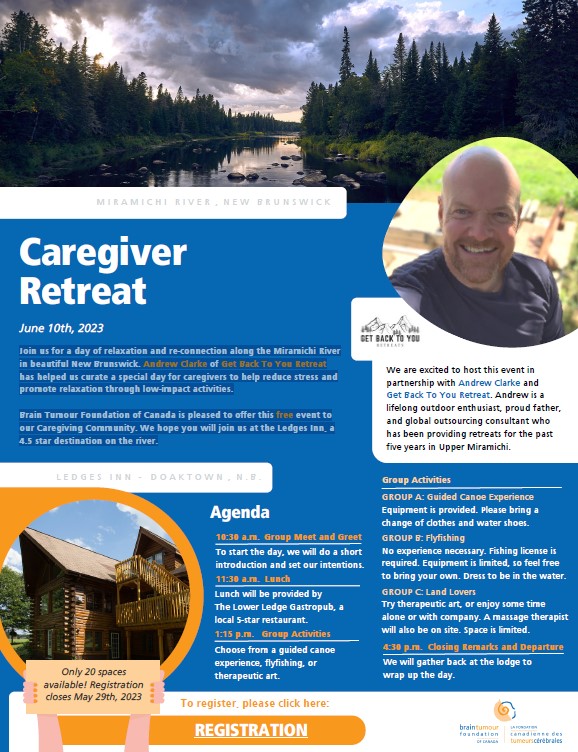 Join us for a day of relaxation and re-connection along the Miramichi River in beautiful New Brunswick. Andrew Clarke of Get Back To You Retreat has helped us curate a special day for caregivers to help reduce stress and promote relaxation through low-impact activities.
Brain Tumour Foundation of Canada is pleased to offer this free event to our Caregiving Community. We hope you will join us at the Ledges Inn, a 4.5 star destination on the river.
Details:
10:30 a.m. – Group Meet and Greet
11:30 a.m. – Lunch
1:15 p.m. – 5:00 p.m. – Group Activities

Thank you to all who attended. It really was a lovely day out!