Community Call-In – The Making of SUPERKIDS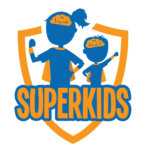 Joining us this month for our Community Call-In are our amazing volunteers who helped us build the new SUPERKIDS program. We are going to talk about the making of this program and what it means to them personally and to our community.
SUPERKIDS is an educational program that seeks to spread education, awareness, empathy, kindness and understanding. This program is designed to help teachers and parents educate kids and teenagers about brain tumours and how the brain works. 
Register for this Zoom event here.