Community Call-In: Todd Talks with Sebastien
Community Call-In: Todd Talks with Sebastien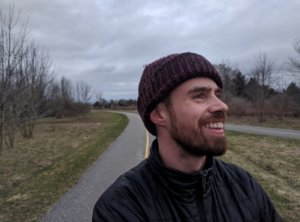 Outline: Todd Goold, Support Services Specialist and Sebastien Anderson are going to chat about life after Sebastien's diagnosis of a glioblastoma in 2019.
We often don't hear the experiences of men, and Sebastien wants to share the story of his personal growth since his diagnosis, how he has pivoted his mindset and how he is grateful for the life he has led so far. He'll also be talking about the importance of taking things day by day, releasing certain expectations and stopping to smell the roses.
This Community Call-In will be hosted over Zoom, so be sure to sign up early and reserve your spot.