Couch sessions with Jon Shrier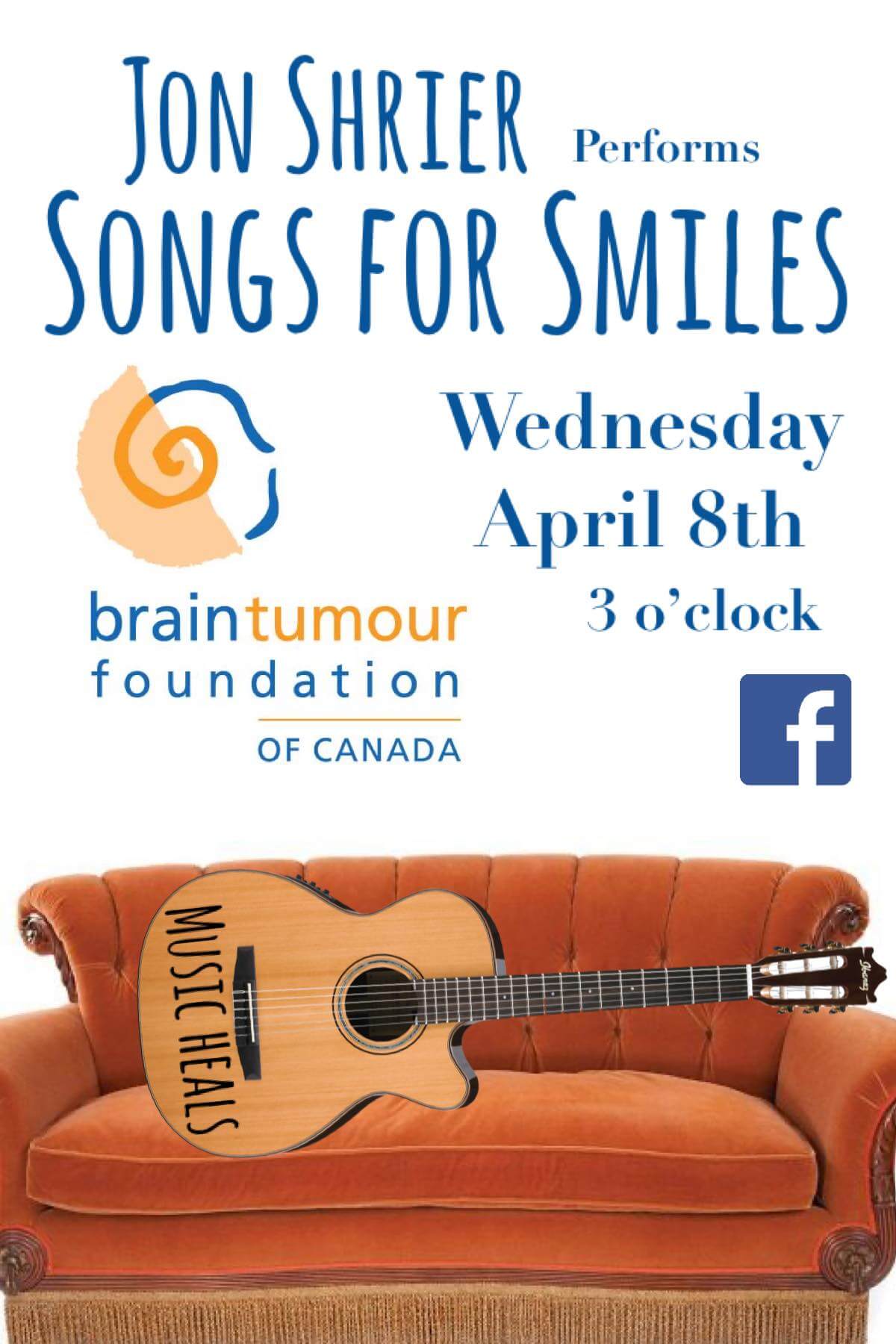 This Wednesday at 3 pm EDT join Jonathan Shrier and Brain Tumour Foundation of Canada for a live family friendly concert as part of our NEW #SupportAtHome activities announced earlier today!
Singer/Songwriter Jon Shrier will be performing a number of songs from our Brain Music Spotify Playlist. He will also take requests during this hour-long performance.
To watch simply go to Jon's Facebook profile for this Facebook live event at 3 pm EST on Wednesday!
Brought to you by BrainWAVE/ GOcervo #SupportAtHome.