Virtual Easy Bake Cookies with Myriam Boucher-Pinard
Easy Bake Cookies – #SupportAtHome
Hosted by Montreal Brain Tumour Walk Coordinator Myriam Boucher-Pinard
Sunday, October 4th at 3pm EDT
In this 45-minute, bilingual activity, Myriam will be walking you step by step through her easy, 4-ingredient chocolate chip cookies. Make sure you have the ingredients ready at the start of this virtual activity along with all the baking tools you need.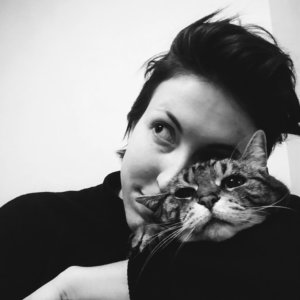 Ingredients
– 1 cup of peanut butter
– 1/2 cup of sugar
– 1 egg
– 1 cup of chocolate chips
Instructions:
1. Preheat the oven at 325 degrees Celsius, with the grill placed at the centre of the oven
2. In a medium-sized bowl, mix in the peanut butter, the sugar, and the egg
3. Once the mixture is uniform, mix in the chocolate chips
4. On a cookie sheet covered in a baking (parchment) paper, roll the cookie dough into 24 balls
5. Place in oven for 20 minutes or until golden
6. Let cool on sheet for 5 minutes and then remove
7. Finished!
8. Upload a picture of your cookies so we can see your masterpieces!
Myriam is one of our Co-Coordinators for the Montreal Brain Tumour Walk. She got involved with the Brain Tumour Foundation of Canada first as a student researcher after her father was diagnosed with brain tumours, and now she is an AMAZING volunteer for our community.