Hats for Hope is a movement to raise awareness of brain cancer in Canada.
Of the 27 people diagnosed with a brain tumour every day in Canada, 8 of those will find out they have brain cancer. Malignant or not, brain tumours are life-altering and treatment options are limited and often invasive.
Hope, however, is limitless.
Together let's share some HOPE!
On October 24, 2021, recognize Brain Cancer Awareness Day by wearing your hat and spreading hope.
Hope through research.
Hope through support.
Hope for a cure.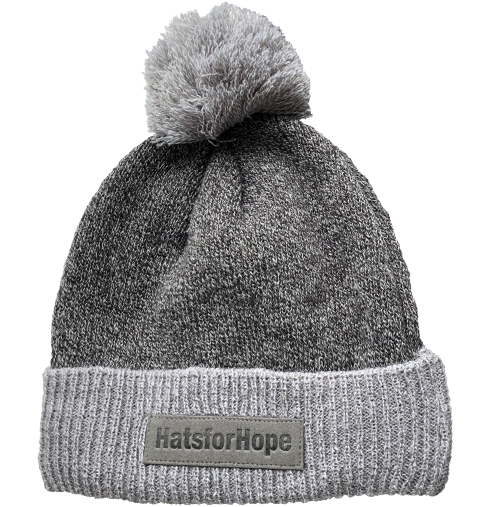 Here's how: Wear a hat. Take a photo. Post to social media using the hashtag #HatsForHope and tag us @BrainTumourFdn.
Get your official Hats For Hope toque here. Thank you so much for your continued support.