HK Memorial Hockey Tournament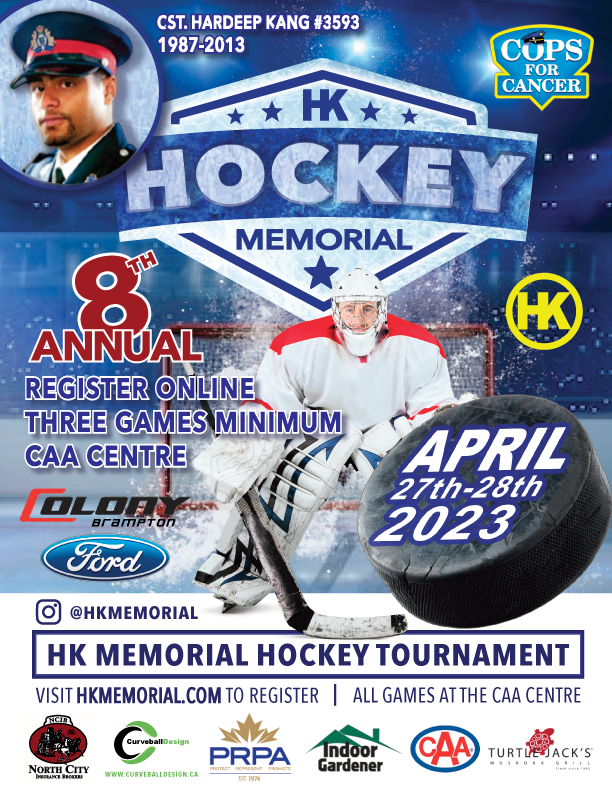 In October 2013, we tragically lost our fellow officer, Hardeep Kang, to cancer at the young age of 25. Though his time with us was short, he touched and inspired a great many people.
To pay tribute to Hardeep and other first responders who have lost their lives to cancer, we meet annually to compete in his favourite sport, hockey. The inaugural Hardeep Kang Memorial Tournament was first held on April 21st, 2014.
We have since raised over $150,000 in support of Cops for Cancer and cancer research.
Hardeep Kang sadly passed away from a brain tumor in 2013.
We are choosing to support the Brain Tumor Foundation to help in their cause to find a cure.