Regina Brain Tumour Information Event (postponed)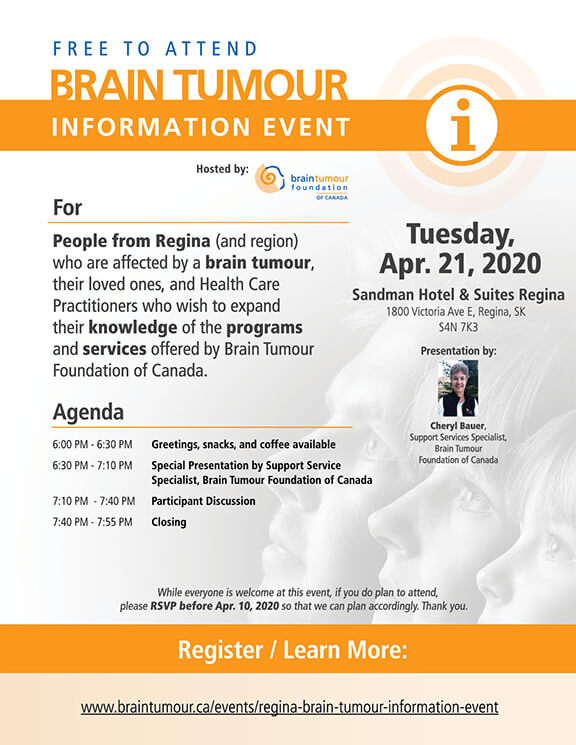 An evening of information, education and discussion for people affected by brain tumours in the Regina area. Patients, survivors, loved ones, and health care practitioners have the opportunity to expand their knowledge of the programs and services available through Brain Foundation of Canada. Please RSVP by April 10, 2020 by calling Cheryl Bauer at 1-800-265-5106 or emailing cbauer@braintumour.ca.
Agenda
6-6:30 pm – greetings and refreshments
6:30-7 pm – Special presentation by Cheryl Bauer, Support Services Specialist, Brain Tumour Foundation of Canada.
7:10-7:40 pm – Participant discussions
7:45-7:55 pm – Closing
*While everyone is welcome at this event, we encourage people to RSVP before April 10, 2020 so that we can plan accordingly.