#SupportAtHome Concert Series – Sarah Smith
Join us on Thursday June 25th at 7:00 pm for a fabulous #SupportAtHome live concert featuring singer/songwriter Sarah Smith.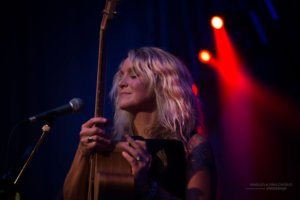 Music is Sarah's full-time passion. She continues to tour prolifically, in Canada, the United States, and Europe. Along the way, she has shared the stage with artists including Carole Pope, Sass Jordan, Biff Naked, Emm Gryner, Joel Plaskett, David Wilcox, 54-40 and many others.
Sarah has won many awards throughout her career. She was named Best Adult Contemporary Artist at the Toronto Independent Music Awards and has earned multiple honours at the Jack Richardson/Forest City London Music Awards, including the Rock and Singer/Songwriter awards.
To watch the concert: https://www.facebook.com/sarahsmithmusiccanada/
To learn more about Sarah: