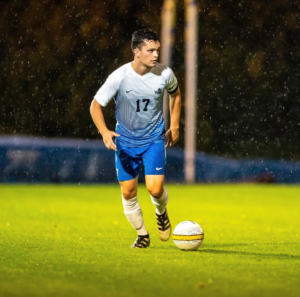 The Vikes Men's and Women's soccer teams are joining together with the support of fellow UVic varsity teams to raise money for Brain Tumour Foundation of Canada. Former teammate and captain, Mackenzie Rigg, was diagnosed with brain cancer, Astrocytoma Grade IV (glioblastoma).
In support, the Vikes are looking to raise money in his name for brain tumour research. The Vikes will be collectively running 270km, to represent the 27 Canadians diagnosed with a brain tumour each and every day. The run will take place October 24, 2021, Brain Cancer Awareness Day, to show support for Mackenzie and raise awareness for this disease. This is our second annual Vikes Kick Cancer event after last year's successful fundraiser. The Vikes are setting out to do it again as these diagnoses change lives and devastate families. We are trying to do our part to help ease the burden of Canadians living with brain cancer.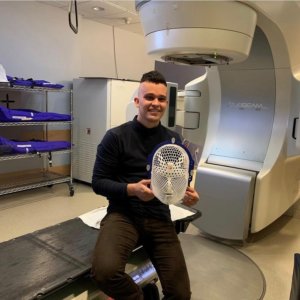 If you have the means to, please consider donating to show your support!
All funds go towards researching brain tumours, new treatment options, and improving the quality of life for those affected. Thank you!
See some of the highlights from Vikes Kick Cancer 2021 in the news:
CTV News
Sooke News Mirror
Oak Bay News
2020 news coverage:
The Daily Courier
CTV Vancouver
CHEK News
In 2020, Vikes Kick Cancer raised over $81,418.20. Some of these funds were used to fund a Feature Grant researching glioblastoma.
Mackenzie was determined to fund more research to find a cure and so a second event was held in 2021, when Vikes Kick Cancer raised $39.495.60.
In 2022, we are deeply saddened to learn of Mackenzie's death. In lieu of flowers, his family are asking for more funds to be raised to ease the burden of this terrible disease.