Research
Our vision is: To find the cause of and a cure for brain tumours while improving the quality of life for those affected. Research is the key to achieving our vision. 
Grants, Events and Collaborations
See all the ways that we are able to fund special projects and collaborations.
Choose which area you would like to learn more about:
Virtual Brain Tumour Research Symposium and Undergraduate Student Research Competition – October 2, 2021
Join us Saturday, October 2 2021, for our Virtual Brain Tumour Research Symposium and Student Research Competition.
Register now to reserve your spot for this event.
This year's event will feature presentations focused on glioblastoma treatment, as well as the Pam and Rolando Del Maestro Undergraduate Student Research Competition.
Student teams from across Canada will present their research projects before a panel of experts, with the top three teams receiving cash prizes. These bright, young minds are the future of brain tumour treatment, and Brain Tumour Foundation of Canada is proud to be able to encourage them in their studies.
This year's symposium speakers are:
Dr. David Fortin – Universite de Sherbrooke
Title: "Radioisotope Embedded in GlioTrap for Glioblastoma Treatment"
Dr. Amit Singnurkar – Sunnybrook Health Sciences Centre
Title: "Mapping of Essential Amino Acid Metabolism for the Detection of Glioblastoma Multiforme Spread in Post-Surgical Patients"
For the safety of our community, this year's symposium and competition will be held via Zoom.
The Pam and Rolando Del Maestro Family Undergraduate Student Research Competition Awards
In 2017, The Pam And Rolando Del Maestro Family Undergraduate Student Research Competition Awards – named for Brain Tumour Foundation of Canada's co-founders – were established to promote scientific innovation among Canadian undergraduate students.
This research competition is an opportunity for students to showcase their work to other scientists, researchers, and professionals attending the Virtual Brain Tumour Research Symposium on October 2, 2021.
Students will have the opportunity to create a research proposal, practice presentation skills and receive constructive feedback from a panel that will include physicians and researchers.
The application deadline for this award has now closed.
Click here to see our full list of past years' winners.
Feature Grants
Grants of up to $50,000 will be available for research taking place within Canada focusing on pediatric brain tumours. Applications are now closed for the 2021 intake. Deadline to apply was July 16, 2021.
See our current funding opportunities page for more detail.
The feature grant program was started in 2019, as a way to foster new and exciting research into various aspects of brain tumour research. A new theme is chosen each year, with previous years focusing on glioblastoma, and improving quality of life for patients and caregivers.
Research Symposium and Virtual Lab Tours – May 15, 2021
Our virtual lab tours give an exclusive look at the laboratories of change-makers in the pediatric brain tumour research field, including:
Dr. Sheila Singh Lab – McMaster University (Hamilton, ON)
Dr. Marshall Pitz Lab – CancerCare Manitoba (Winnipeg, MB)
Dr. Lisa Porter Lab – University of Windsor (Windsor, ON)
PRESENTERS:
Dr. Derek Tsang – "Re-irradiation for childhood brain tumours"
Dr. Vijay Ramaswamy – "What is ependymoma in 2021?"
2020 Brain Tumour Research Symposium
Virtual Research Symposium – May 2020
A huge thank-you goes out to everyone who took part in our Virtual Research Symposium, and especially for our speakers for sharing their expertise and knowledge with us. If you missed the event, or want to review the presentations, videos from the presentations are now available to watch.
Dr. Emily Walker – Brain Tumour Registry of Canada
Lori Boomer – Taite Boomer Foundation
Pediatric Brain Cancer Impact Grant
Kids need to do more than survive brain cancer. They deserve to thrive. That's the aim of the most significant research grant in our history, made possible thanks to the generosity of donors. 
About the project:
Medulloblastoma is the most common childhood brain cancer. Because of kids' growing brains and bodies, chemotherapy and radiation are detrimental to their ongoing development. Those who do survive a brain cancer diagnosis are often left with devastating side effects that change their lives forever. Children treated with chemotherapy or radiation are eight times more likely to develop severe health problems, especially as they age into their 20s and 30s. The higher the dose of drugs and the more extensive the radiation, the more problems are to emerge. The impact of brain cancer treatments can include: blindness, fertility issues, hearing loss, learning and emotional disabilities, memory deficits, stunted puberty or hormone problems, the list goes on. 
Thanks to a brain tumour research grant funded in 2014, renowned researcher, Dr. Michael Taylor, was the first to discover that medulloblastoma wasn't just one form of brain cancer, but four distinct types — each with their own DNA footprint, and therefore potential treatment needs.  
Now Dr. Taylor and his team of researchers want to know how each type of medulloblastoma changes in response to treatment, and how to develop personalized care for every child diagnosed. This means the most aggressive treatments are only used on the most aggressive brain cancers, saving children from life-changing side effects or secondary diseases.  
About Dr. Michael Taylor
:
Pediatric neurosurgeon and principal investigator at one of Canada's leading brain 

tumour

 research 

centres

 

Has published ~100 medical publications and is a renowned international speaker 

 

Received a 2014 Brain 

Tumour

 Foundation of Canada Research Grant

 

Awarded the 

Schweizguth

 Prize from the International Society of 

Paediatric

 Oncology, Great Britain (2005)

 

Recipient of the National Cancer Institute of Canada Fellowship (1998)

 
2016 Update:
Dr. Taylor and his team have now completed the first year of this five–year research project. Thanks to the first year of research, we now know that there are at least ten different sub-types of medulloblastoma, with a much higher degree of differences between tumours than first identified. 
By identifying the precise degrees of difference between medulloblastoma types, Dr. Taylor and his team aim to classify these differences, so treatment is focused specifically to a patient's needs. Dr. Taylor's completed research will provide better, less toxic treatments to patients with lower-risk medulloblastoma.  
2017 Update: 
Dr Taylor and his team have now identified 12 subtypes of medulloblastoma. They have also discovered that each subtype is completely different at the time of recurrence, so another resection is needed to determine the new type. This also means that a new treatment might be necessary for the new subtype. Dr Taylor and his team continue to work on what those treatment types should be. More to come… 
2018 Update
: 
In 2018, Dr. Taylor and his team published a breakthrough study that showed, for the first time, that medulloblastoma can also spread through the blood. Most deaths associated with medulloblastoma are caused by metastatic disease, where the tumour has spread to a new site in the brain. For decades, researchers believed that medulloblastoma spread through the cerebrospinal fluid. This surprising discovery completely changes our understanding of how medulloblastoma spreads and opens up new avenues for diagnosis and treatment. 
Thanks to the generosity of donors, as well a partnership with the Canadian Cancer Society and matching funds from Brain Canada, the fundraising goal of $1.25 million dollars has been reached, meaning that this project will be fully funded. While the funding for this project is now complete, the research continues. We look forward to updating you all on the work that Dr. Taylor is doing and the impact that this is having for patients! 
2019 Update
: 
In 2019, Dr Taylor and his team published a new study that uncovered the early origins of childhood brain cancer. Using animal models of brain development, the researchers could pinpoint the specific cells of origin in the brain that would later transform into cancerous cells. Surprisingly they could find these cells as early as 6 weeks in-utero, much earlier than expected. Dr Taylor and his team further identified the unique cells of origin for each of the 4 major medulloblastoma subgroups. Their findings could explain why these tumours occur so frequently in early childhood and pave the way for newer, better models to study the disease. 
Publication Updates
:
The whole-genome landscape of medulloblastoma subtypes, 2017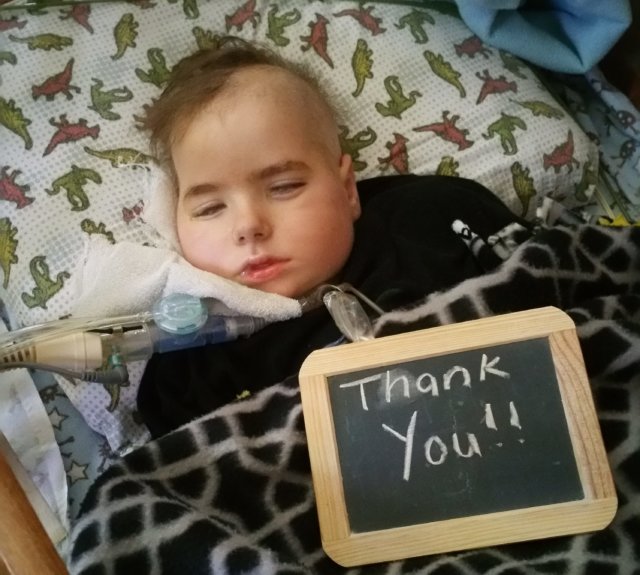 Pediatric brain tumour research is our focus for 2021. Details are coming soon. Donate now and make a difference.
Donate Now
Brain Tumour Tissue Bank
Research on brain tumours depends on the availability of human brain tissues. Although other research models have been developed, none completely reproduce the pathophysiology of human brain tumours. This is why Brain Tumour Foundation of Canada funds the Brain Tumour Tissue Bank. This 'bank' provides the raw materials essential for basic brain tumour research.
The Brain Tumour Tissue Bank collects, processes and catalogues brain tumour tissue samples and ships them across Canada and around the world. Over 1,000 cases have been catalogued since the tissue bank opened in 1991, resulting in a library of several thousand frozen brain tumor specimens, which are available to researchers upon request.
"The BTTB is an outstanding and necessary resource for the Canadian Brain Tumour Community. It is only with ongoing support from the BTFC that it will continue to flourish. I will continue to use and support the BTTB on a cost recovery basis and recommend the tumour bank to other Canadian neuro-oncology researchers, especially those with few if any local options to procure brain tumour tissues."
Dr. David Eisenstat, MD, MA, FRCPC Director of Neuro-Oncology: Adult and Pediatric; CancerCare Manitoba,; Winnipeg, MB. Dr. Eisenstat is a member of the Professional Advisory Group for Brain Tumour Foundation of Canada.
For more information about current samples or for a quick search about what is available, please contact Marcela White at marcela.white@lhsc.on.ca.
See the Brain Tumour Tissue Bank in action
This short video shows the Brain Tumour Tissue Bank and explains the process of collecting and processing the tissue that is so critical for research.
Collaborative Grants
Brain Tumor Funders' Collaborative
Brain Tumour Foundation of Canada partners with the Brain Tumor Funders' Collaborative to extend the impact of research dollars.
Five North American funding organizations make up the Brain Tumor Funders' Collaborative.  The organization includes Brain Tumour Foundation of Canada along with five other non-profit, philanthropic and advocacy organizations from the United States. By working together we can accelerate progress in brain tumor research. The groups have worked together to fund two previous initiatives (details below) and are now exploring a third joint project. When this is finalized, the projects details, and any applicable calls for applications will be posted here.
The members of the Brain Tumour Funders' Collaborative are: 
American Brain Tumor Association
Brain Tumour Foundation of Canada
James S. McDonnell Foundation
Pediatric Brain Tumor Foundation
Sontag Foundation
Anonymous
The four projects granted funding in 2019 are:
In January 2019 the BTFC announced $3 million in grants to four multi-institutional teams of researchers and clinicians studying immunotherapy in primary brain tumours. Read the Press Release here.
The four funded projects will examine vaccination strategies, the tumour's micro-environment, anti-tumour T-cells, and personalized immunotherapy approaches. They were selected during a multi-stage review process from more than 79 responses to the BTFC call for proposals.
The following institutions will be receiving $750,000 BTFC grants over the next three years:
Active vaccination and the timing of checkpoint blockade dictate effective immunotherapy for glioblastoma 
David Geffen School of Medicine at UCLA
Project Manager:  Robert Prins
Harnessing the brain tumour immune-microenvironment to enhance therapeutic efficacy
McGill University
Project Manager:  Daniela Quail
Interrogating anti-tumor T-cells To develop adoptive cell transfer (ACT) Immunotherapy for pediatric high-grade gliomas 
UPMC Children's Hospital of Pittsburgh
Project Manager:  Gary Kohanbash
Three dimensional immuno-genomics approach to personalized neoantigen-based immunotherapy
University of California, San Francisco
Project Manager:  Joseph Costello