BrainWave Fort Edmonton Park Event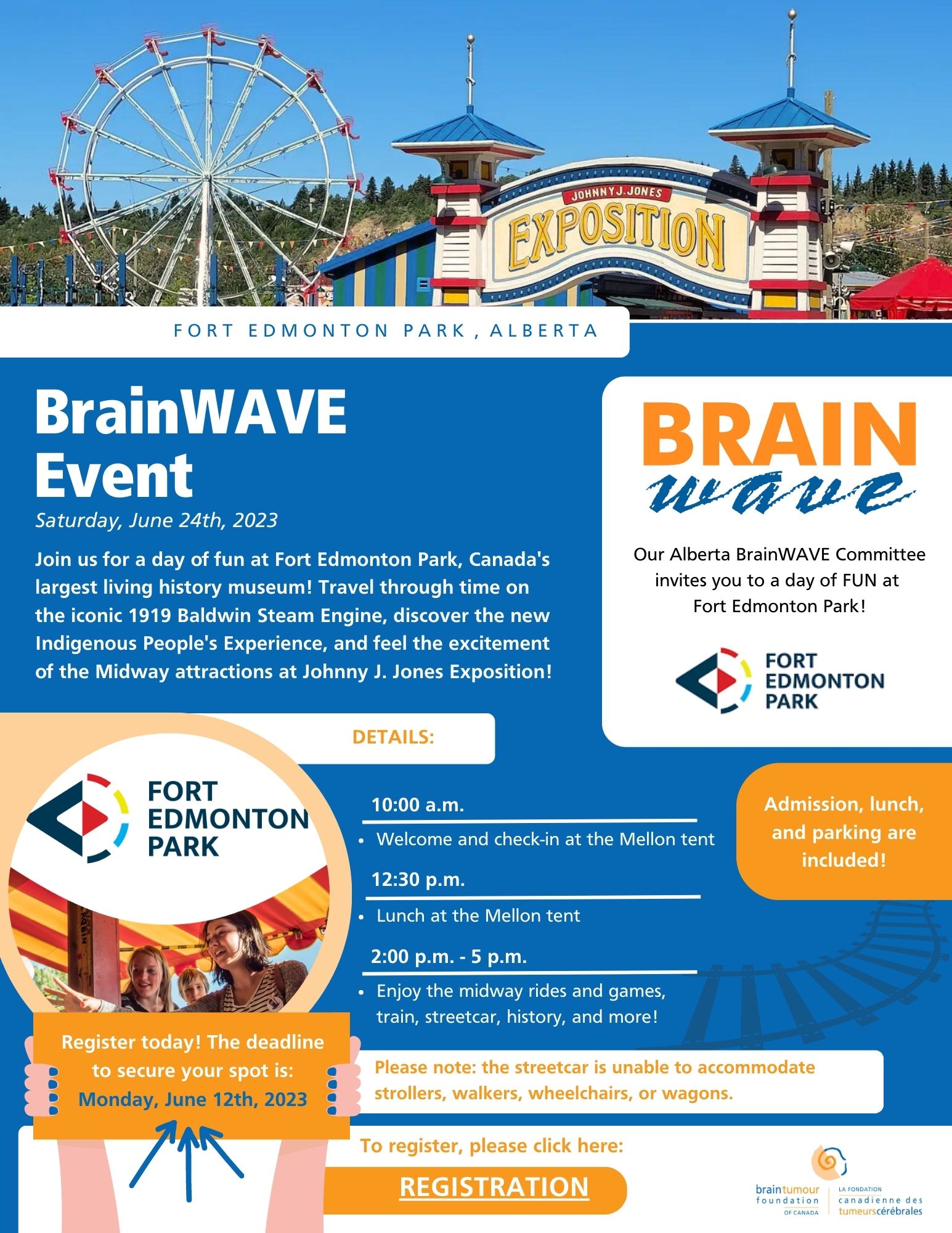 Our Alberta BrainWAVE Committee invites you to join us for a day of fun and excitement at Fort Edmonton Park, Canada's largest living history museum!
Travel through time on the iconic 1919 Baldwin Steam Engine, discover the new Indigenous People's Experience, and feel the excitement of the Midway attractions at Johnny J. Jones Exposition!
Admission, lunch, and parking are included!
Please note: the streetcar is unable to accommodate strollers, walkers, wheelchairs, or wagons.
Details:
10:00 a.m. – Welcome and check-in at the Mellon tent
12:30 p.m. – Lunch at the Mellon tent
2:00 p.m. – 5:00 p.m. – Enjoy the midway rides and games, train, streetcar, history, and more!
Register today! The deadline to secure your spot is: Monday, June 12th, 2023