About Us
We're here to help anyone affected by any type of brain tumour.
It all started with Kelly.
Kelly Northey's smile was infectious and her boundless energy touched every person she met in her short lifetime. She continues to touch Canadians' lives every day, providing hope, comfort, and support through Brain Tumour Foundation of Canada.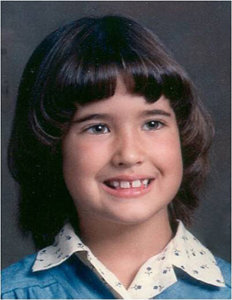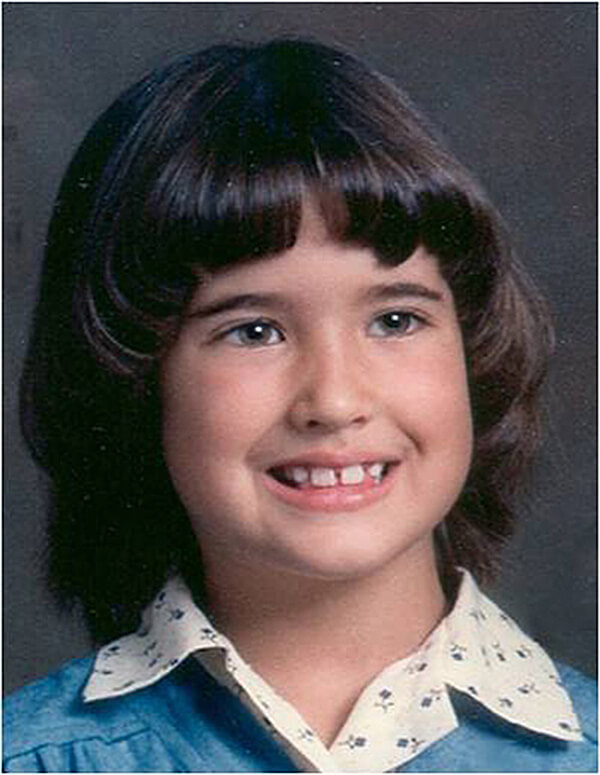 Kelly was 8 years old when she was first diagnosed with a brain tumour. The year was 1981 and at that time, there was little organized support or specific research into brain tumours being conducted. Patients diagnosed with a brain tumour struggled alone with the physical and emotional effects of the disease.
In January of 1982, after a six-month struggle, Kelly finally succumbed to the disease, but her legacy was to live on with the creation of Brain Tumour Foundation of Canada.
Kelly's father, Steve Northey, Dr. Rolando Del Maestro – a neurosurgeon who was working on a brain research laboratory at the time – and his wife, Pamela, a neuroscience nurse, met around a kitchen table shortly after Kelly's death to create a resource to aid families in a similar situation.
"It was a father's way of dealing with his grief and trying to turn a bad thing into a good thing," said Steve of his involvement in the foundation's infancy. "It's very gratifying in the sense we've been able to help so many thousands of people."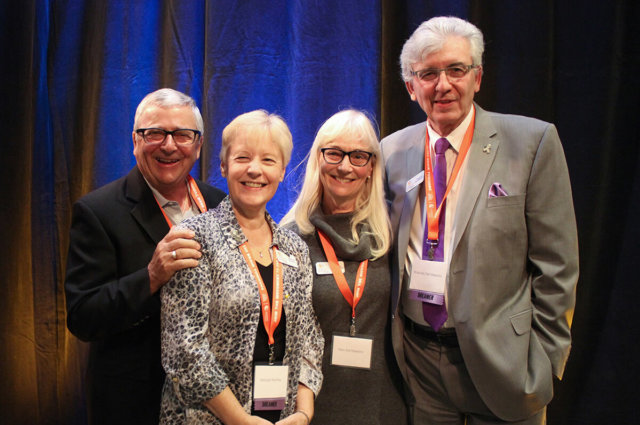 By providing support, education, information and research funding, Brain Tumour Foundation of Canada has been making a difference in the lives of the over 55,000 Canadians currently living with a brain tumour and thousands more before them.
Since 1985, more than $7.6 million in direct funding to research has been raised.
Research funded by Brain Tumour Foundation of Canada has helped improve the accuracy of radiation treatments, shorten treatment regimen times, limit side effects from chemo, and improve quality of life for patients after surgery. We are the sole funder of the Brain Tumour Tissue Bank, providing free samples to clinical researchers around the world to further the search for a cure.
Over the years, Brain Tumour Foundation of Canada developed a nation-wide support network that has grown to include both in-person and online groups. We have brought support directly into the home with the publication of four handbooks – one each for adult, pediatric, and non-malignant brain tumours, as well as a handbook specifically for caregivers published in 2019.
In 2019, we worked with Dr. Faith Davis, a brain tumour epidemiologist at the University of Alberta, to launch the national Brain Tumour Registry of Canada, which is a first-of-its-kind registry providing exclusively Canadian data on both malignant and non-malignant tumours.
Our other services include a toll-free number, which anyone affected by a brain tumour can call for information and support, as well as a children's storybook to help kids understand brain tumours..
These services all help patients and survivors be welcomed into a larger community and share a sense of family that the Northey family had envisioned so long ago.
 "I think I've always looked at Brain Tumour Foundation of Canada as Kelly's legacy," Steve reflects. "Without that little girl none of this would have happened."
The resource library at our head office in London, Ontario is dedicated to the memory of Kelly, and her portrait, along with many others, hangs on the wall as a reminder for the need of research, information and support.