Host a Community Event
Host an event in support of Brain Tumour Foundation of Canada and join our creative community of amazing fundraisers.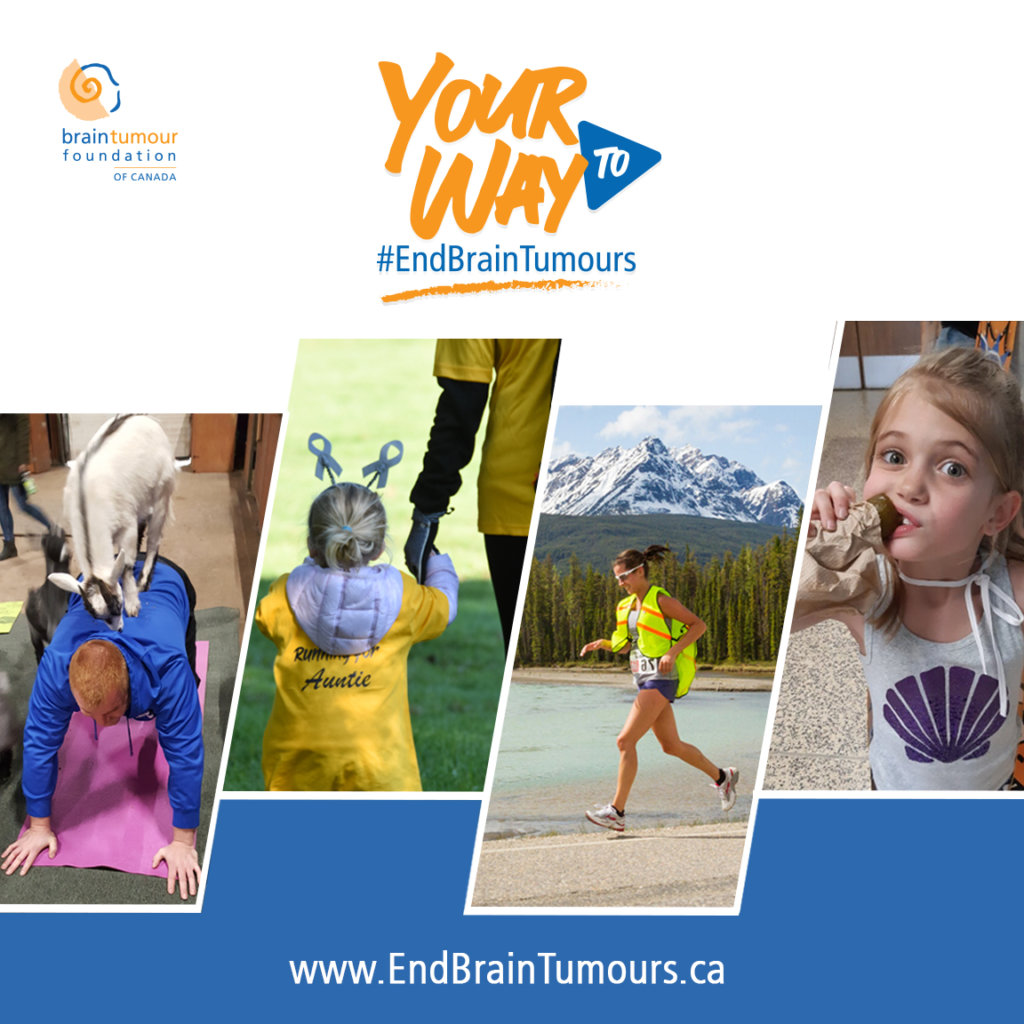 Fundraise Your Way
Do you want to raise funds for brain tumour research, programs and services but don't know where to start?
Our all-new Your Way to #EndBrainTumours platform provides everything you need to be successful. Choose from our list of ideas or create something unique, build your web page in our simple to use menu, and start fundraising immediately.
Our cause is the same – find the cause of and cure for brain tumours – but our ways to get there are boundless.
Do it Your Way today.
What type of event can I host?
You are only as restricted as your imagination, time, and energy! We have helped host multiple different types of event. Here are some of them.
Appreciation Days
Bake Sales
Barbeques
Basketball Tournament
Bike Rides (across Canada and Europe!)
Car Shows
Comedy Nights
Concerts
Fashion Shows
Fitness Challenges
Garage Sales
Golf Tournaments
Halloween Parties
Hockey Games
Ice Cream Parties
Kiss A Cow!
Marathons / Running Events
Scavenger Hunts
Sports Events
SUPERKIDS events
Talent Shows
Tea Parties
Trivia Nights
Valentine's Day themes
If you need more inspiration, or are looking for more tips of how to run a successful event, please see My Community Fundraiser .
Thank you!
Help for Canadians affected by a brain tumour is made possible by the generosity of people like you. Programs and services as well as critical research is funded solely through contributions from individuals, corporations and foundations.