Alberto Delaidelli – 2023 Fellowship Recipient
Generously funded by William Donald Nash Brain Tumour Research Fellowship Fund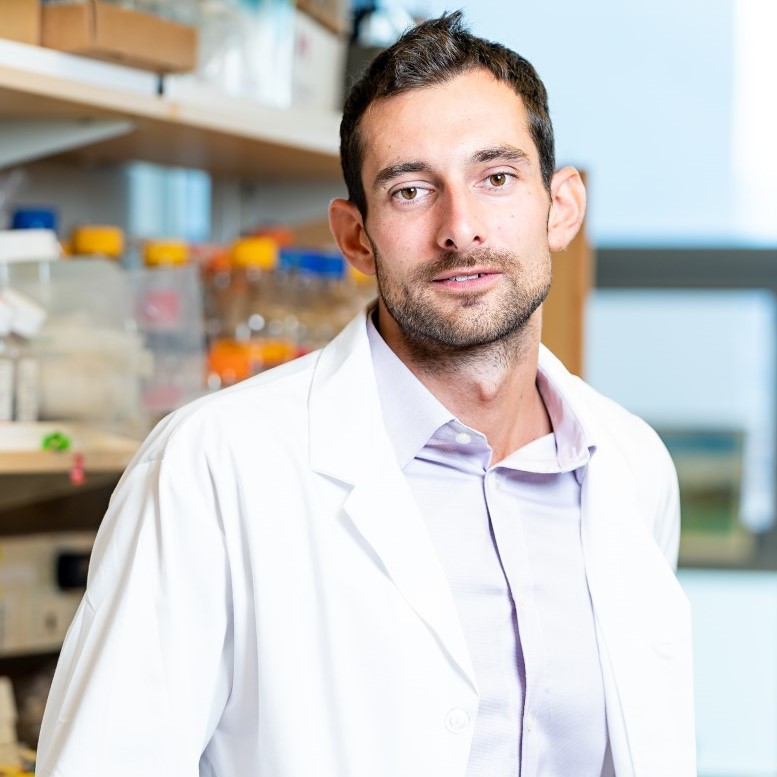 Alberto Delaidelli: Postdoctoral Research Fellow at University of British Columbia, Vancouver, BC
Supervisor: Poul Sorensen, Pathology and Laboratory Medicine, University of British Columbia
Project Title: "Medulloblastoma plasma membrane proteomics to inform optimal immunotherapy design"
Description of Project:
Brain cancer is the most common pediatric solid cancer, devastating the lives of more than 5.000 children and their families every year in North America. Current chemoradiotherapy approaches
are often ineffective and cause serious side effects on the developing brain, such as permanent seizures and learning disabilities. Thus, more effective and less damaging therapies are urgently needed. Immunotherapy has been recently credentialed as a breakthrough in cancer therapy. During the last 10 years, we have witnessed novel immunotherapy agents approved by the FDA for the treatment of childhood cancer, providing proof-of-principle that immunotherapy can be effective against pediatric cancers resistant to standard approaches. There is every indication that this progress represents the tip of the iceberg and that with continued efforts, effective immunotherapies can be developed for many currently incurable pediatric cancers.
The ability for cancers to grow rapidly is in part due to the activation of certain proteins exposed on the membrane of cancer cells. The goal of immunotherapy is to target cells exposing these proteins while sparing normal, healthy cells. Among immunotherapy strategies, chimeric antigen receptor (CAR) T cell therapy exploits the patient's own immune system to fight cancer cells. CAR T cell therapy has achieved promising results in pediatric blood cancers; however, this strategy has not been tested extensively in pediatric brain tumors such as medulloblastoma. A major barrier is that most targets on the surface of cancer cells are currently unknown. In this proposal we will identify new targets for medulloblastoma immunotherapy and develop CAR T cells against them. In addition, we will test the efficacy of newly developed therapies in mice with medulloblastoma. The therapies developed in this project will be translatable to the clinic and designed to have a major beneficial impact on the outcome of children affected by medulloblastoma.
Impact of receiving this award:
I am honoured to be awarded the William Donald Nash Brain Tumour Research Fellowship. Receiving this award will allow me to identify novel immunotherapy targets for childhood medulloblastoma utilizing cutting edge mass spectrometry techniques. The targets identified as part of this proposal will ultimately lead to the design of new therapies translatable to the clinic and designed to have a major beneficial impact on the outcome of children affected by medulloblastoma.
I am convinced that obtaining a prestigious William Donald Nash Brain Tumour Research Fellowship to optimize next generation immunotherapies for medulloblastoma will be pivotal to further develop my research potential and leadership. I am grateful to the Nash Family and the Brain Tumour Foundation of Canada for this opportunity, and for supporting research on aggressive childhood brain cancers.