Robyn Leah McClelland – Studentship – 2013
Robyn Leah McClelland is in the medicine program at the University of Manitoba. With her 2013-2014 research studentship she worked with Dr. Tamra Wernbowetski-Ogilvie on a project dedicated to medulloblastoma research.
This studentship was partially funded by the Canadian Society for Life Science Research
About the Research
Project Title: "Investigating the role of selective pathway antagonists in highly self-renewing and invasive medulloblastoma subpopulations"
Project Description
Medulloblastoma (MB) is the most common malignant primary pediatric brain tumour. Major research efforts have focused on characterizing what are thought to be brain tumour "stem," or propagating, cell populations from the tumour mass. However, less is known about the relationship between these cells and the highly invasive MB cells that evade current therapies. We have recently addressed this issue by dissecting MB cellular heterogeneity, and directly comparing invasion and self-renewal, or "stemness."
We have identified a cell surface signature based on CD133/CD271 expression that selects for MB cells with a higher self-renewal potential or invasive capacity in vitro. Our studies underscore a previously unappreciated role for the CD271 in selection for MB cell phenotypes. To continue this work, we will compare the effect of a gamma-secretase inhibitor and cyclopamine (Shh pathway inhibitor) on the cellular properties of the most highly self-renewing CD271+ and highly invasive CD133+ MB subpopulations in vitro. Gamma-secretase inhibitors have recently been shown to inhibit invasion of CD271+ adult brain tumour cells, while cyclopamine abrogates tumourigenic properties of MB.
The proposed studies will test the hypothesis that successful treatment of MB requires simultaneous targeting of multiple self-renewing and highly infiltrative MB subpopulations.
Over the course of two summers, Robyn will complete the drug optimization studies, and will begin the initial functional work to test the effect of the two drugs on sorted cells that specifically express CD271. She will then complete more detailed functional studies, testing and comparing the effect of both inhibitors on CD271 and CD133+ cells.
About Robyn, in her own words…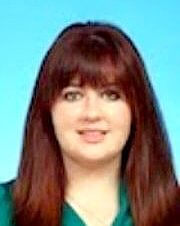 Being awarded a Brain Tumour Research Studentship represents an amazing opportunity for me to continue research that I'm passionate about. My interest in brain tumour research came about quite serendipitously, when my research supervisor, Dr. Werbowetski-Ogilvie, gave a lecture to my undergrad class. In less than an hour, I was completely riveted by potential role of a tumour-propagating cell in brain tumours. This led me to pursue an honours project in her lab, focusing on the brain tumour medulloblastoma.
When I was accepted to medical school at University of Manitoba, there was never a question in my mind that I would continue to pursue my brain tumour research via a summer research project (B.Sc (Med)). When looking for funding opportunities for this project, Brain Tumour Foundation of Canada stood out as an organization that funded many impressive projects. This ultimately led me to apply for the studentship.
I'm so excited to get back to the lab this summer! While I'm thoroughly enjoying med school so far, leaving the lab was a very bittersweet experience. I'm so grateful for the opportunity to return to the world of basic science, and looking forward to being able to see the clinical side of brain tumours as well.
Final Report
This project sought to examine two different chemical inhibitors on differing types of medulloblastoma cells. Within a medulloblastoma tumour, there are cells with different features. Some cells are very mobile, and therefore can spread through brain tissue very easily. Other cells divide very quickly and thus can make a brain tumour grow. A smaller population of cells are able to start a whole tumour from just one cell. These cells are called the tumour initiating, or stem, cells. Current therapies for medulloblastoma, including radiation and chemotherapy, target the most quickly growing cells. Unfortunately, these therapies aren't as effective on the migrating or stem cell populations. My project sought to explore two chemical inhibitors, cyclopamine and Compound X γ-secretase inhibitor, and their effects on various subtypes of medulloblastoma cells. Much of the work done for this project involved titrating appropriate concentrations in order to examine the effects of these potential chemotherapeutic agents, without killing all the cells. Various functional assays to test differ properties of the cells (ie: cell division, self-renewal) were performed. Changes in expression of important Shh pathway genes were also examined in response to chemical treatment.
Previous work in the lab determined that cells expressing a cell surface marker called CD271 act as progenitor cells. They are able to provide the tumour with bulk, and are slightly less self-renewing than stem cells. When treated with Compound X γ-secretase inhibitor, these cells actually appeared to become more stem like, with higher levels of self-renewal. Preliminary results showed that medulloblastoma cells that were more stem-like (that is, not expressing the CD271 cell surface receptor) were more sensitive to KAAD-cyclopamine. Though these results are preliminary and require further investigation, it suggests that the heterogeneity of medulloblastoma tumours would be best treated with combination chemotherapy, rather than a single chemotherapeutic agent.
Read more from Robyn's final report.
About my experience
It was a privilege to be able to continue the work I performed in my undergraduate honours project with Dr. Werbowetski-Ogilvie. I am truly thankful to Brain Tumour Foundation of Canada, and all of its supporters, for enabling this research to happen. Since beginning research on medulloblastoma in my undergrad, I always imagined that I would end up in the field. Upon getting accepted to medical school, I've explored various ways I could continue to stay involved with brain tumour treatment and/or research. My recent medical school experiences, combined with two summers of research have led to my interest in the field of neurosurgery. Ultimately, I would like to become a pediatric neurosurgeon and have an opportunity to treat medulloblastoma firsthand.