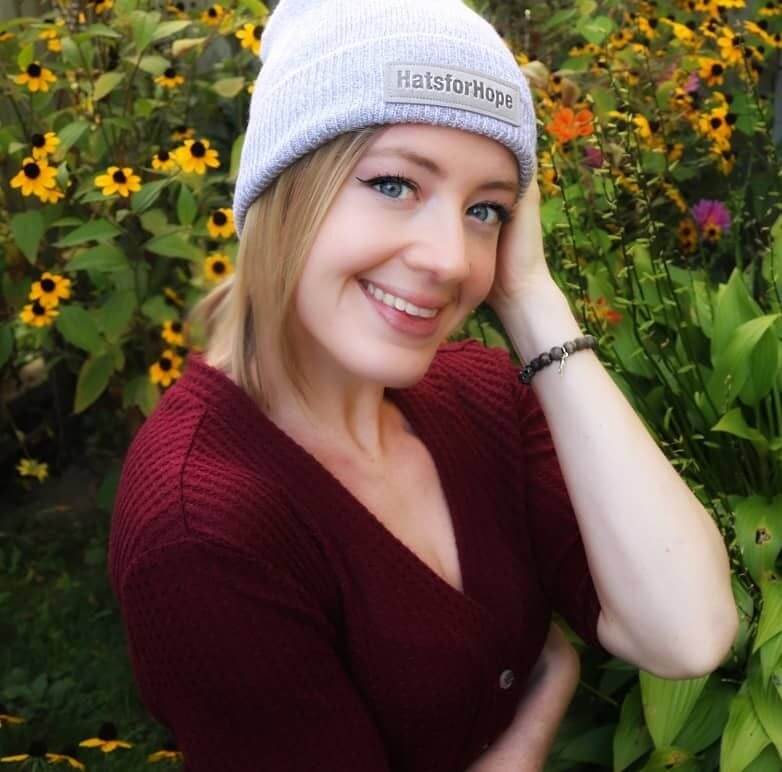 Metamorphosis – Katt's Story
Attending a brain tumour walk event was one of the best things for Katt Szedetzki as she recovered from her winter 2019 surgery. It was the proof she needed to know she wasn't alone in her journey.
That's the message Katt says she wants to get across to everyone affected by a brain tumour.
Katt is a 2020 media ambassador for the Virtual Brain Tumour Walk, and draws on her own experience as an example. In a matter of five months, Katt went from having no idea she had a brain tumour, to entering the 2019 Kitchener-Waterloo walk after undergoing brain surgery.
"I was definitely a bit overwhelmed last year even deciding to do the walk so early into diagnosis and right after surgery," she says. "But I really encouraged myself to do it and it was the absolute best thing for me. Meeting people face to face and hearing the stories was a huge aid in my recovery and acceptance with this unknown disease."
"I knew that there was hope."
Katt's brain tumour journey is one of metamorphosis, both physical and mental.
One day she was celebrating how she lost 60 pounds through her fitness regimen. The next day, a grand mal seizure took her by surprise and changed her in a different way.
The seizure happened just after Katt dropped her daughter off at school. She stopped to say hello to a teacher in the hallway, and the next thing she knew, she woke up in an ambulance.
It proved to be a dysembryoplastic neuroepithelial tumour, or DNET – a low grade tumour with some of the highest survival rates. Doctors were able to remove 98 per cent of her tumour, which had grown to the size of a clementine.
All during this time, Katt used the power of social media to educate others about her brain tumour journey. That includes very powerful youtube videos in which she describes the day of her seizure, her diagnosis, and her surgery. Her Instagram page (@kattszed) seamlessly blends her love of body building and hunting with her brain tumour journey.
Katt's recovery timeline is impressive to say the least.
Her seizure and diagnosis happened in January, 2019. She underwent surgery that February.
By April, she was back turkey hunting, and by May she was taking part in the Kitchener-Waterloo Brain Tumour Walk.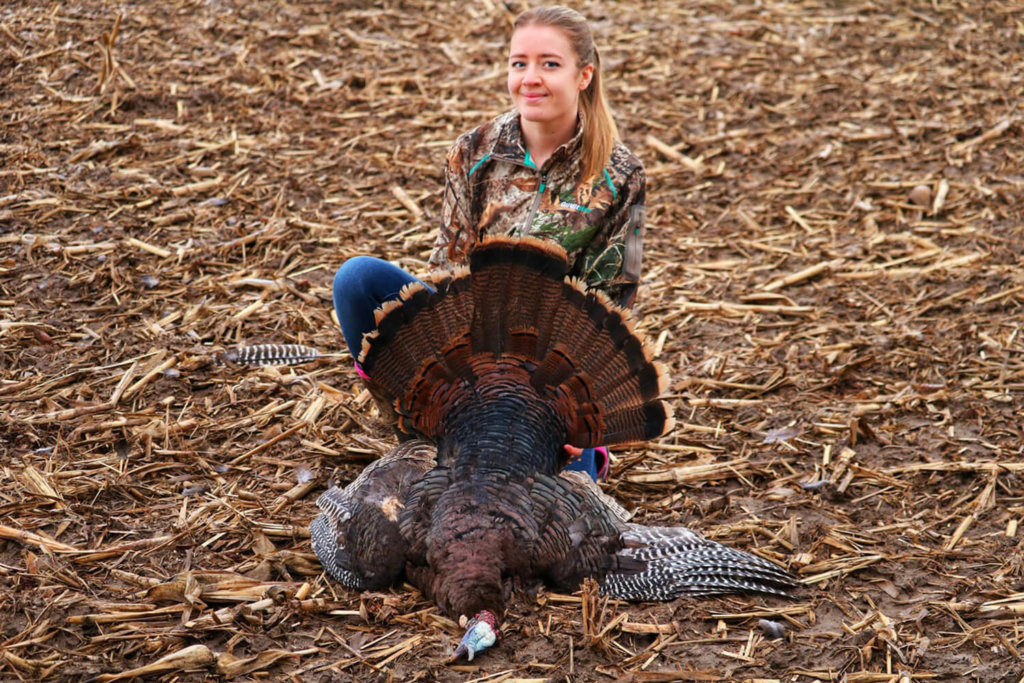 Katt said she see-sawed on registering for the walk. She had mixed feelings coming out of surgery.
Rather than a sense of relief knowing her tumour was non-malignant, Katt's diagnosis heightened her anxiety. When she found out her pathology, she was overcome with a sense of guilt. Why should she get off easy when so many others fight constantly for their lives?
"I was gut-wrenched," Katt says. "I actually felt guilty and bawled my eyes out on the way home. I thought I had the easy way out – I don't have to go through any treatment."
She said reaching out to Brain Tumour Foundation of Canada helped her validate her feelings, and offered peace of mind. Her family was also a huge pillar of support during this time.
However, undergoing brain surgery is not exactly the easy way out.
It still left Katt with some side effects – most notably, trouble with spatial recognition. Putting faces to names was incredibly difficult.
"I can almost get lost in a crowd of people I know," she explains. "I'm doing well now, though. It's all starting to come back."
When she initially tried to return to her job as an early childhood educator, the high-sensory atmosphere was overwhelming. She's back to work now and wants to get the message across that taking your time to recover mentally is equally as important as recovering physically.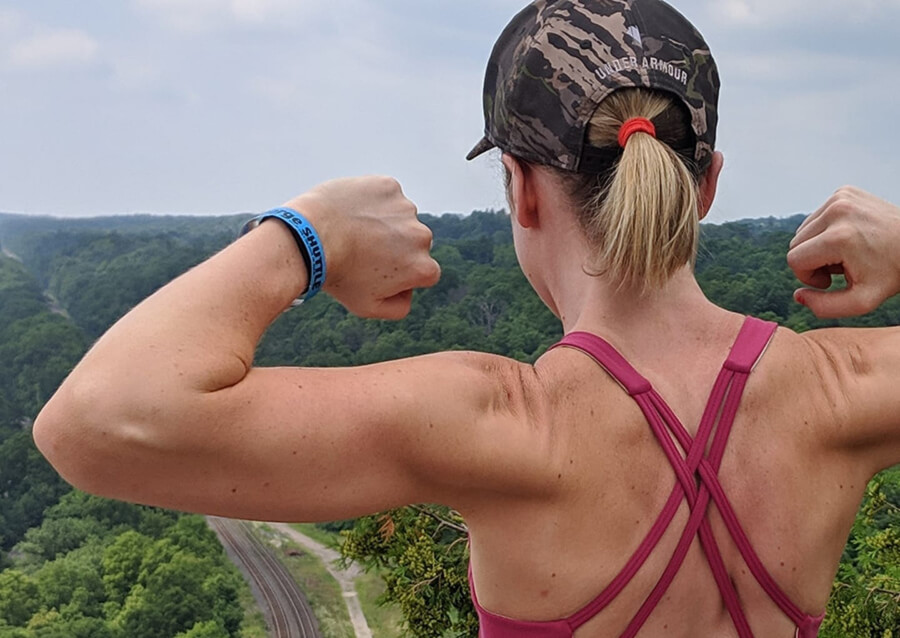 Katt is using her newfound advocacy to help people understand that non-malignant brain tumours are very serious, with serious consequences.
Cancer tends to dominate the discourse regarding brain tumours, she says, despite non-malignant tumours making up two-thirds of all reported cases.
"It needs to be talked about," Katt says. "(Brain tumours) still affect you when they are non-malignant. They still do cancer treatments for non-malignant tumours. There are effects from surgery. There are still so many things that can happen to you."
Katt found an unlikely source of inspiration during her recovery – caterpillars. Something about a helpless creature transforming and taking flight resonated with her, she says.
Their metamorphosis in the chrysalis was a perfect metaphor for her life pre- and post-brain tumour.
"I went through hardships," she said. "But I'm starting to get to a point where I feel like I'm the butterfly."
She kept two chrysalises, both of which hatched in March.
The beauty of transformation is something that will stay with her forever.
Katt says she is looking forward to participating in the 2020 Virtual Brain Tumour Walk walk. She and her team, Katt's Tribe, will be there in full force.
Her motivation is to raise more awareness and fund more research, especially into rare tumour types like her own.
Meanwhile, she said though her brain tumour journey has left her changed, she is still very much Katt. Her strength, both mental and physical, are a testament to her resilience and fighting spirit.
Brain Tumour Foundation of Canada is proud to have Katt as an ambassador. Just like the caterpillar, she's taken on new wings – this time as an advocate for brain tumour awareness.