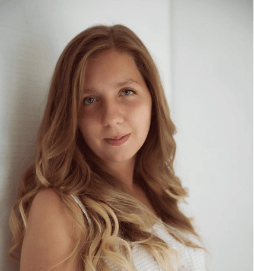 Youth Education Award Recipient 2019
Mikaela Boulet (Winnipeg, MB)
Pursuing a Bachelor of Nursing at University of Manitoba
Diagnosed with a Ganglioglioma at age 15
Generously funded by Deys Fabricating
"Receiving this award from Brain Tumour Foundation of Canada means a great deal to me. It will help me achieve my career goal of becoming a nurse and making a difference in our health care system.
It has been difficult to be financially supported by my family due to the expenses from the various trips I needed take in order to access treatment for my brain tumour. I will now be able to shift my full attention and time to my academics, instead of working multiple days a week.
I have always wanted to pursue my passion of helping others, and this scholarship will truly help make that happen."
UPDATE – April 29, 2020
The school year has come to an end, and I wanted to give an update on this semester's experience and the impact of the Brain Tumour Foundation of Canada's scholarship.
In September I entered my third year of the University of Manitoba's nursing program. I was placed in a medicine unit first semester, and a surgical ward for the next term. Working in surgery allowed me to discover where I'd like to practice when I graduate as a nurse. It was amazing being able to help people heal, and it reminded me of my own journey. Recovering from two brain surgeries was certainly a challenge, and I required a lot of help from health care providers. It was amazing switching roles from the patient to the provider.
Towards the end of the semester, our school switched from in-class to online lectures, and unfortunately our clinical placements ended early because of then COVID pandemic. Shortly after this occurred, I accepted a position as a health care aide so I could help those that need it the most.
Receiving this scholarship made completing this school year possible. If I didn't have this assistance, I wouldn't have the education and the ability to be work in a hospital and care for those that need it the most right now.
I give great thanks to those that made this scholarship possible.