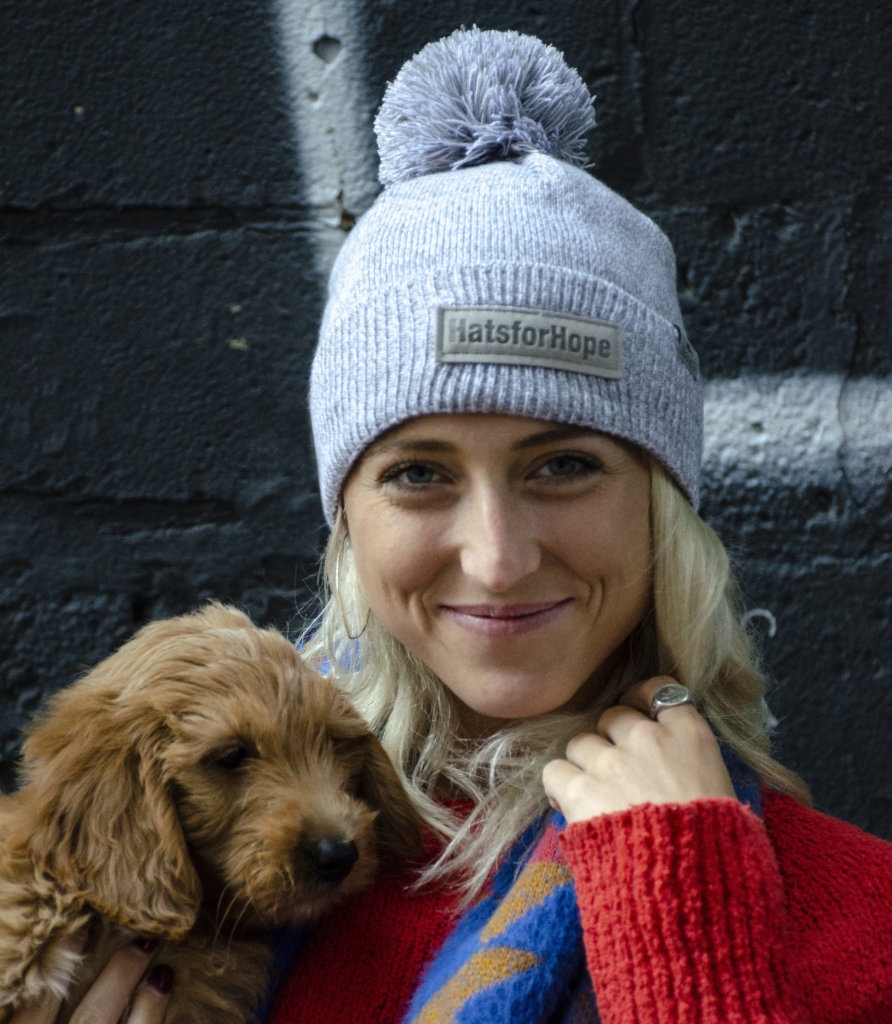 A dream more precious than Olympic gold.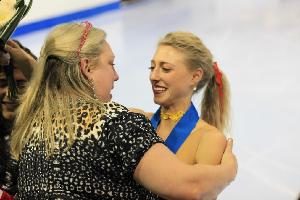 Hi, I am Piper Gilles. You may know me as a world-famous ice dancer. I competed in the PyeongChang 2018 Olympic Winter Games. I am a 7-time world team member and a 7-time Canadian medalist. But the title that means the most to me is far more personal. It's that of daughter to my amazing mother Bonnie Gilles, who I lost to glioblastoma on May 27, 2018.
As a mom, Bonnie was always there for me, supporting my dreams and eventually, my career. Helping me find my passion for fashion and costume design is something I will never forget. We used to spend hours at the seamstress, doing costume fittings, stoning costumes, and flipping through magazines. She had such a way of making something so small so memorable.
Mom also always kept an open door to fellow athletes. Over the past 15 years our house has hosted over 80 athletes from 15 different countries. She became the ultimate skating mom to many who to this day are still a part of our lives. She was the best mother an ice dancer could hope to have, and I was so lucky to be her daughter.
During a training trip home in March 2017, however, I began to notice some uncharacteristic traits in my mom. She forgot to pick me up at the airport – something that never happened to someone as organized as her. From there the list of small errors began to grow, until we knew something was very wrong. She was pacing around the kitchen for hours, and then during one trip she got sick in the car. I knew I needed to step in and get help.
Getting my mom to see a doctor was a difficult call to make. I was just 25 and knew nothing about brain illnesses. But it was the right thing to do. Within 15 minutes of testing the medical staff knew something was wrong. Forty-five minutes later they confirmed my mom had a tumour the size of a tennis ball in her brain. We were in shock. And being at the hospital alone knowing all of this information was probably the hardest thing.
My mother was a registered nurse. She had known patients with cancer, and when she learned she had it, she changed a lot. She felt she couldn't be there for her kids. It affected her motivation and it was so hard to see her in that position.
But despite her struggle, she still supported my skating. It was a huge goal of hers to have a child represent Canada in the Winter Games and she was determined to see that happen. I continued to train and compete, flying home as often as possible over the next year. Mom fought all the way through to the Olympics and even clapped while watching me from home. She had many friends in the community who would bring food, and even just a friendly smile from time to time. It was an experience that my family and I will never forget.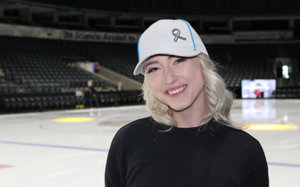 When I was home, I was one of many caregivers to my Mom. This was not just tough emotionally, but physically. I am just five foot three. I'd try to take care of her, and she'd have a seizure. I'd try to move her, and she'd fall. There were a few times where I dropped my Mom. I felt so bad, because I wanted to support her like she had always supported me.
Luckily for my mom, she had my dad Jeffrey Gilles, my brothers and sisters Kemper, Alexe, and Shelby and a caregiver named Candace, who were the main supporters throughout her fight.
She fought a long 15 months, but that just goes to show how tough of a woman Bonnie Gilles was.
Knowing that my Mom would not survive her cancer was almost impossible to accept. But I knew that she would want our family to go on living, and living to the full, like she had always done. My Mom taught me to be resilient on the ice, to always get up and keep trying. In the same way, she wanted us to be resilient after she passed away. I know she would want other families to understand that they too can be ok after losing a loved one to brain cancer. They can help raise awareness, and funding, so new research can conquer this disease and spare other families the pain we went through.
So following my Mom's death, I continued to skate, and decided to use my profile to raise awareness of glioblastoma and other brain cancers. To honour her memory, I've signed up to join the 25th Annual Brain Tumour Walk in Toronto on June 1, 2019, and I am moved beyond words to be chosen as their National Spokesperson. I urge as many people as possible to come out and join me at the walk, and to tell your story in as many different ways as you can. Together we can achieve a dream even more precious than an Olympic gold medal: a world without brain cancer.
---
Story Update:
Since writing this story, Piper has joined the Toronto Brain Tumour Walk in person and performed multiple interviews as Brain Tumour Foundation of Canada's National Spokesperson. Piper is also the face of the 2019 Hats for Hope campaign! We are so grateful to Piper for her time, energy, and commitment to further the brain tumour cause and raise awareness.
Thank you Piper!