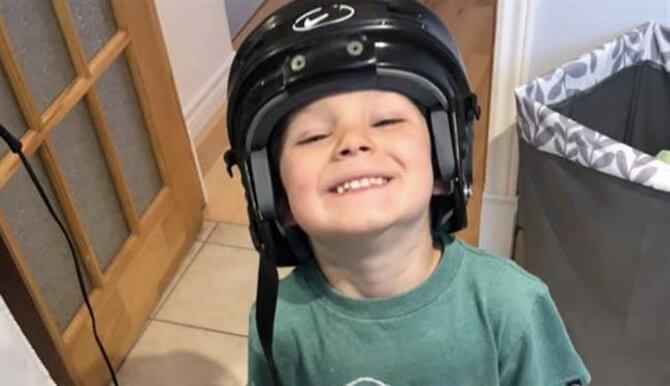 Remembering Félix-Antoine
In memory of Félix-Antoine
On September 26, 2019 we heard news that would change our lives forever and we would never be the same. We learned that our little "coco" Felix-Antoine, 4 years old, was diagnosed with a very aggressive brain tumour. A glioblastoma. The battle he faced was tough, but our little warrior never gave up. The disease took control and on November 16, 2019 our little "coco" gained his wings.
Despite the great void that his death has left, we decided to bring Filou to life by creating an event in his memory and honour him. We created the FAV Cup, a DEK hockey tournament, which will allow us to raise money for the Brain Tumour Foundation of Canada.
Our wish is to raise as much money as possible so that we can donate it to the Brain Tumour Foundation of Canada to fund research into pediatric brain tumours so that other children can have a chance to survive. In order to reach our goals, we need your help to make our event a huge success and honour our beautiful "coco" who left us much too early.
You can support Félix-Antoine's family by donating here.