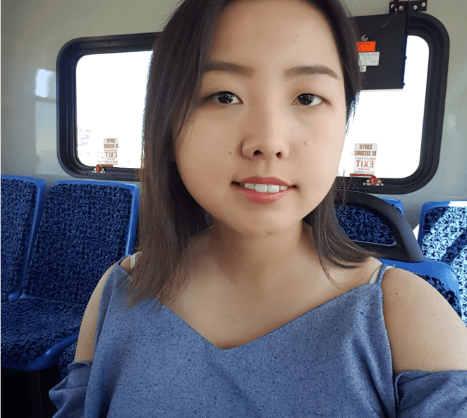 Youth Education Award Recipient 2018
Christine Park (Calgary, AB)
Pursuing a Bachelor of Nursing at the University of Calgary
Diagnosed with a Medulloblastoma at age 9
Generously funded by Rigatoni for Research
As part of Yun Seo Park (Christine)'s application for a Youth Education Award in 2018, she submitted this essay on her experience, which she has permitted us to share with you all. She has also provided an update from August 2019, which you can find below.
Right now, at this point in my life, I could say that overcoming childhood brain cancer has been one of the major goods that have happened in my life. Having gone through what was so devastating at that moment in time, but then having victory over cancer, has led me to a life full of grace, opportunity, and love. Being a cancer survivor has shaped my identity for the better, and I am proud to say that I suffered cancer and that I had the power and strength to defeat it. Being a cancer survivor is a part of who I am, and I no longer feel any shame or pity towards it.
The biggest impact that cancer had on me started when I was first admitted to the Alberta Children's Hospital. I remember that at the age of 9, I was so very scared when I first heard the word "surgery" coming out of the doctor's mouth when we first discovered that I had a brain tumour. The idea of surgery frightened me so much that I started to cry. My parents were there beside me, and as devastated as they were, they showed no fear and told me that I didn't have to worry. Besides hearing this tragic news, the one-year period of admission in the hospital has been made tolerable (to a little girl like I was back then) because of the amazing nurses that took care of me. They have made the biggest impact in my post-cancer life because I developed a passion for becoming a nurse just like them. I dreamt of becoming a nurse since I was 9 years old, and now I am 21, entering my last year of the Bachelor of Nursing program.
My passion for nursing lies more specifically in children and cancer. I want to end up as a pediatric oncology nurse, working at the Alberta Children's Hospital. I want to give back the love and care I received when I had cancer, to children who are going through the same battle. And I am excited to enter into my last year of nursing school, because my nursing practicums will be placed in a population of my choice in the pediatric oncology unit, and I will be learning specifically about the pathophysiology of cancer in my lectures. Some colleagues of mine say that they would never emotionally be able to handle seeing children with cancer, but I don't feel that way. I know that my personal experience in battling cancer through multiple surgeries, radiation therapy, chemotherapy, and in overcoming the aftermath of cancer (general weakness, losing hair, finding a new identity), will enable me to be a strong and supportive nurse regardless of the circumstance. And I have hope that I will be an encouragement to families and kids to fight the battle, and that I will be a standing example of winning that battle.
My journey as a childhood cancer survivor has not always been a bed of roses. Life after cancer can still have its challenges. Before cancer, I used to be in all the school's sports teams, I was very athletic, outgoing, and confident. But the effect of cancer treatment including weakness of my body, losing all my hair and having right-sided face paralysis, greatly decreased my inner confidence as a little girl. It was challenging to find my identity. But looking back at it now, I can say that the challenges have actually been a blessing, because the process of overcoming it made me a stronger person who can clearly define her own identity and values. I am confident in who I've become and am thankful for the life trajectory I am taking right now.
The Youth Education Awards will alleviate a lot of my financial burden from myself and my parents. It will allow me to focus all my time and energy to the last year of school in my nursing program, instead of dividing it with a part-time job. This award will really help to reduce my stress in paying back the student loans that I've acquired over the years, and it will drive me further to achieve my educational pursuits. In the long-run, I want to get a Master's degree as a nurse practitioner, and although not in a direct way, this award will be of great financial support to my ambitions and dreams.
---
Update: August 2019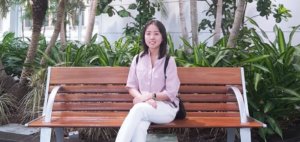 My fourth year of nursing has been such an amazing experience. I've ended up getting the placement of my top choice at the Alberta Children's Hospital oncology unit. I was partnered with one of the nurses to learn how to be a pediatric oncology nurse, and eventually perform independent work. I learnt so much with the hands-on practice on the floor but also really enjoyed the lectures I took, because they were specifically about cancer and its treatment. One part I really enjoyed besides the nursing part, was the opportunity to get to work with families and their kids battling with their disease. I've learnt how compassionate I am, especially with that population, since I've dealt with it myself, and was able to deliver patient-centered care and create many therapeutic relationships.
I would really like to thank Brain Tumour Foundation of Canada for giving me this scholarship. It has been a vital part of my fourth-year experience as a student nurse and has contributed greatly to my success in graduating and passing the nursing national exam. I can look forward to working professionally as a RN, hopefully in the pediatric oncology unit someday, but I am also open minded to accept that any opportunity will of a great learning experience for me as a new nurse.