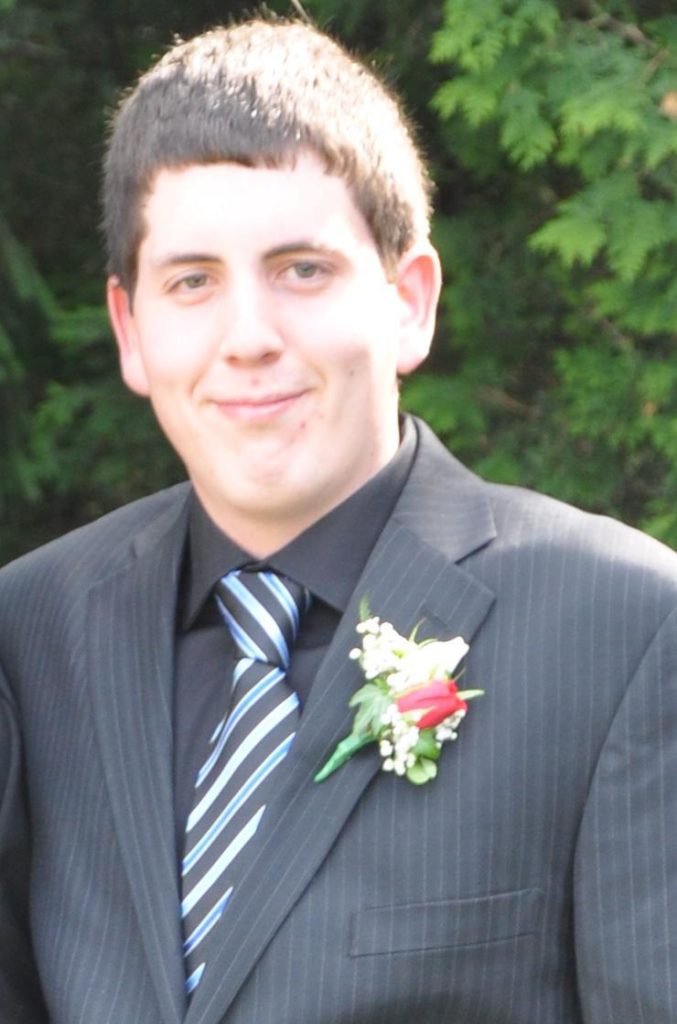 Youth Education Award Recipient 2014
Maxime Hurtubise (Orleans, ON)
Pursuing a Bachelor of Engineering
Diagnosed with a craniopharyngioma at 11 years old, with recurrence at 15
"When I look back at my life, I see a young child fighting for his health and succeeding in overcoming major obstacles. Radiation, chemotherapy and two invasive brain surgeries have made my journey more challenging than for the average teenager. Missing a few years of hockey and soccer because of my condition was heartbreaking, but getting back to playing triggered great motivation in me and helped me not only in life but mostly in school, where good grades opened the doors to engineering studies.
Despite hurdles along the way, I've realized that working hard pays off in all aspects of life and I know I'll keep thriving for success, hoping one day to be employed in an industry related to medicine because I've always wanted to contribute to the advancement of medical discoveries.
This award will help me fulfill my dreams and ease my university voyage. Cette bourse m'aidera a réaliser mes rêves et facilitera mon parcours universitaire."
---
August 2018 Update:
"I just completed my chemical engineering bachelor's degree in December 2017. Looking back on my journey since I've received my bursary, I am a different man since my degree was life changing. I did not expect school to be so hard, yet I was able to accomplish what I began. It took a lot of sleepless nights, perseverance, determination and team work to succeed in my program.
I was able to participate in my school's CO-OP program and did multiple CO-OP placements in Ottawa and elsewhere. This gave me an idea of the real world as an engineer. This also provided me with new life experiences by living out of town for four months on my own.
I am now looking for a permanent job in my field which will give me experience to one day acquire my professional engineering (P.Eng.) designation.
As I've mentioned in my bursary application, studying in chemical engineering represented an enormous workload, which meant I was able to work part-time for my first year and a half of studies only and then simply had no time for a job. Therefore, the bursary from Brain Tumour Foundation of Canada was very helpful at reducing stress and eased my financial status."