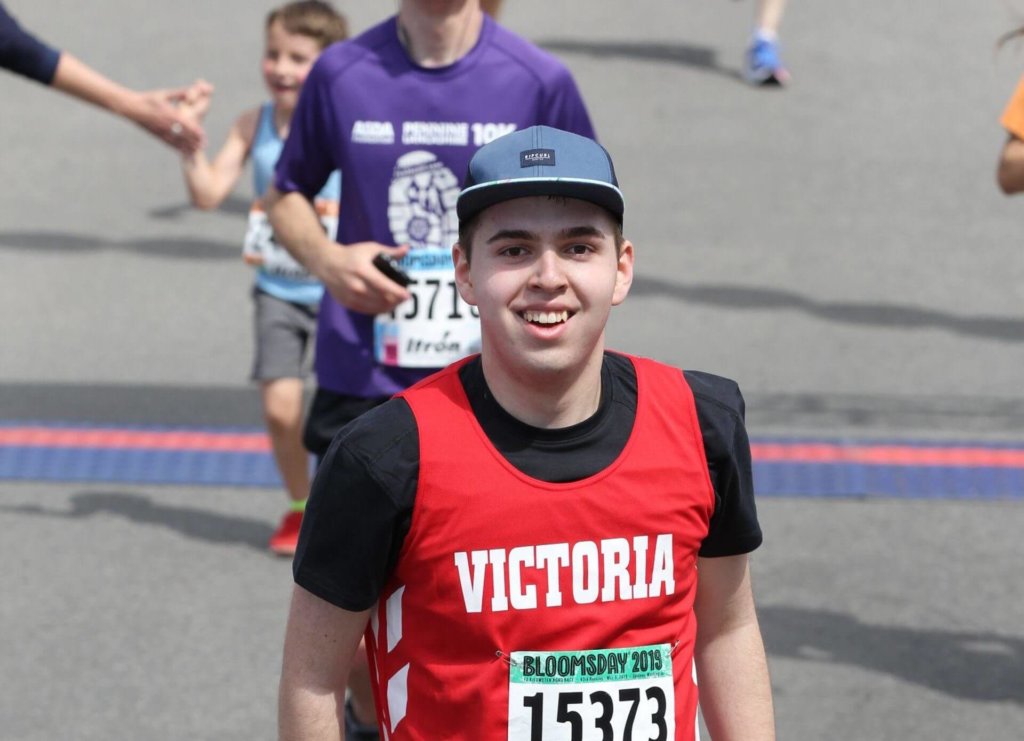 Youth Education Award Recipient 2019
Mitchell Moore (Edmonton, AB)
Pursuing a Bachelor of Arts at University of Edmonton
Diagnosed with a Pilomyxoid Astrocytoma at age 7
Generously funded by Deys Fabricating
"Thank you Brain Tumour Foundation of Canada and Deys Fabricating for this award. I am so grateful for it.
With his award I will be able to pursue my dreams of being a teacher. Without the help of the amazing teachers I have had. I would not be able to succeed.
I hope to inspire children to do their very best and allow them to prosper in their schooling."
UPDATE MAY 2020
I would like to express my sincere appreciation for the Brain Tumour Foundation of Canada scholarship that was awarded to me. I am currently enrolled in The Faculty of Arts pursuing an undergrad with a major in Religion and a minor in Indigenous Studies. I have achieved honours in my Cree language course, and it has inspired me to take Hebrew in my second year of studies. Concordia University of Edmonton has been amazing. I have made incredible new friends; I'm being taught by the most supportive professors and I have enjoyed all my classes. I have hopes of pursuing an after degree in Education. My past educators are the reason I am here today. Though I have had many challenges in my life i I have had an army of supporters who wanted to see me succeed. With goals of becoming a teacher, I hope to have the opportunity to be a support to others. I am so thankful for this scholarship and the opportunity it has given me.  After I get my bachelor's degree, I plan to do an after degree in education to help students succeed in school, and to support them. With my learning challenges from my brain surgery, I did not know If I would be successful in university. I am grateful for what I have learned this year.