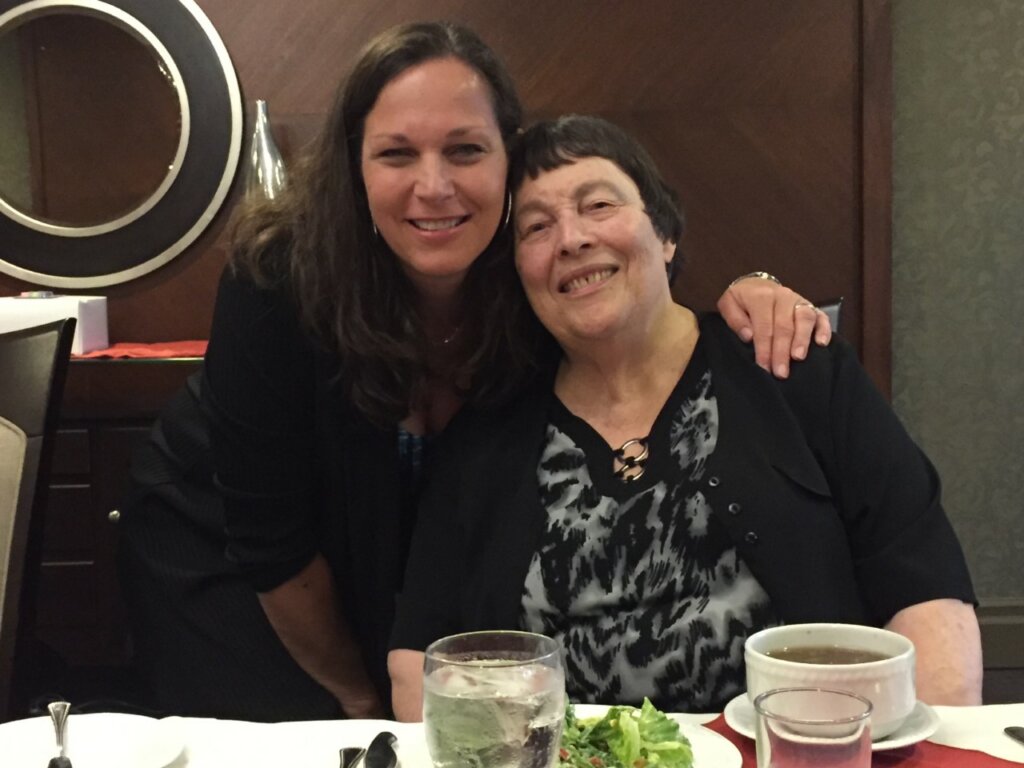 Andrea Frossard – London, ON
Andrea Frossard has been faithfully participating in the London Brain Tumour Walk since 2013.
"I started doing this walk after my mom was first diagnosed with a brain tumour in late 2012. I have walked every year since," she says. "Even the pandemic didn't stop me from walking! In fact, when I did the walk with my two older children (who no longer live at home with me), we walked on opposite sides of the road so we could walk together while social distancing. This year, it will be nice to do the walk close together again."
From 2014 to 2018, her mother devoted her time volunteering for the event, together with Andrea and her four children.
"In 2019, we lost my mom to a second, more aggressive brain tumour. We miss her terribly," remembers Andrea. "My family does this walk, hoping that with more research, maybe other families won't have to go through losing someone they love."
Andrea considers herself very fortunate to have had the generous support of family, friends, and co-workers. She is also grateful for the support from her employer, Canada Life. In fact, Canada Life has a history of supporting employees and communities. One way they do this is by supporting charitable organizations that matter to their employees through their Corporate Team program.

"Canada Life currently matches corporate team donations up to $10,000 per fundraising event. I am very grateful that so far Canada Life has matched over $42,000 in donations during the 6 years they've supported our team, the Canada Life Cranium Crusaders (formerly London Life Be-Leafers). My mom always said to never give up, so I will never give up hope that we can find a cure for brain tumours," she advocates.
Jeff Macoun, President and Chief Operating Officer, Canada at Canada Life shared, "We're proud to offer the Corporate Team program to our employees at Canada Life. It really allows us to support the organizations so near and dear to our employees' hearts."
Please join Andrea Frossard in the London Brain Tumour Walk to #EndBrainTumours!
Learn more about the Brain Tumour Walk and register for the event at www.braintumourwalk.ca!