Anne Megahy – Toronto, ON
While shopping with her husband one morning in 1992, Anne Megahy was about to remind him of something as he was about to enter a store.
"Suddenly, there was nothing; no thought, no words, and no reminder," she recalls. "I did remain standing, though, and suggested we return home".
As her husband prepared for his afternoon work shift, Anne jotted down words that she had checked after he had left.
"The words made no sense. They were merely 'forms' that were not words at all. I told my daughter and would have let it go, if she had not convinced me to tell my doctor, "She states.
Her physician referred and made an appointment for her to see a neurologist, who had then arranged for a CT scan. The scan had revealed a large meningioma in the right frontal part of her brain. Surgery was quickly scheduled.
"My surgery was a success and I recovered quickly, but why couldn't I stop crying? No emotion, just tears," reflects Anne, the weeping spells often lasting days at a time. In the interim, she related to Brain Tumour Foundation of Canada, and credits her association to the foundation as a positive move and unending friendship.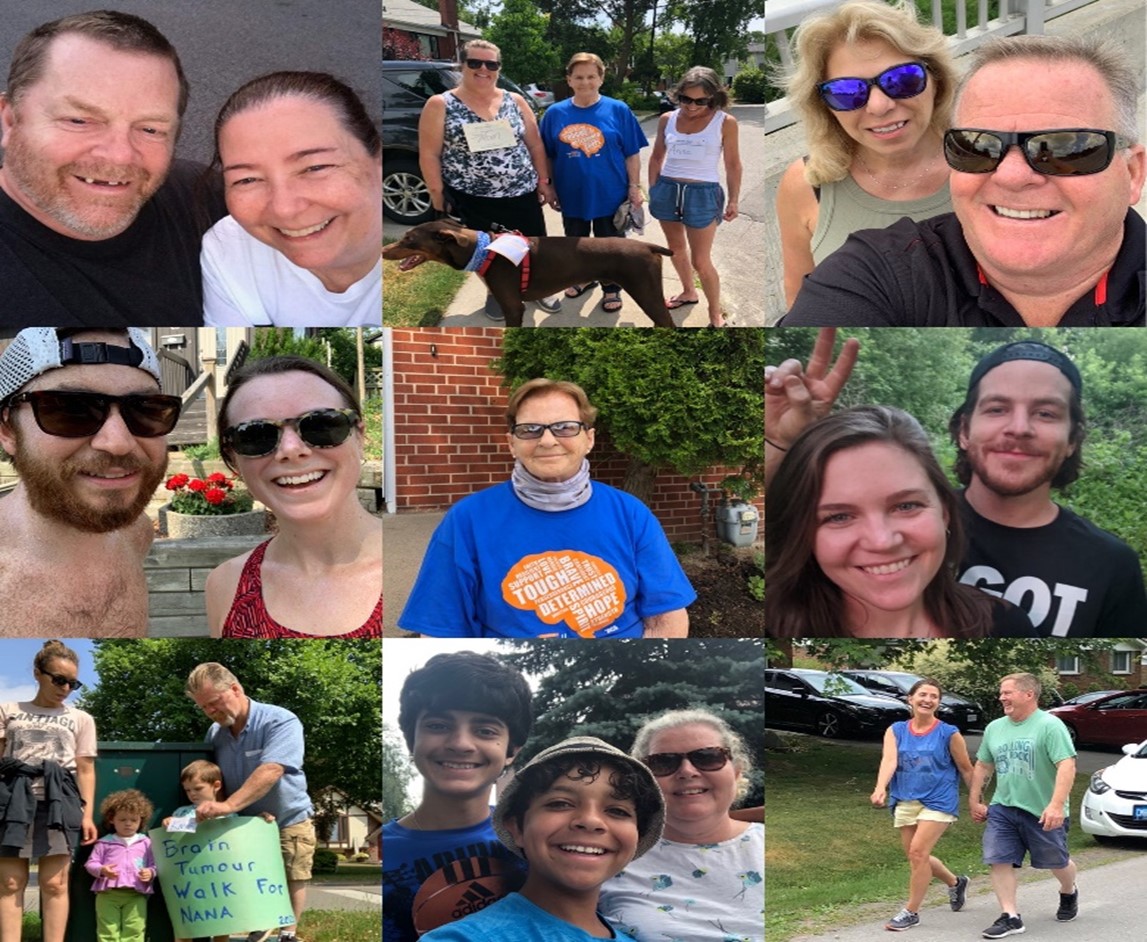 "Survivor meetings were a tremendous boon to my recovery, as I met with those who had been there, and their positive attitudes," she expresses gratefully. The foundation also had brought the annual run at Sunnybrook Park, which had Anne and her entire family becoming active in various ways in addition to running.
"I became a fundraiser and enjoyed the 'position' throughout our tenure at Sunnybrook Park," she says.
Her son was a police constable at the time. Anne remembers him being joined by several of his co-workers each year; showing up in uniform and prepared to be of service in any capacity they were chosen to be assigned.
"As we continued to participate in the Spring Sprint, the support that surrounded me was outstanding– from family and friends, their colleagues, and students. We ran, walked, and they cheered the success of everyone walking past the finish line" acknowledges Anne, grateful for their enthusiasm and dedication.
In 1996, a second tumour was found, which required her to have another surgery.
Fifteen years later in 2011, the third was discovered and treated with the Gamma Knife. Anne has been tumour free since.
On behalf of Brain Tumour Foundation of Canada, and the brain tumour community:
Thank you, Anne Megahy!
Learn more about the Brain Tumour Walk and register for the event at www.braintumourwalk.ca!