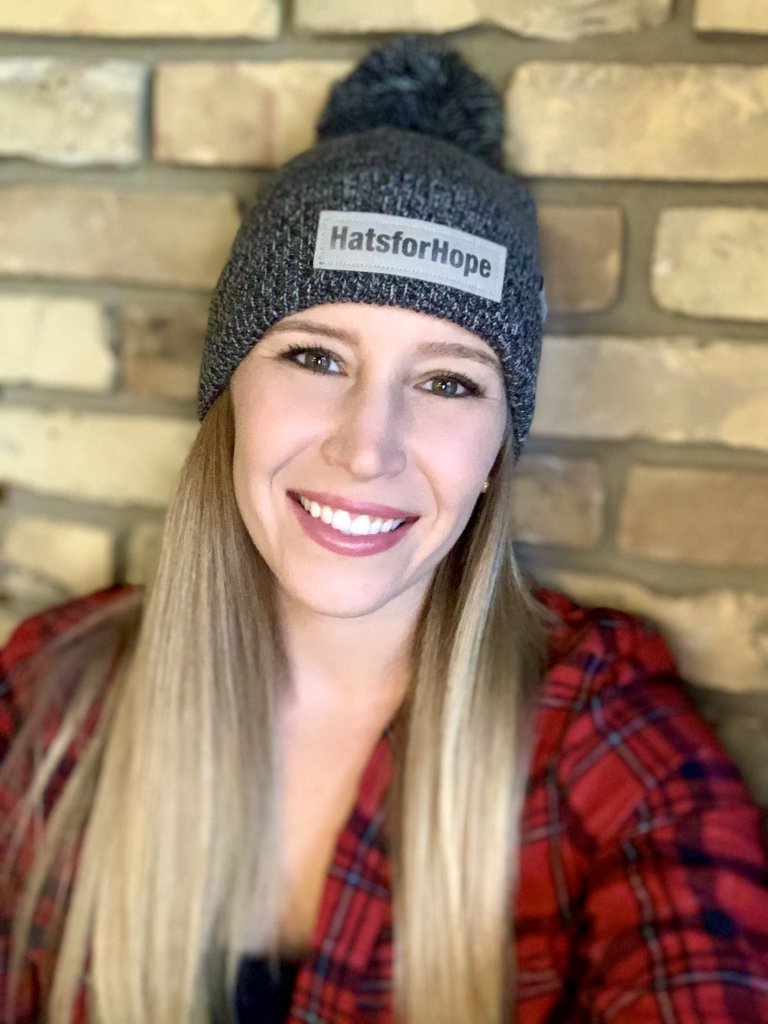 My Story – By Kaitlyn Lawes
Hi everyone! My name is Kaitlyn Lawes. Some of you may "know" me from my curling career. For those who don't, I am a 2x Olympic Champion, and a World Champion in my sport. But, what many of you don't know is my story.
I would trade all of my sporting success away in a heartbeat, if it meant I would get more time with my dad.
November 3, 2007 our hearts broke as we said goodbye to my dad, Keith Lawes. I was his little girl, and he was my number 1 fan/biggest supporter. It was the hardest day of my life watching him take his last breath.
Dad was born and raised in Montreal, Quebec. He and his siblings were first-generation Canadians, after his parents moved to Canada from England.
Dad would eventually move around a lot for his work with a Trust Company. But, in 1986 my dad, mom (Cheryl) and brother (Kevin), moved from Ottawa, Ontario, to Winnipeg, Manitoba, where they settled in to their forever home.
Two years later, in December 1988, I was added to the mix.
When I was just one year old, my dad retired from his job, and mom went back to work full time with the federal government. Dad became what he liked to call
"Mr. Mom" and enjoyed every minute of being a stay at home dad. I am sure it took some adjusting, and lots of learning in the early years, but from my memories, he was pretty darn good at it, and we were so lucky to have him at home for all those years.
Dad took my brother and I to and from school, made us delicious lunches and took us to all of our activities. We would spend our summers camping in our little green 14-foot trailer, fishing, biking or rollerblading, and driving across Canada to visit our family.
I must have inherited some of dad's athleticism or love for sports, as he was quite the athlete in his younger years. In high school, he was the captain of the football team, hockey team, and golf team. You name it, he was probably really good at it. It wasn't until he was in his 30's that his love for the sport of curling started, but in the end that was his true sport passion and played until he got very sick.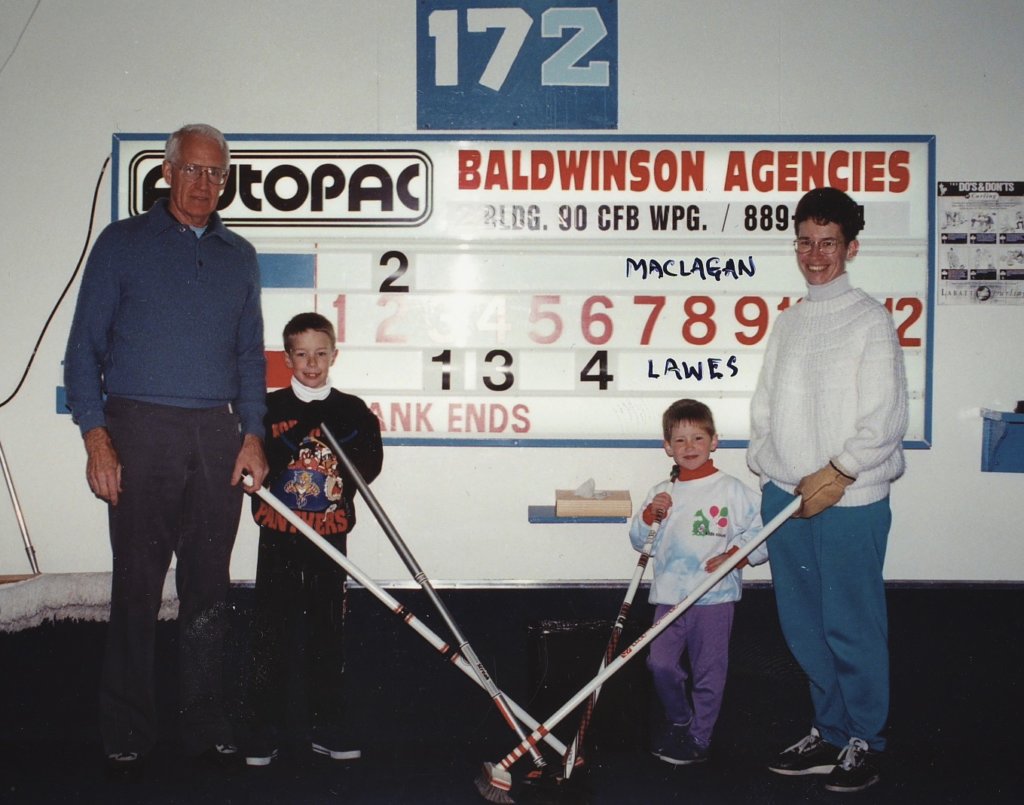 Both my parents encouraged my brother and I to participate in as many sports as we would like. To this day, I am so thankful for that.
I ended up playing a lot of different sports over the years, but curling was something we loved to do as a family, and I was hooked from day one. We played in my first family fun bonspiel when I was just four years old.
Dad curled in every daytime seniors and men's league that he possibly could, and curled every Friday night with my mom in a mixed league. So that meant, on my days off of school I would follow dad to the curling rink. After his games I would get him to take me on the ice to practice with him.
Flash forward to the year 2006. One evening we were all in the sunroom at home, having our supper together like we always did.
Dad was talking, and then suddenly he was saying something that didn't make any sense.
He stared off into the distance, then came back to us and didn't realize what had happened. Mom knew something must be wrong, so they scheduled an appointment with his doctor as quickly as they could.
Several tests later, we got a diagnosis that changed his life, and our lives forever. I'll never forget hearing the words, Brain Tumour.
Surgery was scheduled for early 2007, but by Christmas 2006, things started progressing, and they bumped the surgery up to early January.
I was supposed to be curling in my Junior Provincial Championship during the new surgery date. I wanted to be at the hospital for my dad, but he told me to go play, he will be fine. So I did just that.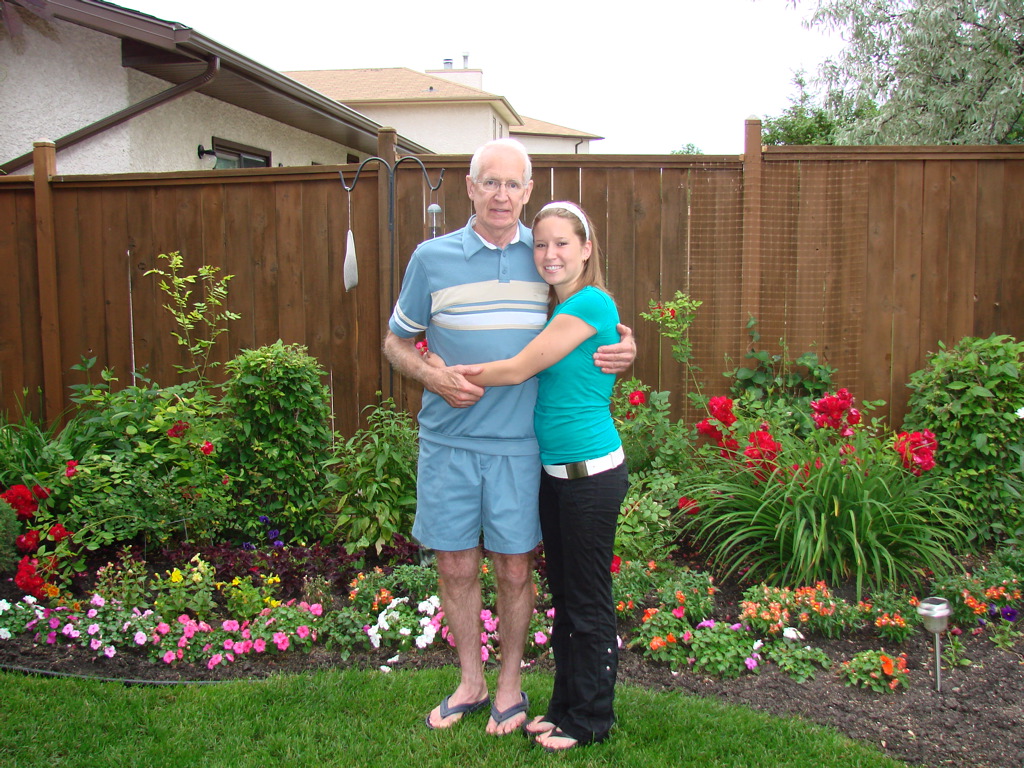 My teammates and their families were incredibly supportive during such an emotional time. I wanted nothing more than to win for him. He came out of surgery, and quickly called to see how I was doing, it was such a relief.
We lost the Provincial final that year, and I was completely devastated. I thought I had let my dad down. He didn't care, he was just proud of me for playing through such difficult times.
We thought things were back to normal. Dad was back to his active self after the surgery, and things seemed to be going well. The surgeon did tell us he was not able to remove the entire tumour, as some of it was wrapped around his spinal cord. However, he said the tumour likely could have been there for years, and it could remain dormant, and that something else will take dad many years from now, or there is a possibility it will come back, and if it does, it will be with vengeance.
We hoped for the best, and took it day by day.
By May 2007, our biggest fear became our new reality. Dad's eyes were starting to bother him, so he went to get them checked out. The optometrist told him to get back to the doctor a.s.a.p. The brain tumour was back, and this time for good. A second surgery was scheduled for July to give us "bonus time" with dad. Unfortunately there was some complications post-operation that made dad stay in the hospital for over a month. Every day we would go to the hospital to spend as much time with him as we could. Finally we were able to bring him home in August with palliative care.
We celebrated dads last birthday with him October 15, and on November 3, 2007 dads courageous fight against this awful illness ended.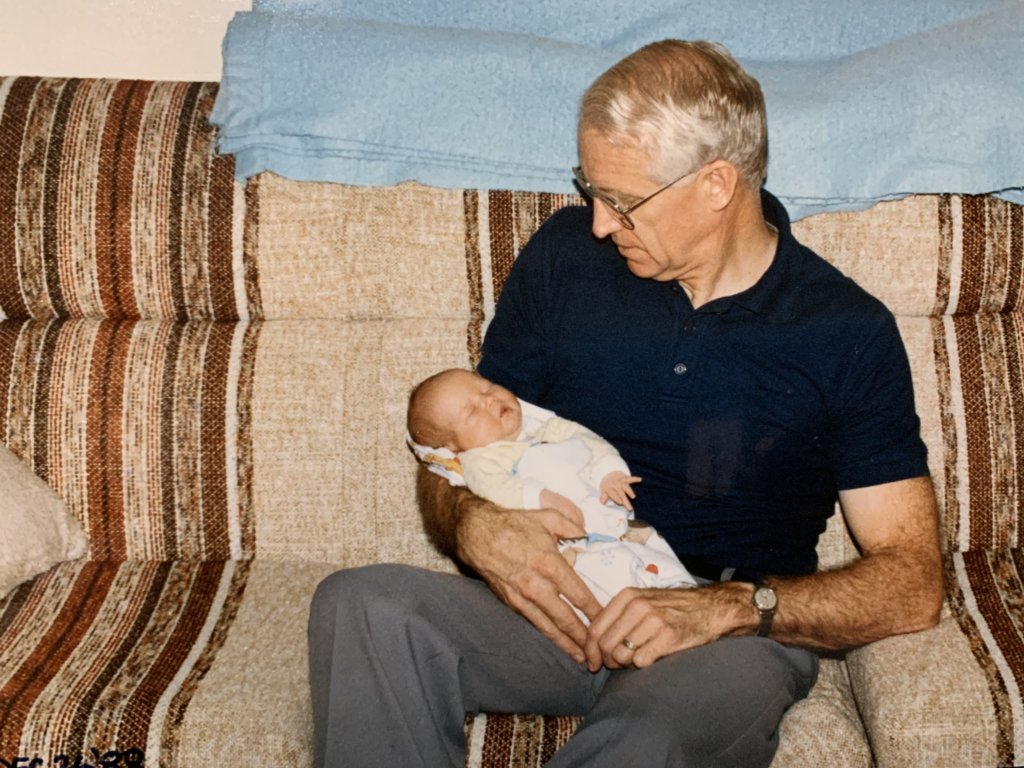 I was 18 years old. Broken, lost, angry, scared, emotional, devastated, and heartbroken are words I would use to describe what I was feeling during his entire battle, and for many years to follow.
At the time I debated quitting curling, but thankfully with the support of my family and teammates, I didn't. My curling career took off after his passing, finally winning our Junior Provincial Championship just two months after he passed away.
We would go on to win back-to-back Canadian Junior Championships, and a World Bronze, and Silver medal.
To be honest, I don't remember much of those championships.
I was numb, and forced to face the media after each win with the same question:
" Congratulations on your win, your dad died, how do you feel?"
I would crumble the moment anyone asked me about my dad. I am sure every reporter in Canada has seen me buckle in tears. It was cruel to be asked that for so many years, but it was a story. It was just unfortunate for me that it was my story they were trying to tell.
What made it so gut-wrenching, was that I would have done anything to share those experiences with my dad.
It will be 13 years this November since my dad passed away, and I will say it hasn't gotten any easier to talk about. I have done countless keynote presentations, and speeches post-Olympics.
I tell a version of my story of overcoming obstacles, turning challenges into opportunities, leadership, teamwork and communication, but as I sit here and write out my story of what I remember about my dad, tears continue to fall, and a flood of pure raw emotion has come back.
I think in some way, we continue to grieve the loss of those closest to us, no matter how many years have gone by. What hurts even more now, is I can't even begin to imagine the hurt my mom has gone through, trying to be strong for us kids while she grieves the loss of her husband.
She is the strongest woman I know, and I'm so grateful to her for her support through all the chapters of my life.
My hope by sharing my story through Brain Tumour Foundation of Canada is to let people know that they are not alone in this battle. I hope to help create awareness so we can fight to find a cure, and that one day, others do not have to go through what my family did.
Join Kaitlyn and thousands of other Canadians in the Hats For Hope movement.