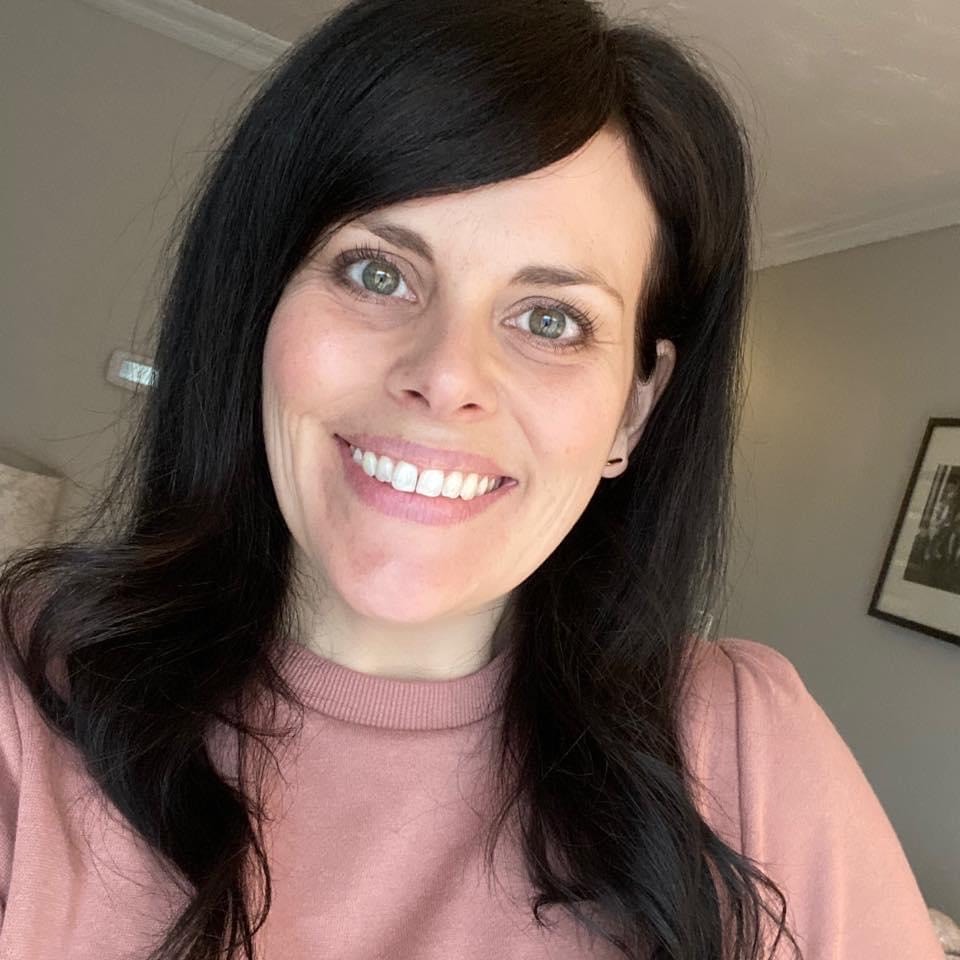 Sign of Spring – Jen's Story
A sure sign of spring, Jen's chicks were just starting to hatch when she sat down for a talk with Brain Tumour Foundation of Canada.
A Kindergarten teacher by trade, she's been keeping the class updated on the hatchlings through video chat, and keeping a close eye on the chicks as they emerge from their shells.
When she was first diagnosed, she really didn't know how to take the news. She didn't know anyone who had a brain tumour at that point, nor did she have any health conditions prior to that.
"It was sort of, 'go big or go home.'"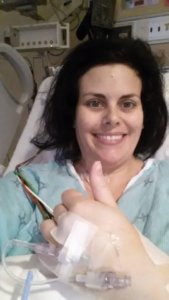 Her tumour was a non-malignant meningioma. People told her she got the 'good one' due to its relatively easy treatability and survival rates. However, she says, she didn't feel particularly lucky about the situation.
Jen's curiosity about her tumour led her to speak to one of her journalist friends about getting into her head, so-to-speak.
"I thought it would be so cool to get a camera in there," she says. "I'd love to see what my brain looks like."
So, after chatting with her friend and clearing it with her neurosurgeon, CTV news aired a feature story on Jen, complete with footage of her craniectomy and culminating with Jen's participation in the first-ever North Bay Brain Tumour Walk.
This will mark Jen's seventh year since her surgery, with no recurrence or regrowth.
A tough spot
The timing of her diagnosis could have been better, Jen says. She had just left a full-time job with benefits to get on the supply teaching list four weeks prior. That meant no job security, no benefits, and very little leave to recover. She says she missed part of the healing journey, between going back to work and having two small children at home.
"I wasn't getting as much rest as I should have," she says. "The recovery for me took a lot longer than if my life situation would have been different."
Lasting effects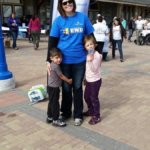 The tumour may be gone, but Jen says she still struggles with small deficits that remain from her surgery. Her memory, in particular, took a big hit. But, it was an invisible side effect. People would comment on how great she looked after surgery without knowing or seeing the toll it took on her.
"The deficits are there but because it's not visible, they need little reminders they have to be more patient with me," she says.
At times, she hits what she calls a mental 'speed bump', where words will suddenly fail her. It is frustrating, she says, because the information is filed somewhere – she just can't access it at that particular moment.
Not everyone is understanding of that, she says, and when people try to rush the conversation, it ends up not helping anyone involved. If people understood about the effects of brain tumours and brain surgery, they may be more patient, she says.
Word spreads
When Jen's story first aired, she was contacted by quite a few people who were newly diagnosed or had relatives or friends who were diagnosed with brain tumours. The thing they all had in common was a desire to talk with someone else who had been through the experience.
"You just want to connect and know that it's going to be okay, or know that someone has been there done that," she says. "You want some sort of validation to know it's okay."
Jen found more people who wanted to share their stories through the North Bay brain tumour support group and the North Bay Brain Tumour Walk. That first walk in 2014 took place just two weeks after her brain surgery. "
"It was a really big deal for me," she says. "I wanted to make sure I was at the walk."
Though the walk, she connected to other local people who were affected by brain tumours – including the couple who started the North Bay support group. When she was having a particularly bad week, Jen says it was a big comfort to be able to attend and be among her peers.
With the pandemic still dominating daily life in Ontario, Jen says she'll most likely do her walk with friends around the neighbourhood, but says she looks forward to when they will be back in-person.
In the meantime, she's got chicks to look after and classes to teach.