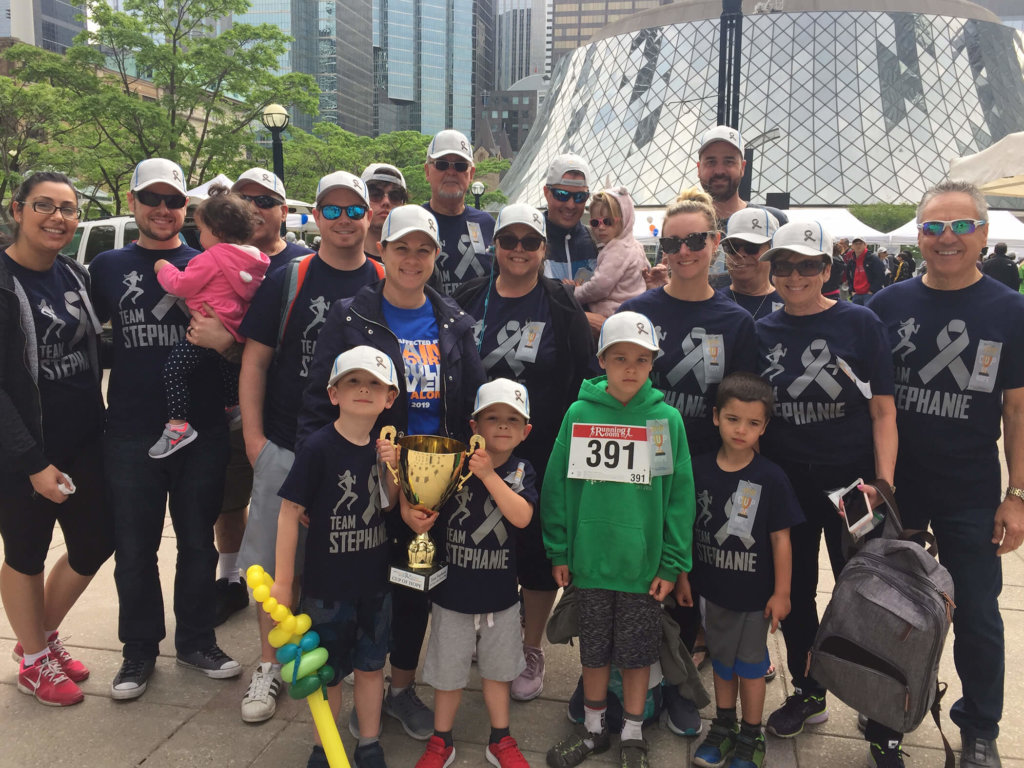 Team Stephanie – Inaugural Cup of Hope Winners
Stephanie knows how difficult treating a rare brain tumour can be all too well. At age 38, the mother of twins was diagnosed with an extremely rare and inoperable brain tumour – a rosette-forming glioneuronal tumour that little is known about, and cannot be removed due to its location.
This reality does not stop Stephanie from her tireless advocacy or incredible fundraising efforts.
In 2018, Team Stephanie took home the inaugural Cup of Hope – awarded to the top fundraising team in Canada – bringing in $31,000 at the Toronto Brain Tumour Walk. It's all part of finding a cure, she says, as well as part of making every brain tumour – even the rarest ones – count. 
Stephanie has been a tremendous advocate of Brain Tumour Foundation of Canada's brain tumour registry, which was launched in 2019. 
"With every year passing, I have more hope for myself and others who face this kind of diagnosis, she says.  We don't want to have to go through treatments that can change us, or be faced with living with a brain tumour that there's no research on.
"That's why every brain tumour needs to be counted; to accelerate our advocacy efforts, to support research, and ensure better treatments and services for all brain tumour patients."