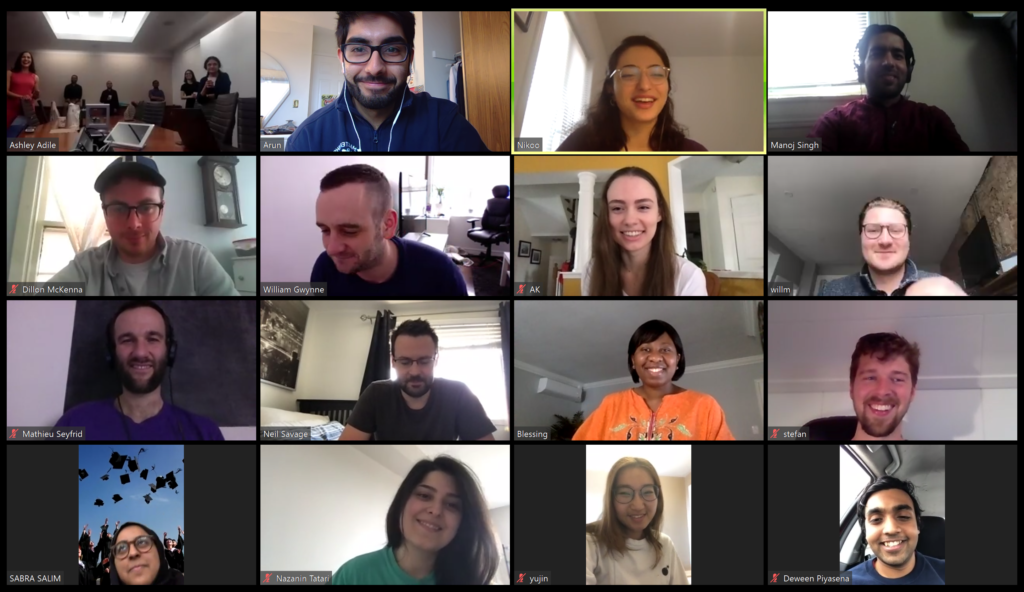 Calling all labs: take the Virtual Brain Tumour Walk Laboratory Challenge
The 2020 Virtual Brain Tumour Walk is approaching fast, with survivors, caregivers and supporters all taking part across Canada. Brain Tumour Foundation of Canada is also calling on the research community to take on the 2020 Laboratory Challenge, raising funds and awareness in the fight against brain tumours. 
The challenge is a great opportunity for researchers to interact with the people whose lives they are working to save and improve, and provides patients with a chance to meet the people dedicated to ending brain tumours.  
Dr. Sheila Singh's laboratory in Hamilton and Dr. Lisa Porter's laboratory in Windsor have both registered for this year's Virtual Brain Tumour Walk, raising funds for Brain Tumour Foundation of Canada, and encourage other labs to do the same. In London, a team from Dr. Qi Zhang's lab in London are also getting into the spirit.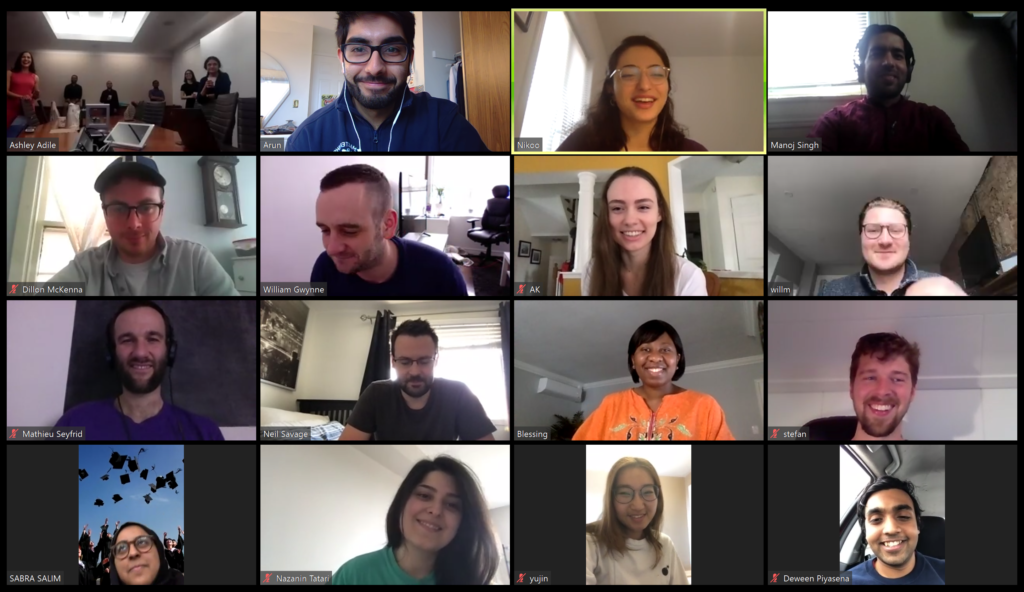 The connection between the brain tumour walk and research is unmistakeable. Funds raised from the walk are channeled into a number of research initiatives, both present and future.  
Brain Tumour Foundation of Canada offers grants of up to $25,000 for research into any type of primary or metastatic brain tumour. Our feature grant program offers up to $50,000 for priority projects each year.  
Our studentship program offers $10,000 in funding over two years for up-and-coming students, encouraging them to dig deeper into the causes of and cure for brain tumours. We are so proud to have our 2020 studentship recipients – Arun Parmar and Peter Liu – take part in the challenge with their labs. 
Ultimately, it's thanks to the people taking part in the Brain Tumour Walk program that we are able to do what we do. Our move to a virtual walk this year has presented some fundraising challenges, but we are optimistic that Canadians will come together on June 27 with funding and support to continue the excellent work being done by researchers in this country.  
Over the years, we have welcomed many generous donors who continue to keep research at the heart of what we do.  
The Del Maestro family has set up an endowment fund that supports our student research competition.  
The R. Angus King family endowment fund supports our Youth Education Award program.  
The Taite Boomer Foundation supports our studentship program.  
And of course, our research fellowships would not be possible without funding from the William Donald Nash, and Richard Mytoka Brain Tumour Research Fellowship Funds. 
To get involved and register your lab team for the 2020 Virtual Brain Tumour Walk, visit www.braintumourwalk.ca. 
Every dollar we raise, every step we take, helps in the fight to #EndBrainTumours.