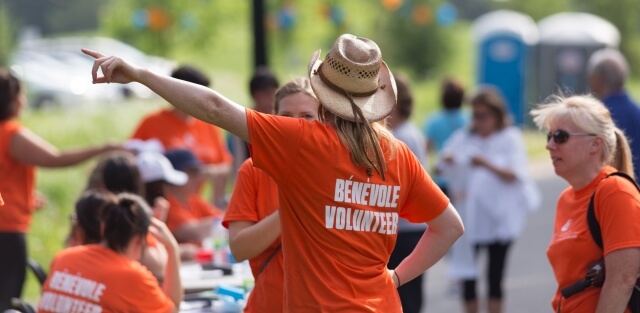 Did you know that over 700 people volunteer each year with us to further the brain tumour cause and help those in the brain tumour community?
Without volunteers, events across the country such as brain tumour support groups, Brain Tumour Walk, and BrainWAVE events for children affected by a brain tumour and their families would not be possible. Information packages would not be sent as quickly, calls would not be answered when our team are in meetings, awareness-raising and advocacy would not be as effective, we would not have an effective Board of Directors, and hundreds of other tasks would either not be possible or would take much longer for our small team of 25 staff.
We thank our volunteers every day, but throughout National Volunteer Week (April 7-13, 2019), we will take the opportunity to truly celebrate our volunteers! Watch our website and social media for more information.
If you or your loved ones want to volunteer; for a few hours, a day, a week, a year or two, please contact us. You make a difference!
"Act as if what you do makes a difference. It does." ~ William James