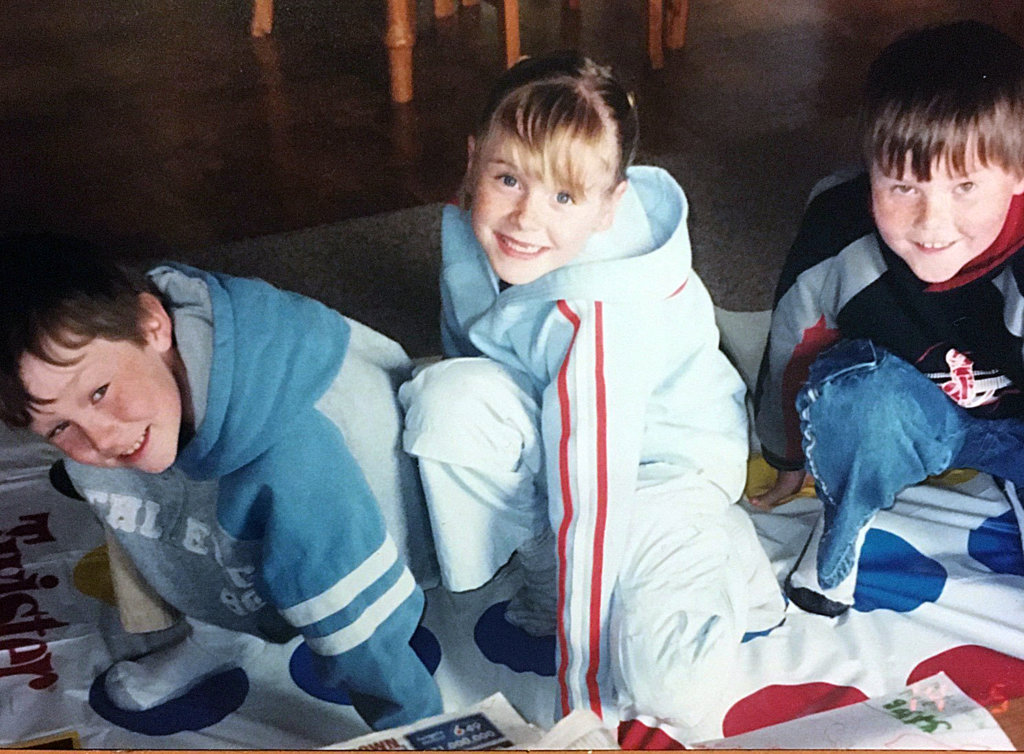 Riding to End Brain Tumours – A Cousin's Mission
In late summer, Brain Tumour Foundation of Canada learned the story of Karen and her quest to cycle through the month of September to raise money for the organization on behalf of her cousin, Mitch, who is currently receiving treatment for a glioma.
For every $5 in donations Karen receives, she will be cycling one kilometre. Her current total (as of publishing time) stands at $536, which means Karen's tires will eat up 107 kilometres of asphalt in the Burlington/Oakville area. Her goal is 200 kilometres, or $1,000.
Mitch says he's doing well, though his treatments have been affected somewhat by the COVID-19 pandemic, but he's feeling good and taking time to work on creative projects. He received his diagnosis in August 2019, and mom Colleen came across Brain Tumour Foundation of Canada during her initial research.
But… enough from us. We sent the trio some questions to answer, about the diagnosis, the help they received through Brain Tumour Foundation of Canada and, of course, Karen's bicycle fundraiser.
MITCH
How goes the battle? Has COVID interrupted treatment at all?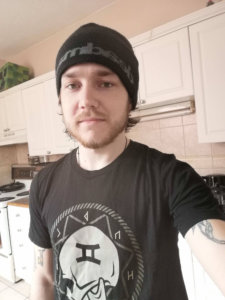 Things are going well. The medications I'm on have stopped the seizures I was having so that's great. COVID has definitely affected treatment as I imagine it has everyone, but luckily I'm not in so critical of a condition. COVID has delayed an MRI or two, as well as a couple of meetings with the doctors. My last MRI was three months late and my appointment to review the results has been cancelled… stuff like that. Enough to make me anxious at times though for sure.
What signs and symptoms did you have prior to your diagnosis? What is your tumour type?
There aren't many signs or symptoms I can think of prior to diagnoses. I had a couple seizures when I was really young but they called those febrile seizers. I suffered from headaches often as a child but it's hard to say if those were early signs or not. There were a few strange sensations I felt in my head but the most clear symptom was the seizures. I was diagnosed pretty soon after the first one I had at work just over a year ago. My tumor type is a 'glioma', unsure at this point whether or not it's cancerous, but we are still pretty early in treatment. I do know one of the doctors said it doesn't look like it is cancer that has moved from another part of the body so that's good!
What hobbies/interests take your mind off things and help you relax?
I have an Xbox so that's been helping take my mind of things. Playing Tony Hawks pro skater, Doom, Risk of rain etc. I also watch Roosterteeth gameplay videos, YouTube videos, that kind of stuff.
I'm an artist too so I've got a couple of paintings I've been working on and my Instagram where I mash pictures I've captured together @dr.feel.bad, I'm hoping to start selling prints soon.
COLLEEN
What has helped you most as a parent of a child with a brain tumour?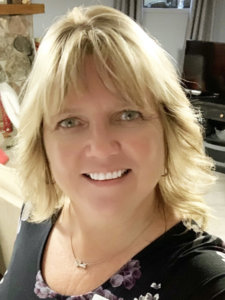 We have also found being part of Brain Tumour Foundation of Canada's Support Group on Facebook has been VERY helpful. The members on the facebook support group are very kind and supportive, they truly understand what we have been going through. Their advice when we encounter a bump in the road is priceless.
Knowledge is very powerful and can make things seem less scary, so the information made available on Brain Tumour Foundation of Canada's website and in the books is very helpful.
What services have you accessed that have helped you out?
We ordered the brain tumour books from the foundation to help us navigate this diagnosis. The part in the booklets that help you make your list of questions for doctor's appointments was VERY helpful.
What was your initial reaction to Karen's fundraiser?
We were overwhelmed and touched by Karen's wish to do a fundraiser. Karen grew up with Mitch and his brother Jake as we spent a lot of family time together. We love Karen and we know this is her way of showing her love and support. We were aware of her classmate who succumbed to his disease right at the same time that Mitch received his diagnosis. We knew this impacted Karen and her classmates greatly and that she was feeling the stress and anxiety that we felt over Mitch's diagnosis.
And last, but certainly not least, the cyclist herself…
KAREN
When did the idea to do a cycling fundraiser come to you?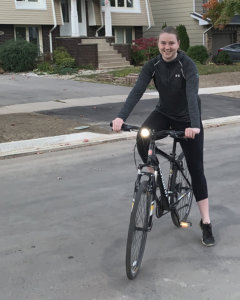 After deciding I wanted to do a fundraiser in support of both Mitchell and Brain Tumour Foundation of Canada, I wanted to also do something personally as opposed to just raising the money. I had been biking a lot all summer and had thought an activity challenge would be a great way to not only raise some money but to personally show my dedication to the cause by pledging to ride 1km for every $5 raised.
Do you have a route in mind for when you reach your goal? (200km is a BIG ride!)
My plan is to do multiple rides throughout the month around the Burlington/Oakville area to reach my goal. I will track all my rides and distances and add it to my total!
What is it about Mitch that inspired you to do this fundraiser?
One week after Mitchell was diagnosed, one of my classmates from University passed away from a brain tumour. Although a different classification of brain tumour, I had just seen how this disease could affect any young and otherwise healthy person and their friends and family.
After Mitchell's diagnosis there were a lot of questions and time spent understanding what to expect moving forward. I had been wanting to help and show my support for a while but never exactly knew what action to take.
As it approached one year since his diagnosis I wanted to try and fundraise money for Brain Tumour Foundation of Canada, which has been an amazing resource for Mitch and his family, after their life-changing news. Mitch is kind-hearted, selfless and determined. I wanted to show him my support in more ways than one, as I know he would do the same for me.
His brain tumour is inoperable but not untreatable. Mitch, like any other warrior, deserves a fighting chance and I believe with enough research and funding we can find a cure for brain tumours.
You can donate to Karen's fundraiser (and add a few kilometres to her trip) here.