It's a Super Day for SUPERKIDS
Education, empathy, empowerment.
With the launch of our new SUPERKIDS education program, we are building knowledge and understanding of brain tumours and brain health with students across Canada – and we couldn't be more excited!
This program was the result of hundreds of hours of hard work and collaboration with educators, patients, survivors and researchers. Each lesson plan – and there are many to choose from – covers a different aspect of brain health in an engaging and inclusive way.
The more students understand brain tumours, the more empathetic and supportive they are to people affected by them, and the more promising our goal to #EndBrainTumours looks.
Best of all, we have lesson plans for students in every grade from K-12.
So please – explore the program and share it with the educators in your life. Parents – these lessons aren't just limited to the classroom. Select the division that suits your child's age – Primary, Junior, Intermediate or Senior – and start learning today at www.braintumour.ca/superkids.
Here is what some of our SUPERKIDS super collaborators had to say about the program:
"I love the SUPERKIDS program because it offers such a great opportunity for children to learn about empathy, diversity, and inclusion through lesson plans that allow them to get an idea of what it is like to live with a brain tumour. For teachers, the SUPERKIDS program's fantastic resources make it easier to support children and their families who are experiencing a life changing diagnosis."
Holly O'Neill, Social Work Student, SUPERKIDS Committee Member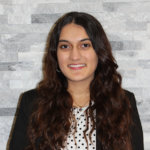 "I love the SUPERKIDS program because it promotes inclusivity in schools, maintains a safe space for individuals to nurture their love for knowledge, and ensures that no survivor is left feeling alone or vulnerable."
Shreya Gandhi, Volunteer and Researcher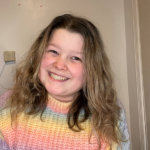 "I love the Superkids program because it's bringing brain tumour awareness into the classrooms while also teaching children about empathy for others."
Alicia, Advocate, Brain Tumour Survivor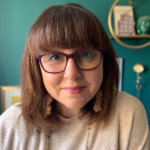 "We are so excited to share the SUPERKIDS program to the brain tumour community and all elementary and secondary schools across the country. This isn't just for schools affected by a brain tumour. The current suite of lesson plans created is just the tip of the iceberg with activities around memory, empathy, kindness, and some really cool and fun activities about the brain! We look forward to adding more content. A big thanks to our amazing committee of volunteers who helped build this SUPER program!"
Janic Gorayeb – Senior Health Education & Engagement Specialist, Brain Tumour Foundation of Canada