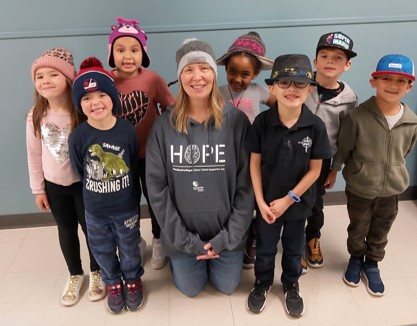 Thank You for Spreading Hope
We want to thank you, our wonderful community, for showing your support on Brain Cancer Awareness Day.
Tuesday, Oct. 24, 2023, marked the sixth year of this important occasion, which highlights the impact that brain cancer has on so many lives. Of the 27 people diagnosed with a brain tumour every day in Canada, eight will find out they have brain cancer.
Your impact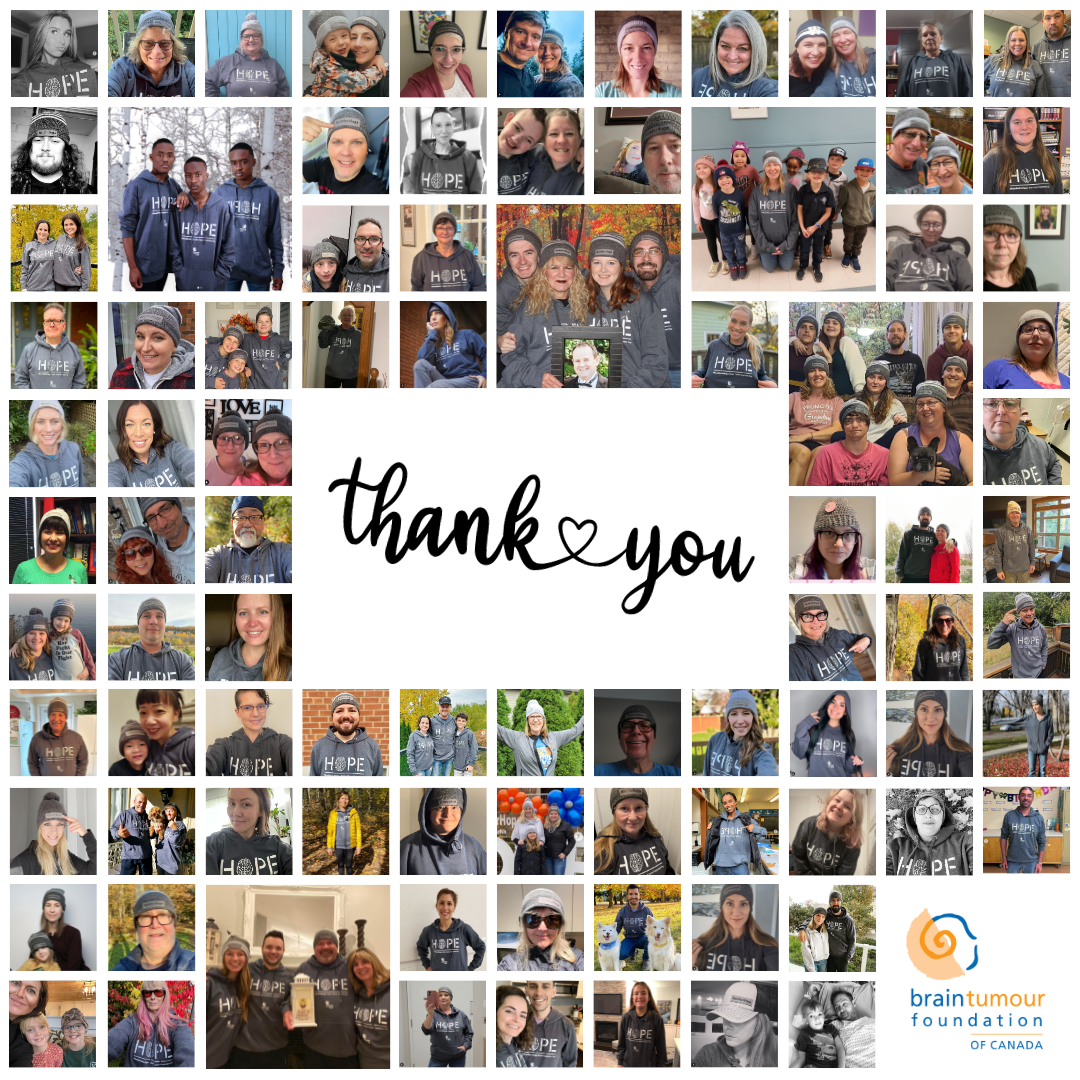 That's where you—and our Hats for Hope campaign—come in. People from all over the country posted photos wearing hats, and our new Hoodies for Hope, with the hashtags #HatsforHope and #HoodiesforHope, in solidarity with those affected by brain cancer.
Since 2019, the campaign has reached millions on social media, while raising funds and awareness for brain cancer through the sale of our Hats for Hope and now, Hoodies for Hope. All proceeds go to Brain Tumour Foundation of Canada, helping us advance brain tumour research and support those living with this devastating condition.
Your posts encouraged others to take action by purchasing a hat or hoodie, sharing their pictures and stories, donating, and learning more about brain tumours.


Support from far and wide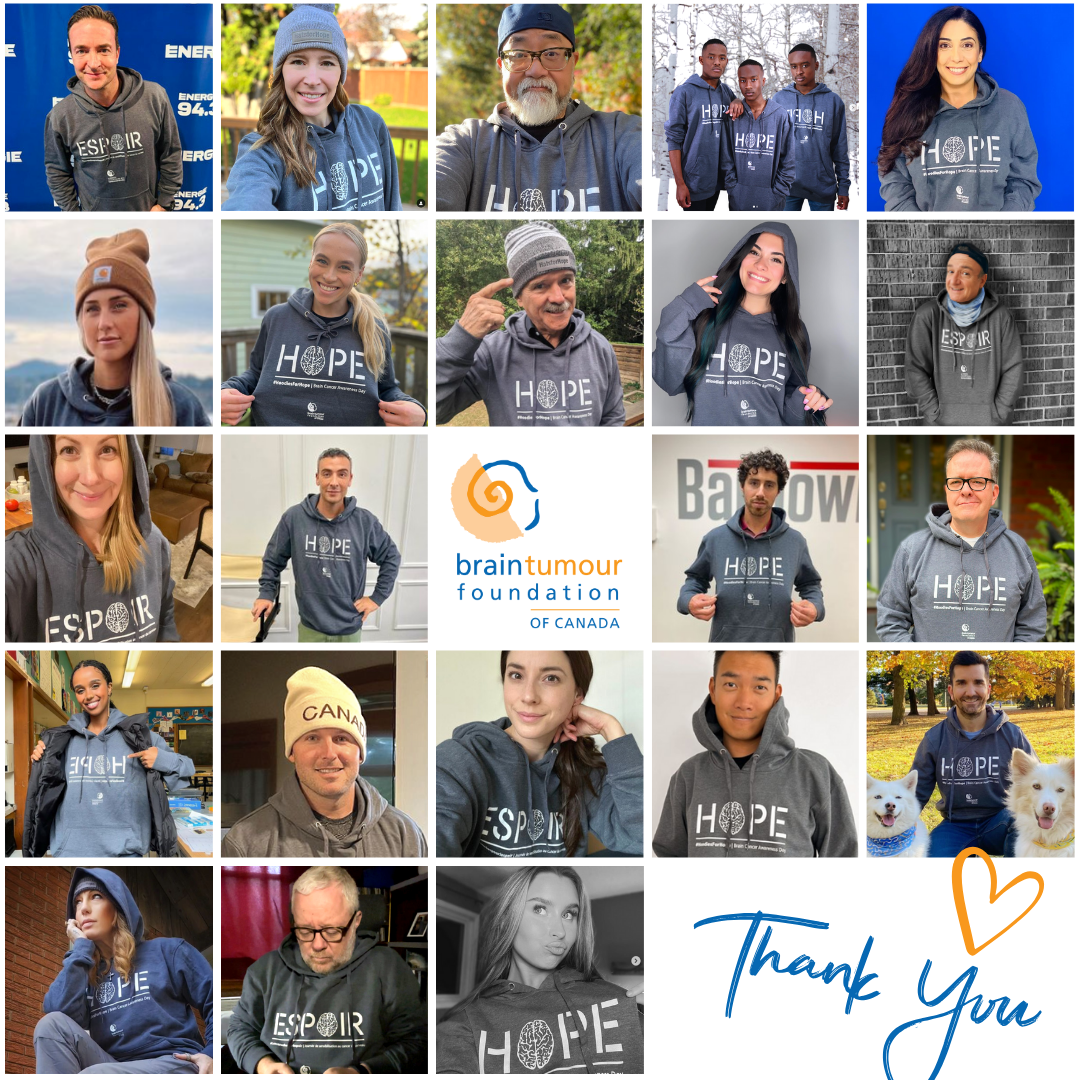 This year's ambassador was Colonel Chris Hadfield, retired astronaut, author, and space advocate. Along with Col. Hadfield, we were thrilled to have other Canadian celebrities and influencers join the Hats for Hope movement, including:
• Chantal Kreviazuk, singer
• Vivian Hicks, singer
• Salvatore Antonio, actor
• Paul Sun-Hyung Lee, actor
• Stewart Reynolds (also known as Brittlestar), comedian and TV show host
• Jesse Pollock, sportswriter and commentator
• Alli Walker, country singer and songwriter
• Alex Liang, real estate advisor and digital creator
• Ellie Black, Canadian Olympian
• Ms. Hassan, teacher and digital creator

…and many more!
We're also grateful to those in the political world who publicly recognized Brain Cancer Awareness Day and Hats for Hope:
• Angelo Iacono, Member of Parliament for Alfred-Pellan, Que.
• Ginette Petitpas Taylor, Minister of Veterans Affairs of Canada
• Judy Foote, Lieutenant Governor of Newfoundland and Labrador
Kindness matters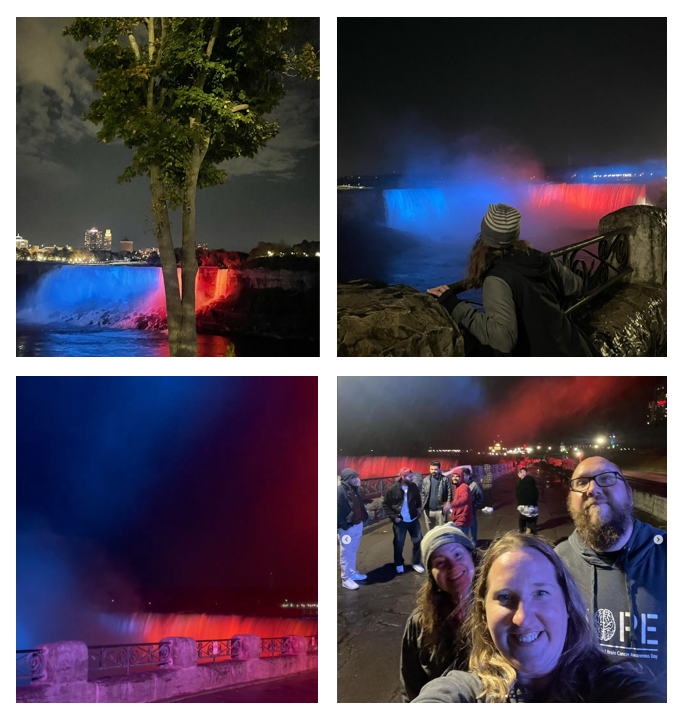 The brain tumour community showed its support in other ways as well. We heard stories of an anonymous donor who kindly sent a Hoodie for Hope to a brain tumour survivor and another survivor who met Col. Hadfield at a book signing, where they spoke of their connection to the community.
Our volunteer Katherine Dodge even took it upon herself to have Niagara Falls illuminated in Brain Tumour Foundation of Canada's signature orange and blue colours, in honour of Brain Cancer Awareness Day.
Your impact is strong and far-reaching. Together, we can make a difference in the lives of those affected by brain tumours and bring hope for a cure.


Get your hat or hoodie!
If you haven't yet purchased your hat or hoodie to raise funds for brain cancer awareness, you can do so here: www.hatsforhope.ca.
Thank you for your support, for sharing your stories, and most of all, for spreading hope.