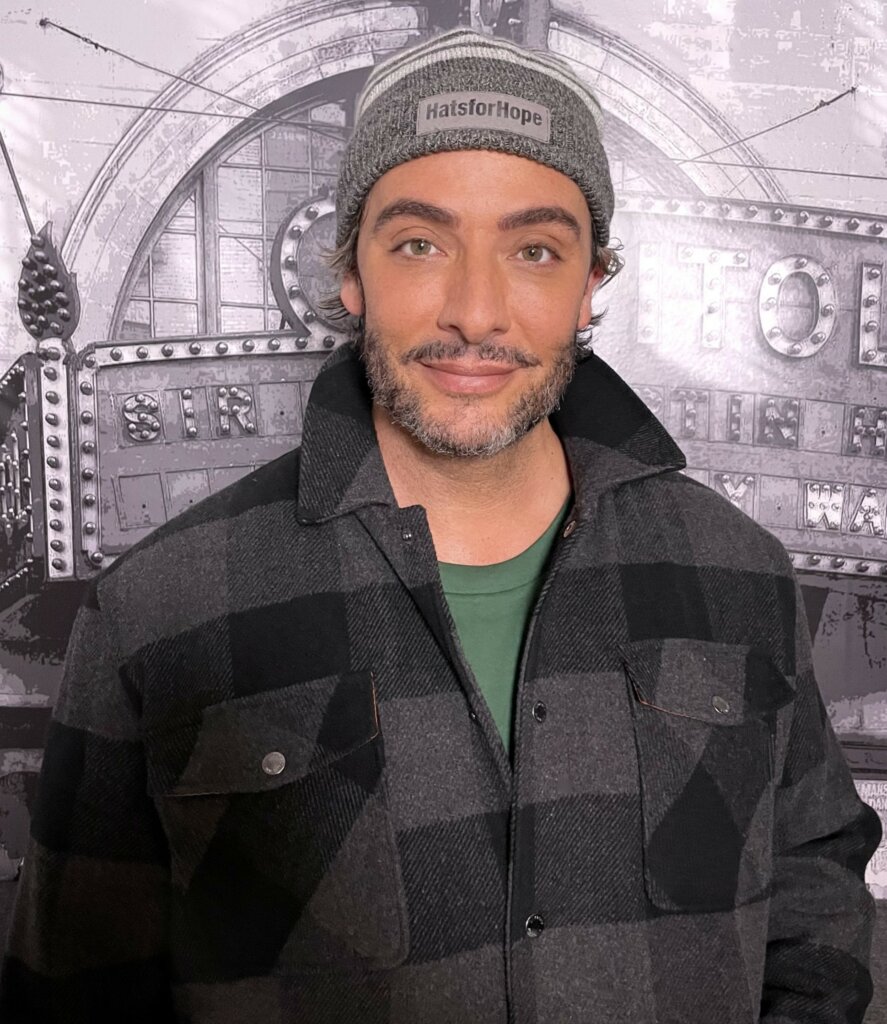 You are not alone – Actor Salvatore Antonio
Salvatore Antonio is a Canadian Screen Award-nominated actor, known for his work on TV's acclaimed Schitt's Creek, Transplant, and Mary Kills People, among many others.
Salvatore has been a strong supporter of our #HatsForHope annual campaign these last few years and has agreed to be our 2022 national ambassador for the campaign.
He has personally been affected by a brain tumour diagnosis within his immediate family.
"When a loved one is diagnosed with a life-altering disease, everyone who loves them also receives a life-altering diagnosis. While some brain tumours may not be malignant, there's nothing 'benign' about having about a tumour in someone's control centre – the brain.
Back in 2018, my brother received the devastating news that he was battling a brain tumour. Like most families, we spiralled into fear and worry and grief as we tried to come to terms with a new reality. In those early days, The Brain Tumour Foundation of Canada offered me to support and encouragement that helped assuage some of the dread. It is so comforting to know there is a network of dedicated individuals offering this kind of support for people dealing with brain tumours–– but also their families, loved ones and caregivers.
The support, education, information, and research funding which the Brain Tumour Foundation of Canada provides, makes a real difference in the lives of over 55,000 Canadians currently living with a brain tumour. My brother continues to live with his brain tumour despite the odds he was initially given – proving one thing: there is hope.
As shocking and overwhelming as it is to receive a brain tumour diagnosis, and as difficult as it may be to come to terms with a 'new normal' – you are not alone. So many of us are navigating this challenge, and there is a community here that understands just how difficult it can be. You are not alone."
-Salvatore Antonio