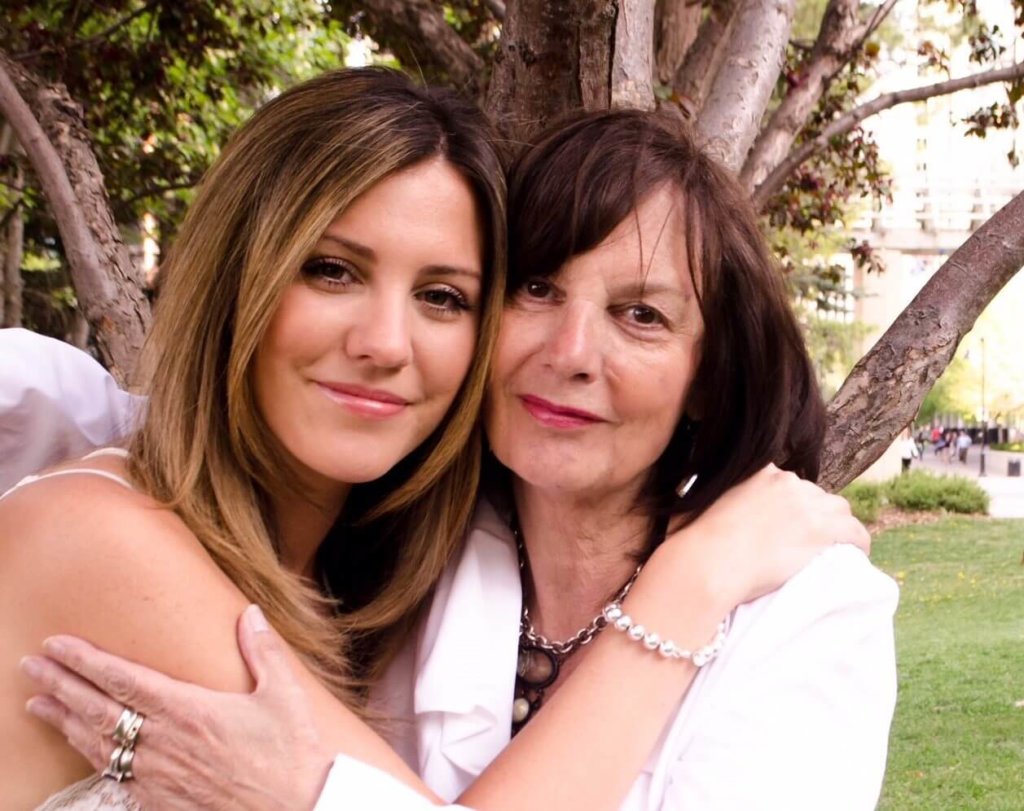 May 2006 is a month I will never forget. That was the moment that everything became before the cancer, and after the cancer. It was a mark in time that would forever change my family.
Born in England, my mum grew up the eldest of seven siblings. When she was fourteen, she started working at a hair salon where her passion and creativity for the beauty world sparked. Shortly after attending the Vidal Sassoon School of Hairdressing, she moved to Calgary, Canada to live with some extended family. While working as a stylist in Calgary, she met my dad and began building a family of her own.
In May 2006, my mum started to get headaches. Eventually, these headaches would lead us to an emergency trip to the hospital where we would learn that a large mass was growing inside her brain. She was quickly transferred to the neurological ward at the local hospital and scheduled for surgery the following day. After her surgery, we spent the next few weeks meeting with doctors and oncologists to learn that she was the unlucky recipient of the worst form of brain cancer, Glioblastoma.
Mum began radiation and chemotherapy treatment on June 28, 2006, my 19th birthday.
In September 2006, we had the first glimmer of hope since the diagnosis. Mum had a clear MRI. We celebrated by going to our dear friend's cabin on the lake. Mum had responded well to the treatment and things were looking up.
However in June 2007, almost 1 year after her diagnosis, we got news that the tumour had returned and that mum would need to go through another craniotomy. After the second surgery, we met again with the medical experts to discuss the next steps and treatment plans. During this visit, the doctor had asked if my mum wanted to start aggressive treatment again or simply wait and see what happens. She decided that she would wait and see how her body responded to the surgery and take some time to focus on doing things she enjoyed without having to worry about chemo or radiation.
Thankfully, by some miracle, my mum's Glioblastoma never returned. Each year she went from having MRI's every few weeks, to every few months, to twice a year. As we approach the twelve-year anniversary of mum's diagnosis, we are amazed with her incredible resilience and attitude through this prognosis. Unfortunately, as with all cancer cases, this has been a battle and we are so grateful for all the wonderful support and care Mum has received over the years. The journey has not been an easy one, but we continue to cherish each day as a gift and are reminded how fragile our lives can be.