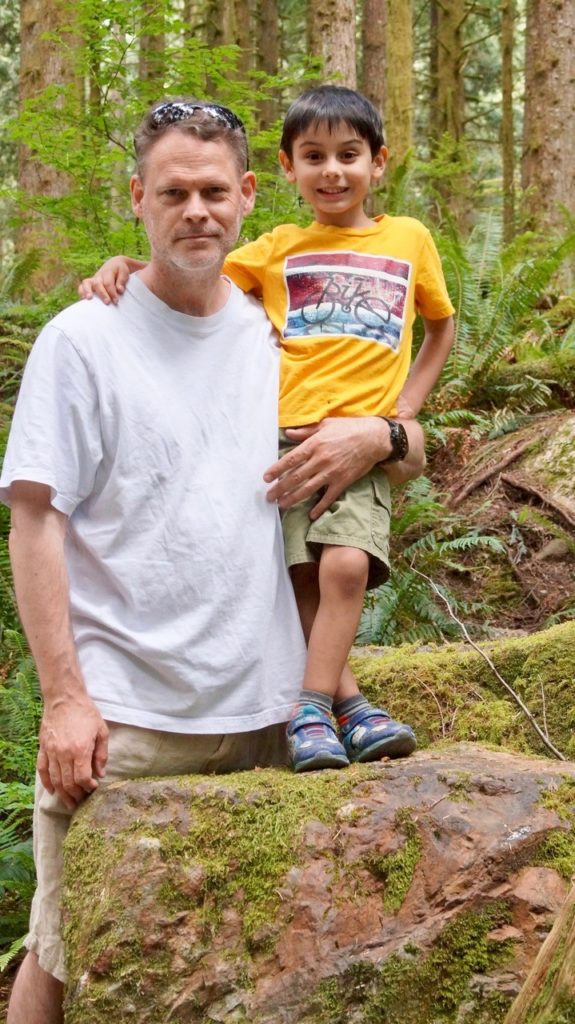 Beating Expectations
A simple task at work that he had once taught to his assistant, he couldn't remember. A stumble. Nothing as serious as when he rolled over in bed and threw up, falling. Scary for Max. Twice as scary for his new wife, a recent immigrant to Canada for whom English was not her first language. Especially when he didn't even understand why she was asking him to go to a doctor. He didn't remember passing out, just dizziness and headaches. His doctor prescribed pills for the headaches and advised Max not to stand up too fast.
Max's wife, Gena, was trained as an Occupational Therapist in her native Colombia, so tested Max on simple tasks while they were on vacation on Vancouver Island a few days later. He couldn't remember what his car keys were used for.
Once back from the vacation, they went back to the doctor. Tests were ordered. They waited.
It took a seizure, where Max's right hand was trembling, for an ambulance to be called. A CT scan showed a large tumour on the left side. Immediate surgery was called for. Gena was told by the doctors that Max may have speaking and memory issues following surgery, as well as motor deficits with his legs. A more immediate issue was money. All the money was in Max's bank account that Gena did not have access to. Gena was scared. Max was angry that this was happening to him but determined to live through it.
Max's 6-hour surgery was a success. But the tumour was cancerous, an anaplastic mixed glioma, and not all of it could be removed, so Max started on a treatment regime of radiation, followed by chemotherapy. Two different types of chemo, as the first type showed no difference, but the second showed the tumour shrinking. A little bit remains but is dormant. Regular MRIs keep track of Max's tumour.
It's been ten years since Max's diagnosis. Beating the 18-month expectation that the surgeon had. Max and Gena have since grown their family. Recently, doctors have noticed a small growth on the edge of the tumour. This is being watched carefully.
To raise awareness of brain tumours and to share his story with the widest possible audience, Max has written a screenplay and is hopeful that someone will pick it up. Until then, we are grateful that Max has shared his story with us and hope that reading his experience will encourage others to notice the signs and symptoms of a brain tumour earlier, to get treatment earlier, so that, like Max, they too can have a better outcome than expected.