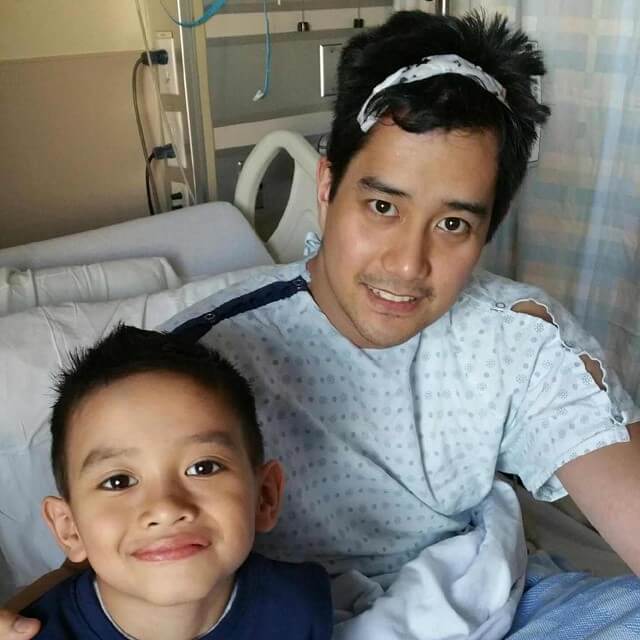 Cancer as a catalyst – Jedro's story
Grateful for a brain tumour?
It's not something that you'd expect to hear from anyone however, brain tumour survivor Jedro Magtoto says the prospect of losing his life made him start living it on his own terms. Jedro is one of our media ambassadors for our 2020 Virtual Brain Tumour Walk.
For years Jedro worked in a corporate sales position, succeeding at his work, but feeling incredibly unfulfilled. His gut was telling him this wasn't his calling, but Jedro says the security of a steady job kept him in a position that brought him no joy.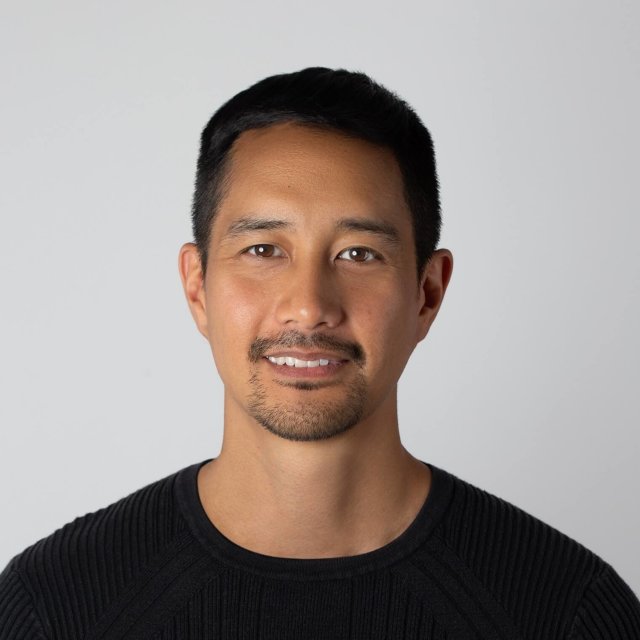 "Going to a cubicle with fluorescent lights every day, I was just miserable," he says. "It's just not me."
It took a near-tragedy to shake things up.
Like many brain tumour survivors, Jedro had no symptoms at all until the day he had a grand mal seizure. Adding to the danger, his happened while he was behind the wheel of a car.
It began with a twitch in his cheek, which he dismissed as nothing serious. However, the twitching wasn't stopping. Instead, it grew in speed and intensity.
Soon after, he blacked out and his car went off the road. Jedro was woken up by paramedics, with the biggest headache he ever had. The timing of his accident was perfect, he said, as neither himself or any pedestrians were injured. Not only that, but had the twitching happened at home, he says he may have dismissed it all together.
Both the paramedics and the ER staff recommended a head scan. The cause of the seizure was a stage 3 oligodendroglioma. He was in surgery within 10 days, and began treatment soon after.
And yet, he says, it was a blessing in disguise, and an important catalyst.
"I took that as a sign," he says. "I've got to live my life the way I want to do it. I was given that chance."
The weight of that chance was reinforced for Jedro was when he was in the doctor's office getting his insurance forms signed. He saw his prognosis – a 34 per cent five-year survival rate.
"I got scared," he said. "But it's been four years and my last scan was clear. I like to say I beat it."
Now, he's down to yearly scans.
Going in for radiation at the cancer centre was a bit of a downer, Jedro says. Patients were understandably feeling down and negative about the treatment and it effects, but Jedro says he fought hard to keep that mindset at bay.
"My energy was really different from some of my peers," he says. "As much as I felt for them, I had to shield that energy from myself."
It's part of what inspired him to help people going through their brain tumour treatment. Yes, there are many negatives involved with brain tumours, he says, but they don't have to overshadow everything else that's good in life.
Prior to his diagnosis and surgery, Jedro found escape through the twin passions of culture and food.
His youtube channel, The Filipino Cdn, is not something you want to watch on an empty stomach. Jedro visits various Filipino restaurants around Vancouver, always with delicious results. He says he wants to eventually create his own travel food show, sampling Filipino food from around the world. Every place you travel, he says, the recipes take on various local qualities. No two dishes are the same.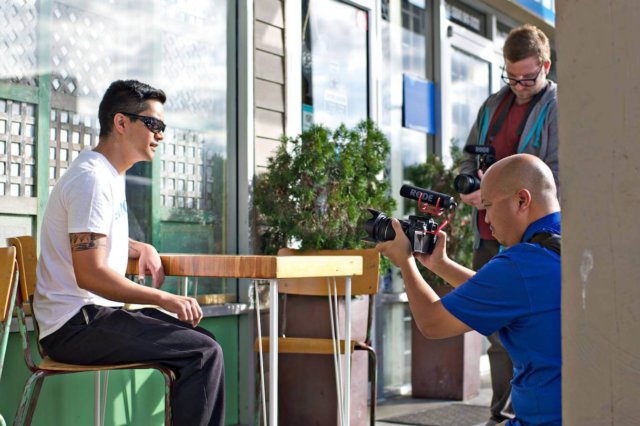 Making good food, he says, has its own life lessons.
"You make do with what you have, and you make it taste good."
For Jedro, what he had – at least professionally – was leaving a bad taste.
After his surgery, Jedro quit the corporate world and pursued his passion, opening up a DJ school in Burnaby, providing studio rooms, lessons and workshops to the DJ community. It provides a gathering place for creative people like himself. And it all came from taking a big risk.
"If there is something you want to go for, go for it now," he says. "Take those risks now – don't wait. Just do it."
Trying and failing, he says, is nothing compared to going through brain surgery.
"If I didn't go through with it, I'd probably still be miserable today," he says. "It makes me feel alive."
Eventually, he says, he wants to write a book about his cancer experience, and is using his social media accounts to post motivational articles, and lessons from his own journey. The big one – the one that encompasses all others – he says, is stop dreaming and start doing.
"Take your leap now," he says. "Don't wait for anything to change your mind on things – listen to yourself. Love yourself."
Brain Tumour Foundation of Canada is proud to have Jedro as one of our walk ambassadors. His courage and motivation exemplify the resilience of the brain tumour community, and we are incredibly thankful that he is lending his story to our national movement June 27.