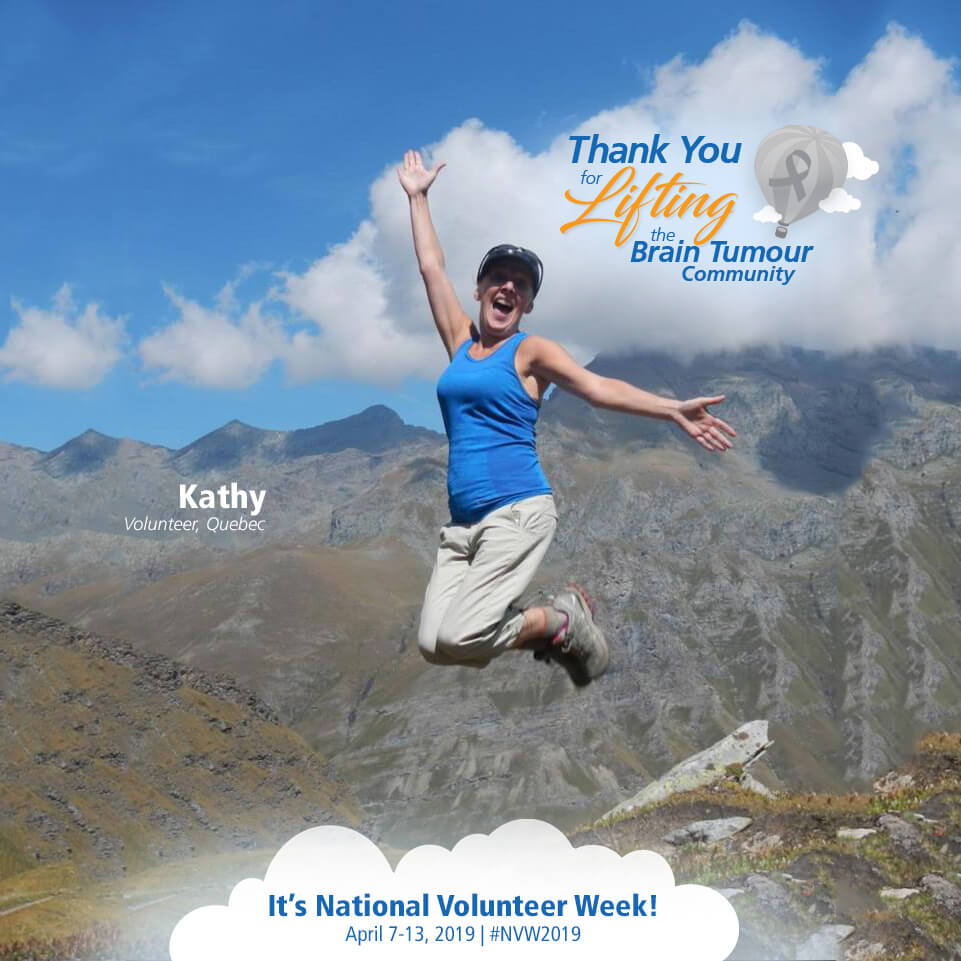 Kathy's Volunteer Profile
Being a part of the GOcervo/BrainWAVE team is very special to Kathy and something she wanted to share.
"I am proud and happy to be part of the beautiful GOcervo family as a volunteer for Brain Tumour Foundation of Canada. I help to organize activities and attend events with children and their families. Having been diagnosed with a brain tumour in 2011, I wanted to get involved in a cause that touched me. I saw an ad mentioning that Brain Tumour Foundation of Canada was looking for volunteers for the new GOcervo program and I was immediately interested in joining the group.
Since then, it's a love story that grows every day! I feel I receive much more than what I give! I participate in so many different tasks, from planning and preparing activities, attending meetings, sharing my story etc.
People often say that they will volunteer when they have time or when they are retired. I say take the time now, because we do not know what the future holds!"
---
This story was shared in April 2019 to celebrate National Volunteer Week.