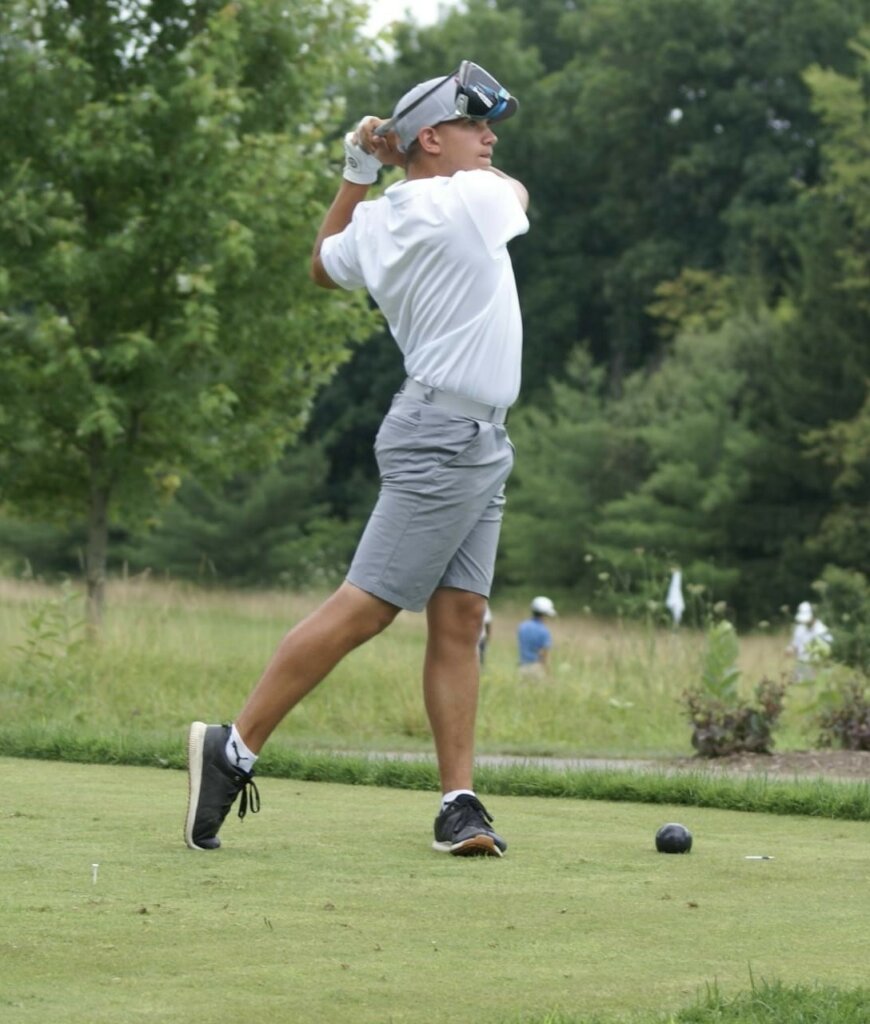 At 17 years old, Will Burleigh is looking towards the next chapter of his life. A Grade 12 student in Grimsby, Ont., Will has a passion for golf and aspires to play at the post-secondary level, focusing on Phys Ed or kinesiology in his studies.
"He has always been a very determined person," says Will's mom, Denise Burleigh. "Even when he was a baby, he wanted to do things on his own. He didn't want to ride in the stroller, he wanted to walk. He wanted to sit in the 'big boy chair' and not his highchair."
When Will was six, he won a merit award as a junior soccer player. His coach described him as a good listener who tries his best and comes ready to compete, Denise recalls.
"This competitive drive has been a huge reason why Will has had success, despite all his setbacks," says Denise.
Desperately seeking answers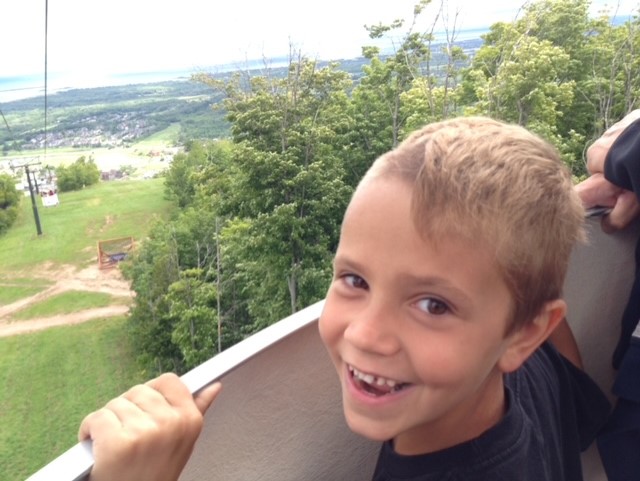 His first major setback came at age seven, when Will began experiencing frequent headaches. His parents took him to McMaster Children's Hospital, where doctors thought Will might be suffering from a sinus infection. They sent him home, only for the headaches to continue.
"A couple trips to the ER, a couple trips to his family doctor, several calls from the school that he wasn't feeling well," Denise says. "We were at McMaster one day, they sent us home again, and then 12 hours later, we were back. Will was vomiting and screaming in pain. That's when they did his first MRI."
Will's diagnosis
Will's MRI revealed a brain tumour. He was given steroids for the swelling it caused and morphine for pain. Two days later, Will underwent surgery.
"It was a scary time," Denise says. "He had several family and friends come to see him during those two days. Of course, we were trying to hide our emotions from him, so we'd be outside the room crying and then we'd go back in to see Will. I remember him asking, 'Why does everybody look so tired?' Which was a bit of comic relief, in the moment. But he was a trooper, for sure, through everything he had to endure."
Doctors thought they were able to remove all of Will's tumour, which was determined to be grade three rhabdoid meningioma.
During his follow-up MRI 10 weeks later, Will's family was told that the tumour had returned and was larger than it was before.
"The doctors told us Will needed a life-saving surgery right away and that they had to be very aggressive," Denise says.
Post-surgery progress
Because the tumour was on the right side of Will's brain, doctors warned that Will could face permanent damage to the left side.
"Right after surgery, he went for an MRI," says Denise, "and then we got to see him in the ICU. When he woke up, the first thing he did was reach for a drink with his left hand."
Denise wondered the time aloud, and Will was quick to respond.
"There was glass all around, and a digital clock in the hallway," she explains. "Will could see the time, but from his perspective, it was backwards and upside down. So, he looked at it, and he told me the time, or at least, what he thought it was. My husband and I started laughing and crying at the same time. We thought that was a good sign."
When Will first saw himself in the mirror post-surgery, his favourite action character came to mind.
"He said, 'I look like Rocky in the 10th round,'" Denise says.
Taking the good with the bad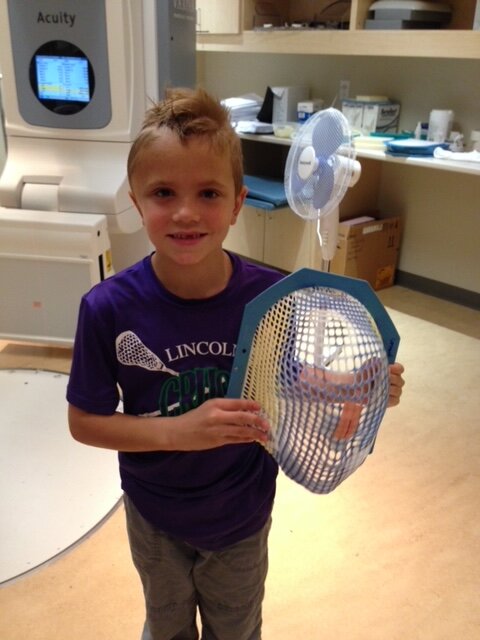 Will was scheduled for six weeks of radiation and chemotherapy following his surgery, though doctors delayed it 10 days so his incision could heal.
He remembers his hair falling out, and not having much of an appetite as he went through his treatments. He also suffered a ruptured eardrum during radiation and had a reaction to an antibiotic during his chemotherapy that caused joint swelling and hives that lasted weeks.
Despite these difficulties, Will's follow-up MRIs showed he was tumour-free. At first, he'd have MRIs every few months, then every six months, and now, every two years.
Will does see an endocrinologist every three months, however, due to effects from radiation.
"We noticed that he wasn't growing," Denise says, "so he had to get tested for growth hormone deficiency."
Doctors confirmed that Will's pituitary gland was damaged with radiation, so it wasn't producing growth hormones as it should. Because of this, he takes a growth hormone daily, via a needle he's able to administer himself.
His thyroid was also affected, so he takes thyroid medication to help his body adjust.
The more complicated after-effect has to do with his adrenal glands. The pituitary gland secretes a hormone that stimulates the adrenal glands to produce and release cortisol, known as the 'stress hormone.'
Cortisol gives the body a natural energy boost, fueling muscles to respond to a stressful or scary situation.
Will's body no longer produces cortisol as it should, so he supplements three times a day to help his body regulate. Should he ever have a severe injury, he'll need a special dose of cortisol for his body to recover.
"We did not realize that the long-term recovery was going to be as a result of the radiation treatment that he needed to save his life," says Denise.
As for how Will manages his medical needs while keeping busy with school and the sports he's since returned to, he says it's simply become his normal.
"I kind of got into a routine with it," Will says, "so I haven't really found it too difficult."
Getting back on track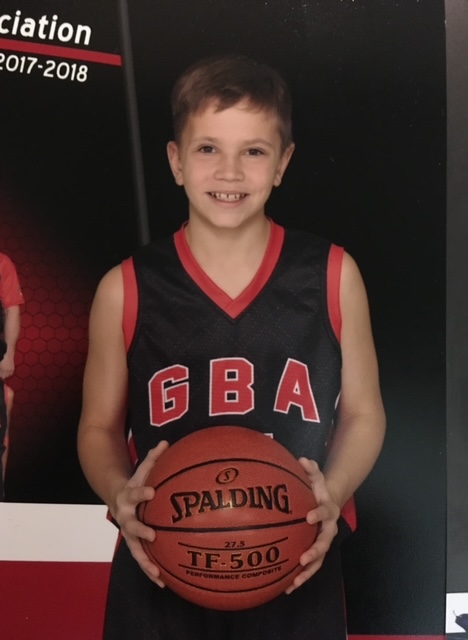 Participating in sports has been a big part of Will's healing process, Denise says, adding that he rejoined his basketball team in his first year of recovery. His coach would let him on the court in brief shifts, until Will felt strong enough to resume his regular play.
"He was so driven and said, 'I am not losing my season,'" says Denise.
His hard work paid off, on the court and in the classroom. Will's family hired a tutor to help him get back on track academically, and he graduated Grade 8 with honours and the Male Athlete of the Year award.
Now, Will helps to coach a U16 boys' basketball team and has turned his attention to golf.
"I started getting into it when I was 12," Will says. "That's when I started competing. I'm usually at the golf course four to five times a week."
He competed in Ontario's U19 provincial golf championship for the past two years, finishing in the top 60. He also made it to the Canadian Junior National Championship this year.
Giving back
His love of golf, and his desire to make a difference, sparked the idea to host a fundraising golf tournament.
Will and his family were participating in this year's Brain Tumour Walk as Team WillPower (raising more than $1,700 with their efforts!), when Will connected with Kyle Smith, a fellow participant, golfer, and brain tumour survivor. He asked Kyle if he'd be open to taking part in a golf fundraiser to raise money for Brain Tumour Foundation of Canada, and Kyle was all in.
Will, along with his family and Kyle, organized a nine-hole tournament with 40 tee times at Sawmill Golf Course, Will's and Kyle's home course.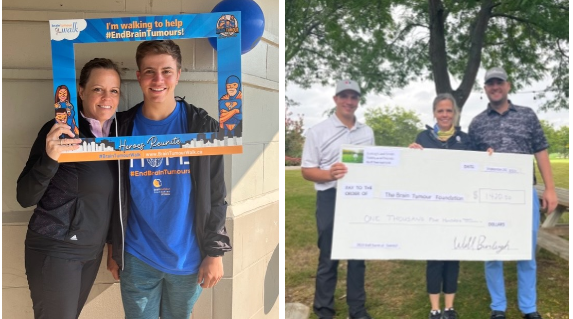 "We filled it up," Will says, "and we could have done at least double because there were so many people interested."
Will wrote a letter to local businesses asking for prize donations, and many were happy to oblige. He also received prize donations from TaylorMade, a major golf equipment company.
The golf tournament was a success, raising $1,420 for Brain Tumour Foundation of Canada.
"It feels good to do something good, that also means something to us," says Denise. "It was a lot of fun, too, and nice to come together with family and friends for a common cause."
It's not the first time Will or his family has participated in a fundraising event, having joined the Rankin Cancer Run in Niagara for the past several years. When Will was asked to be an inspirational speaker at the event, he quoted none other than Rocky Balboa.
"It's not the size of the dog in the fight," Will recited, "it's the size of the fight in the dog."
Finding a new perspective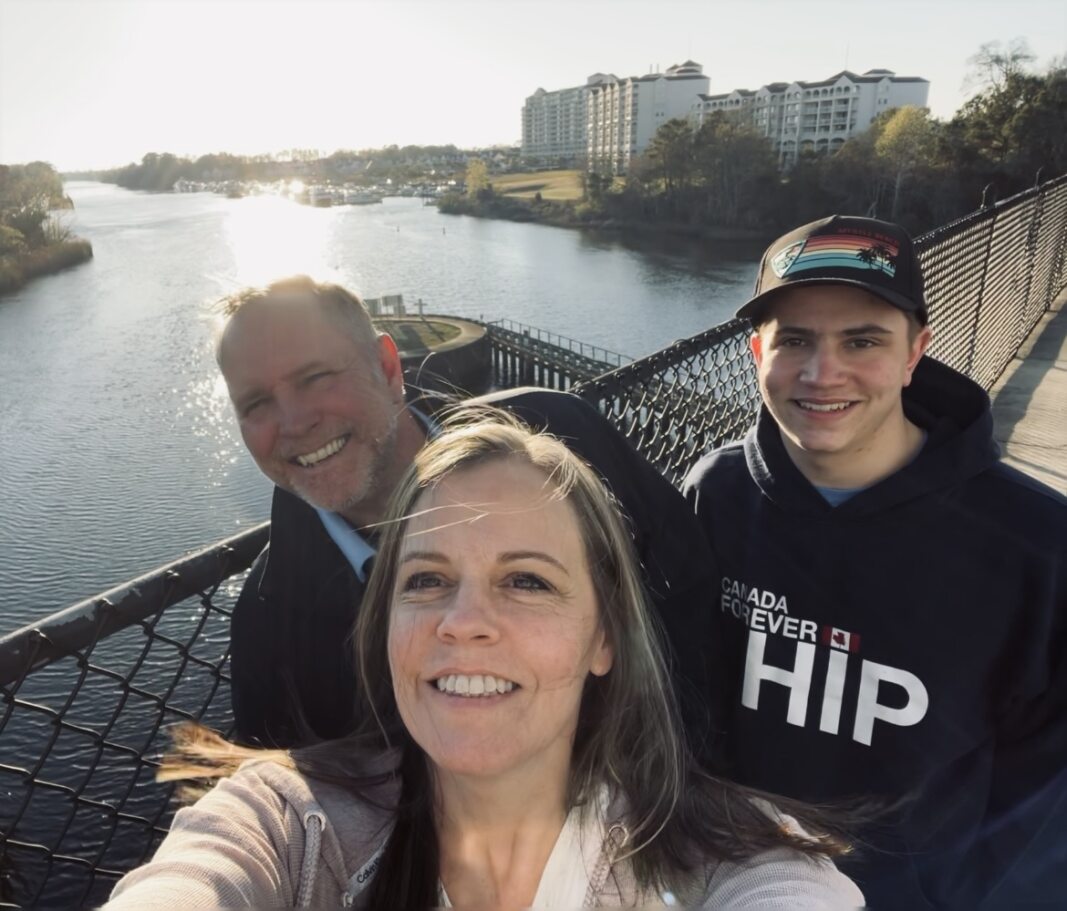 When Denise reflects on the fight Will has endured, her thoughts turn to the incredible strength he's displayed and the support of their family—which also includes Will's dad, George, and older siblings, Jordan, Evan and Rachel.
"We know what we've been through as a family and we know what Will's been through," Denise says, "but every once in awhile, when we talk about it—like now—and we say it out loud, it just makes me realize how strong he is. And I'm really proud of him."
She expresses her gratitude for the friends, family and medical team at McMaster Children's Hospital that supported Will, and his loved ones, through the hardest times of their lives. She also wants other families to know there is hope in the face of adversity.
"You never know what the future holds," Denise says. "Getting a diagnosis of a cancerous brain tumour was devastating. It changed our lives and our perspective, for sure. It's difficult to be optimistic at times, but sometimes things work out well and there is always something to be grateful for."