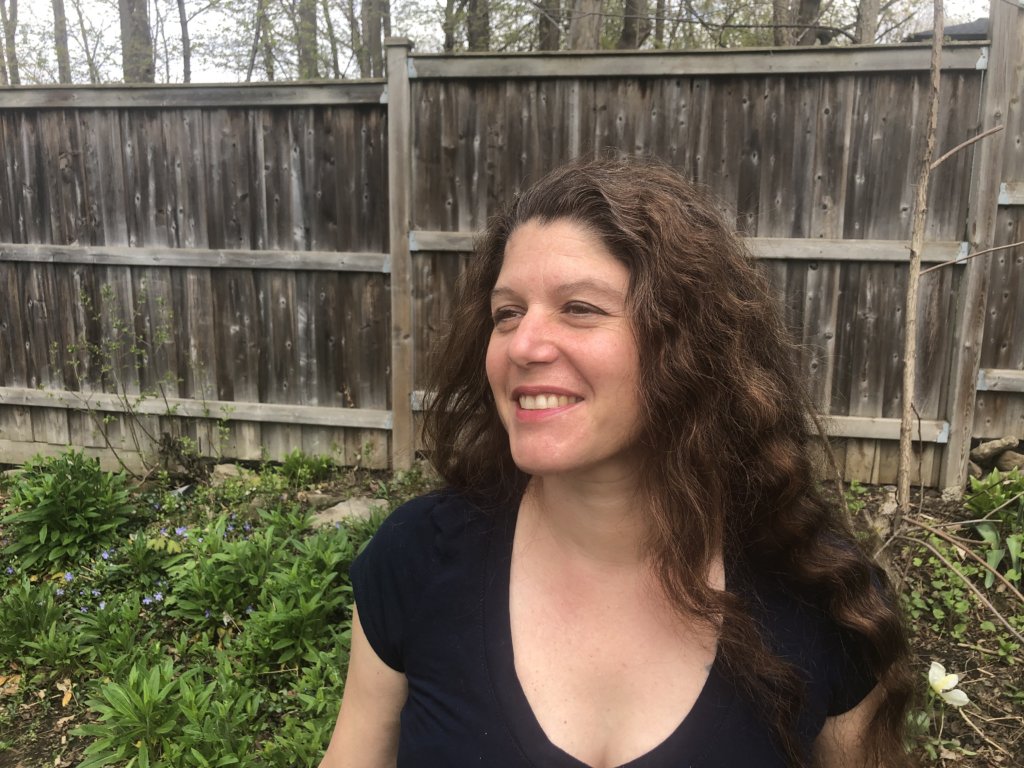 Overcoming Anxiety – Anne's Story
A caregiver's journey can be fraught with anxiousness and doubt…
Especially when it's a young child diagnosed with a brain tumour. However, despite the doubts, despite the obstacles, they are able to find their inner strength and rise to the occasion.
Such is the case with Anne Schwab, Brain Tumour Foundation of Canada's Montreal ambassador for the 2020 national Virtual Brain Tumour Walk.
Anne's son, Léandre, was diagnosed with a brain tumour in 2018 after complaining about headaches and symptoms similar to stomach flu. Their pediatrician opted on the side of caution and ordered an MRI for Léandre. When they discovered a medulla blastoma, it was a big shock.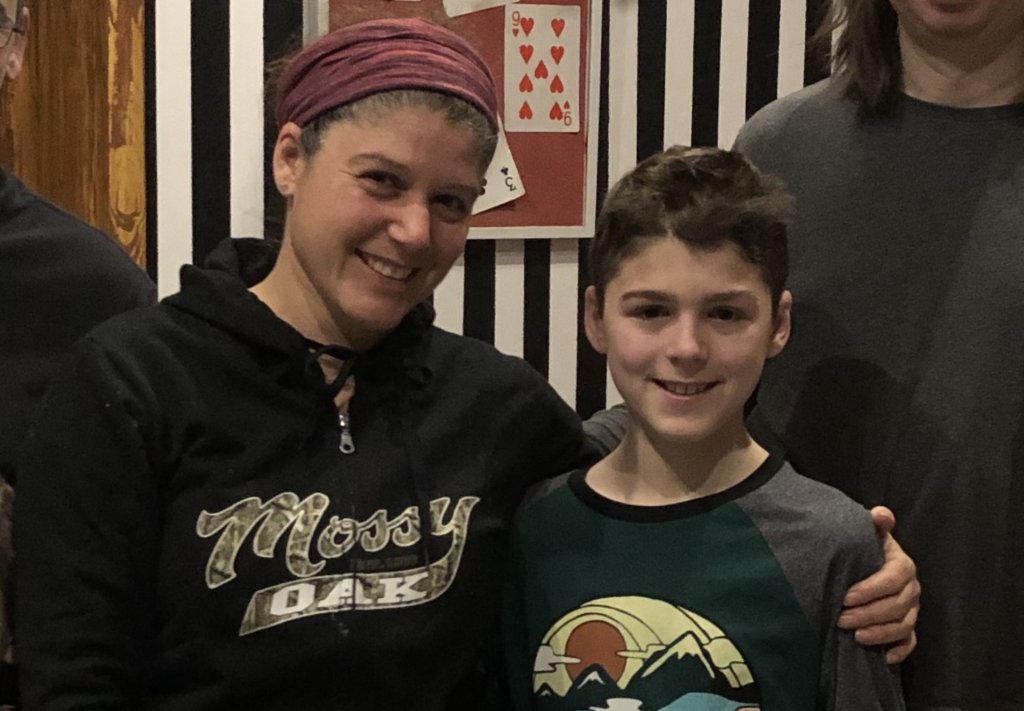 Coping with your child's diagnosis, means you have to know your personality, Anne says. Both Anne and her husband Denis come from a science and research background, and she said it was hard for her not to go full-blown into research on facts, figures and statistics.
Her husband, Denis, dealt with talking to the doctors, and researched Léandre's condition.
"Basically I didn't read anything," she said. "Just the information I needed, but no more than that.
You have to trust your oncologist."
Three days after diagnosis, Léandre was in surgery, where his tumour was removed.
Still, managing negative thoughts and feelings took some work at first. Like many caregivers, her initial reaction was one of helplessness. Her anxiety spiked when, after a 10-hour surgery the neurosurgeon told them Léandre's tumour was cancerous.
In the moment, Anne said she thought she couldn't handle it.
But she did.
After surgery, Anne leapt into 'survival mode', doing everything to make sure Léandre was okay. Being thrust into a brain tumour caregiver role was like a crash course, she says, which helped her deal with her anxiety head-on.
"You have to help your kids. You can't be freaking out," Anne says. "What was important was taking care of my mental state enough that I could be there for my kid – making sure that I'm stable enough that I'm there with him and not have him freak out."
There are times when being a parent and being a caregiver seem to be at odds with each other. Siblings can feel jealous, scared and frustrated, so it was important to Anne that Léandre's younger brother was included every step of the way.
Her husband was able to take leave from work, so when they had an opportunity to head to Boston for proton radiotherapy the entire family went.
"We made it kind of like a little vacation," Anne says. "It's probably the best thing we could have done."
They stayed in a place called Christopher's Haven, which provides apartments close to the hospital for sick children and their families. It was there that Anne said she learned to make the best of everything.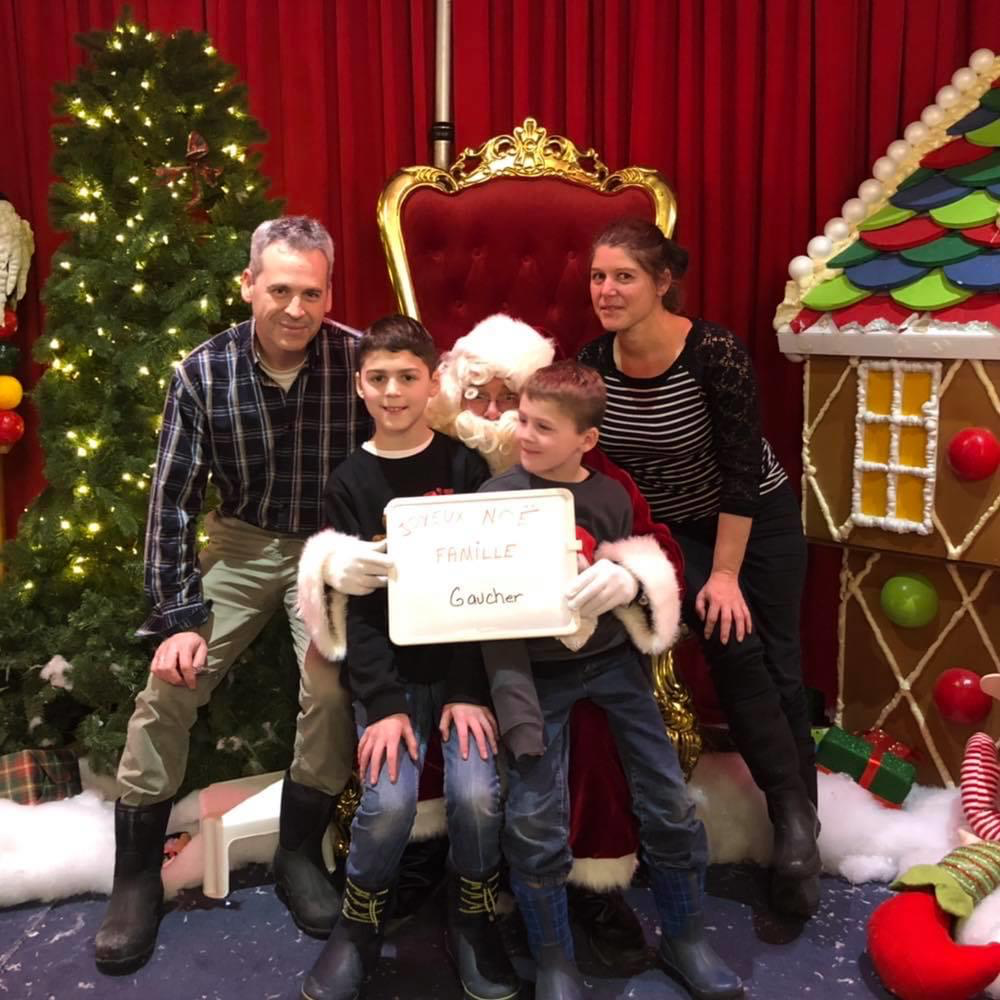 She spent those six weeks in Boston looking at every possible activity they could do with the kids, and people were happy to open their doors to them at no cost, including museums, the symphony and the zoo.
Life, Anne says, was taken up entirely by Léandre's treatment and everything surrounding it.
Returning to Canada was hard at first.
In Boston, they were among other families going through the same adjustments, and were able to relate on a level that is just not possible with people who don't have a child with a brain tumour.
They attended camps and programs that were designed to help children feel like more than just 'the sick kid.'
When that all stopped, it was isolating. The closeness they had with the families, medical staff and volunteers had changed. However, Anne was determined to give Léandre every opportunity at normalcy. Whereas in Boston they were given so many opportunities through organizations themselves, in Canada, she said she had to search out supports.
"I went online and googled any possible resource I could find and signed up everywhere," she said. "That's how I found out about Brain Tumour Foundation of Canada."
Léandre had a shining moment, thanks to one of Anne's connections at the Montreal Symphony. Léandre – an accomplished violinist even at his young age – was invited to play at one of their concerts as an honourary member.
On Mother's Day 2019, the family went to see the orchestra. At the end of the performance, the conductor had Léandre take a bow with the cast, and he received a standing ovation.
"We were all crying. We didn't know that was going to happen," Anne said. "That was a real highlight."
In 2019, Léandre took part in Brain Tumour Foundation of Canada's Montreal walk event. It was a big boost to his spirits. He completed the entire walk, taking plenty of breaks along the way as needed.
Anne also decided to get involved in fundraising herself, including a Swim-a-thon while Léandre was in treatment, and A Concert For Kids With Cancer to benefit Sarah's Fund for Cedars.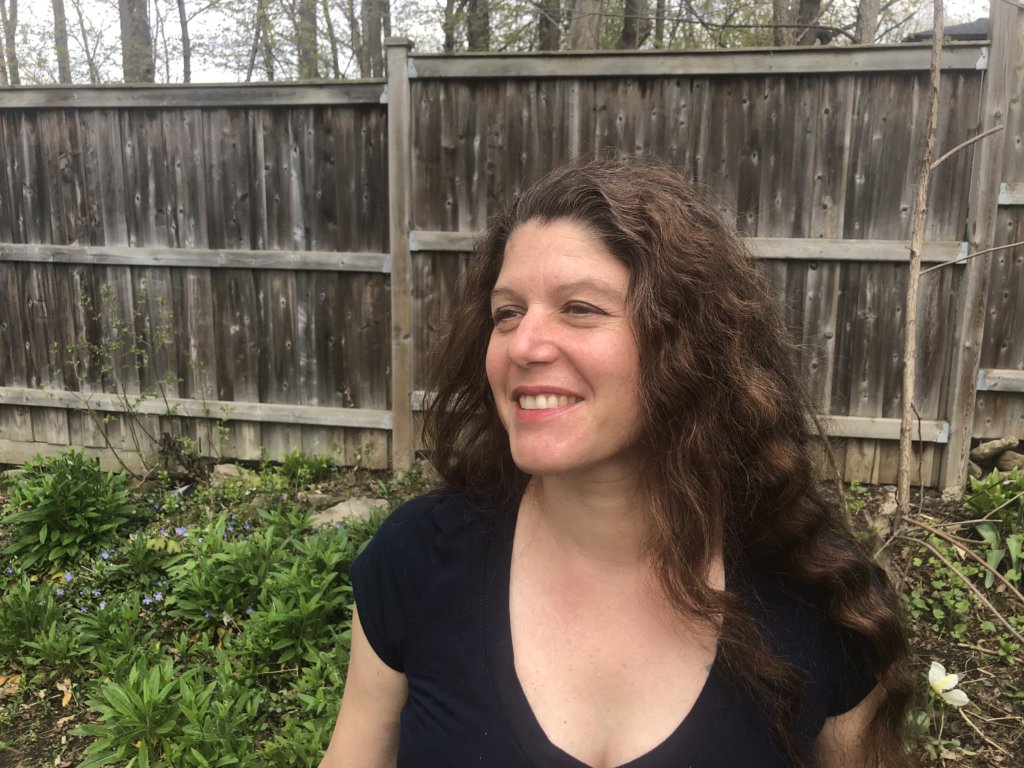 Of course, it was only fitting for the young musician to take the stage at the concert. Watching her son prepare for the concert, she could see the positive impact his music was having on his recovery.
"We always knew he loved to play and worked very hard, but it's something different when your kid is practicing in the hospital when he's getting chemo," she said.
But when the bows are taken, treatments done, and all is said and done, what then?
One of the hardest times for Anne as a caregiver was the end of treatment – the hanging question of "What now?"
Life, she said, gradually goes back to normal at first, she said. But 'normal' can be stressful being away from the support systems in the hospitals they were used to.
For other parents going through a similar situation, Anne has some great advice.
"Don't give in to the fear," she said. "Just go day by day. There will always be another day after today.
Make the best of what's in front of you and then even if today is bad, tomorrow will be another one."
Brain Tumour Foundation of Canada is proud to have Anne as one of its national Virtual Brain Tumour Walk ambassadors. Her story of overcoming self-doubt as a caregiver is one which speaks to both her own strength and the strength of all parents of children with brain tumours.
For more information on the Virtual Brain Tumour Walk, visit www.braintumourwalk.ca.