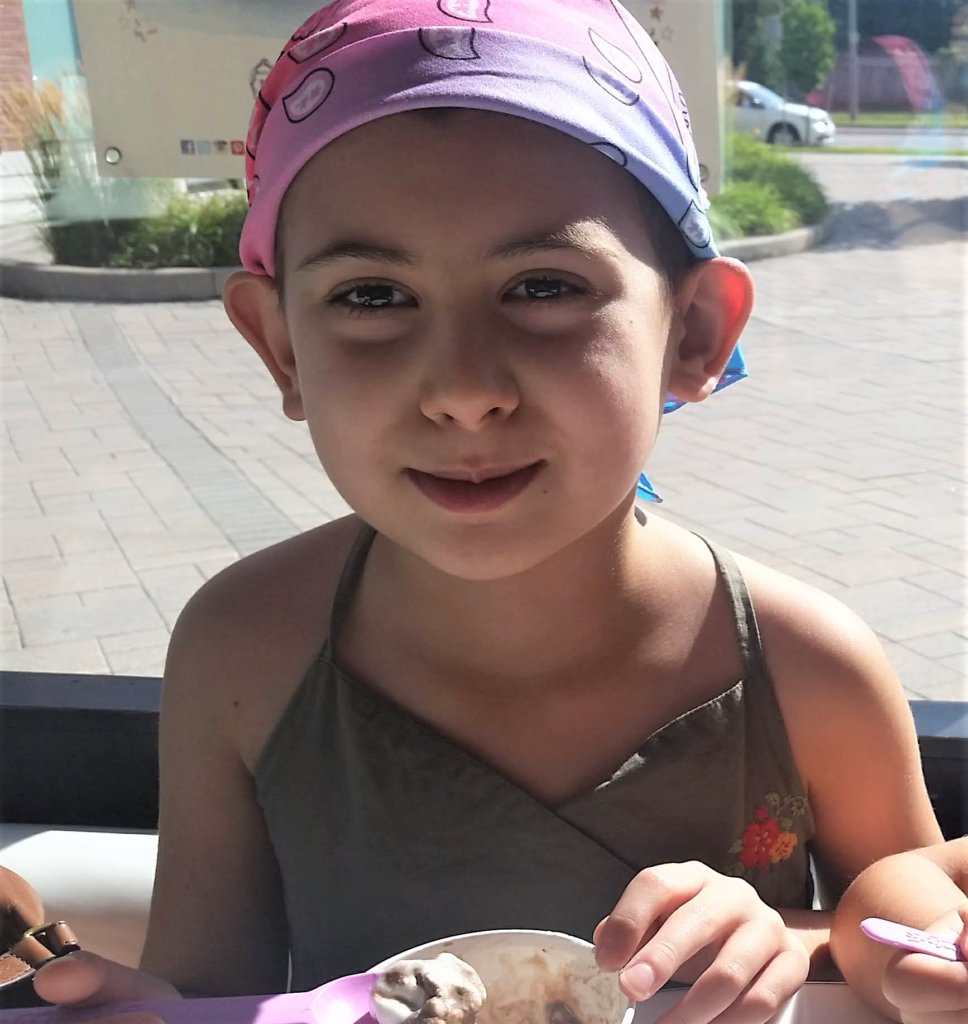 A Child's Strength – Emme's Story
Sometimes the youngest among us can possess the strength of giants. Emme is a perfect example. Diagnosed with a brain tumour in 2019 at age 7, Emme embodies the spirit of 'never give up'. Her mother, Michelle, has told her story for us, and together they make fantastic ambassadors for the 2020 national Virtual Brain Tumour Walk.
Prior to the summer of 2019, Emme was the epitome of a 7-year old girl – free spirited, athletic, and a bundle of energy.
On July 6, Emme woke up complaining of an extremely painful headache and within 30 minutes she was unconscious. After the ambulance rushed her to the hospital, we found out she was suffering from a severe brain hemorrhage.
At the time we didn't even know what caused the hemorrhage, but what we did know was that Emme was fighting for her life. We had to be transported to a local children's hospital and upon arriving Emme was rushed into emergency surgery to stop the hemorrhage. When she was in the clear from the immediate danger of the hemorrhage an MRI was done to find the cause of the bleed and determine next steps. That's when we heard the news "the hemorrhage was caused by a brain tumour."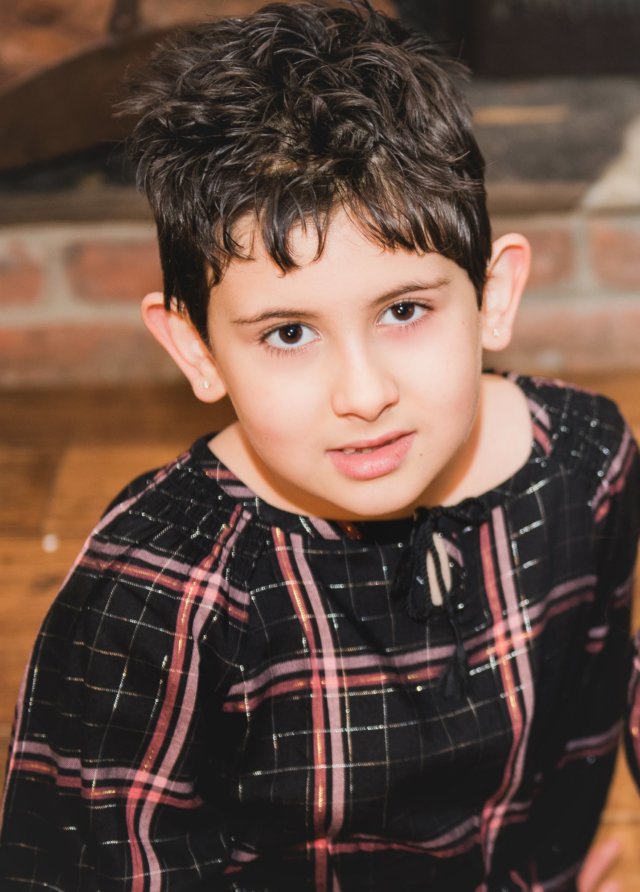 The moment you hear those words everything around you stops. When the immediate shock passes, your mind is flooded with so many questions and possibilities. Before that moment she never displayed any sign of something being wrong – not a headache or vision problems.
Within 19 days of the diagnosis, Emme had an 8-hour surgery to remove most of her tumour. Due to the tumour's location the surgeons could not remove it entirely without the risk of causing massive side effects. Fortunately, they successfully removed 90 per cent of her tumour.
The biopsy could not give us a 100 per cent accurate diagnosis on the specific type of tumour since the sample had so much blood in it from the hemorrhage.  The diagnosis Emme received was that she has a tumour called JPA.
After six weeks in the ICU and five surgeries, we finally got to go home and Emme could start her long recovery. The hemorrhage caused many side effects that would require therapy to help her heal and recover.  There was damage to Emme's short-term memory, so we had to work hard every day to find ways for her to remember what happened earlier in the day.
The surgery to remove her tumour caused extreme sensitivity to noise. A car door slamming, walking through a mall food court, items dropping on a floor – they were hard for her to endure. Before we went anywhere, we had to think about the things she could encounter.
Our days also consisted of measuring all of her fluid intake and output, and physio treatments to help build up her strength and endurance to be to walk independently again.
Through all of this Emme truly showcased her strength and courage, and she was improving every day.
She went to physiotherapy with a smile and was always willing to try something to make her stronger. Her tumour was also stable for the moment so instead of proceeding with treatment, she was put on "watch and wait" mode.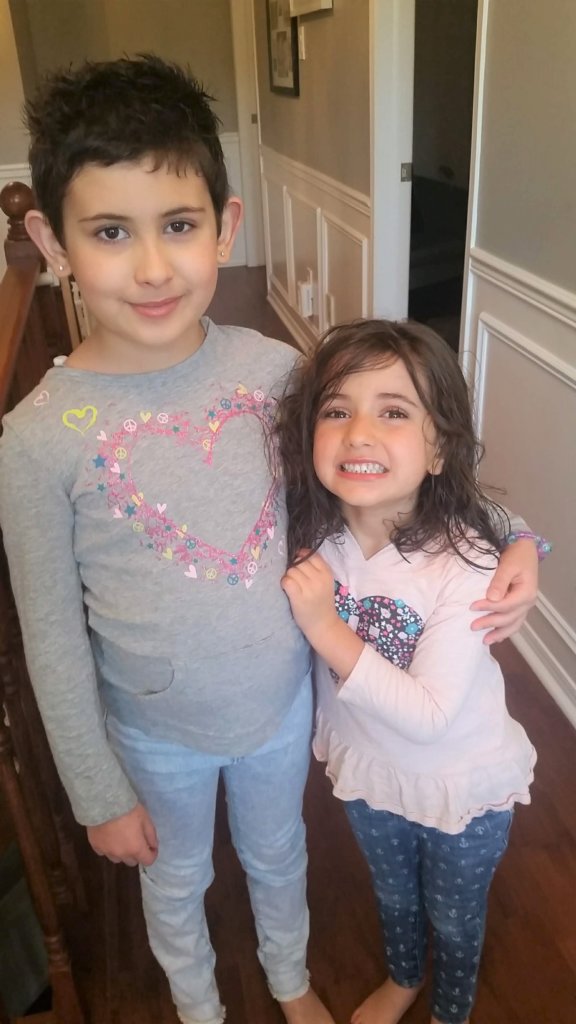 In October, after her three-month MRI, we got the unwelcome news that her tumour had started to grow again. Treatment needed to start immediately. Emme was now facing weekly chemo treatments for the next 70 weeks. The next two weeks were being used to prepare Emme to face her fear of needles. With the help of the hospital's child life specialists and regular talks, we were as prepared as we thought we could be for her treatments.
We were wrong.
For the first 10 weeks, treatment day was pure anguish! Everything we did to prepare her for this went straight out the window. She was having anxiety attacks before every finger poke or access of her port.
Fast-forward and Emme is now in her 25th week of treatment and is a whole new person, both at home and on treatment days. She is back to being an adventurous, free spirted 7-year old!
Emme is able to endure a regular school schedule, most sounds are now no longer an issue and her balance/strength are where they are supposed to be. Treatment days are now filled with smiles and laughter, not tears or fear.
However, the most remarkable thing about Emme, is that after all the hurdles she has had to face this year she has never asked 'Why Me?'.
During all of this we were fortunate to have the endless support of family and friends, and we learned that we live in an amazing, caring community. Part of that community was the Brain Tumour Foundation of Canada. They helped us to understand more about the disease through webinars and how to be better caregivers; but most importantly, they allowed us to meet others going through a similar journey – reminding us that we are not alone.
Emme's fight is far from being over, but she has taken the perspective that this is just a small part of journey in life. The courage and strength, she has had through all of this is nothing short of remarkable, but now she wants to help other kids get through the struggles of this diagnosis.
To all the brain tumour warriors out there – You got this!
(Emme and her team, Emme Strong, will be taking part in the Virtual Brain Tumour Walk June 27. You can support team Emme Strong here.)