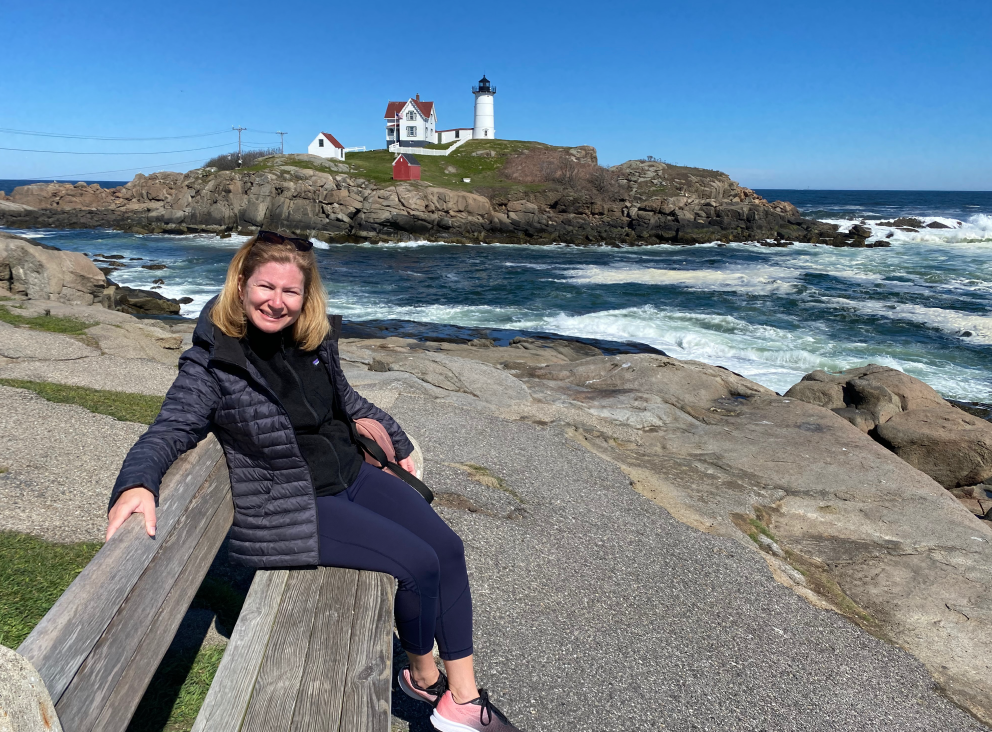 How I Ended My Toxic Relationship with a Meningioma!
I received a diagnosis of a brain tumour in August 2021. It was determined that the tumor was a meningioma, a type of tumor that develops in the meninges, the membranes that surround the brain. A meningioma is usually non-malignant but can grow over time.
I had been experiencing troubling symptoms for several months, such as headaches and dizziness, but they were attributed to overwork and perimenopause.
Tumor Coincidence
My father was diagnosed with a glioblastoma multiforme (GBM) in July 2010 and passed away three months later at the age of 67. Despite being in great shape, his condition declined rapidly as he underwent radiation and chemotherapy. GBM is malignant and is a difficult-to-treat form of brain cancer.
Since brain tumors are not hereditary, I estimated the probability of having such a diagnosis to be very low. I was eating healthy foods, exercising daily, my sleep patterns were regular, and I was visiting my family doctor annually for blood tests and other routine exams. These tests always showed nothing out of the ordinary.
On August 27, 2021, I decided to go to the emergency ward of a hospital located in the Montreal area. By then, my troubling symptoms were more frequent. The doctors at the hospital suggested that I pass a CT scan. Later that night, the diagnosis came back and hit me like a ton of brick: I had a 2.3 cm brain tumor at the base of the frontal lobe! I was in shock. I couldn't believe this was happening to me!
The meetings that followed with the medical staff allowed me to better understand my diagnosis and the different treatment options available to me. I was told that the meningioma was very slow growing, probably non-malignant and needed to be monitored periodically. This type of tumor was therefore very different from the GBM that had taken my father's life 11 years earlier.
A Toxic Relationship
The relationship I had with my meningioma was unhealthy. The sadness, negative emotions and anxiety I was experiencing following my diagnosis led me to believe that I had to make difficult choices to improve both my physical and mental condition. I had identified the cause of my ailments and now I had to find a cure.
I then contacted the Brain Tumor Foundation of Canada and obtained a list of available resources. I also did some research and spoke with other people who had been diagnosed with meningiomas. Several of these people suggested that I get in contact with a neurosurgeon specializing in skull base surgeries. This is exactly what I did.
On March 17, 2022, I underwent a nine-hour long bi-frontal craniotomy at the Jewish General Hospital in Montreal. Thanks to the outstanding talent of the neurosurgeon, my meningioma was removed. I had always been afraid of hospitals and surgeries, but I found
the strength and the courage to go through the surgery. I had amazing support from my husband, my mother and my friends. I also had great trust in my neurosurgeon.
A friend who also had brain surgery shared her mantra with me. It is from Michael Rosen:
« We're going on a Bear Hunt »
"Can't go over it,
Can't go under it,
Can't go around it,
Got to go through it."
This is the personal mantra I repeated myself several times to create a state of relaxation, a tranquil mind and to develop my confidence in order to prepare for the surgery and thus end the toxic relationship with my meningioma.
Recovery and Life Enjoyment
I consider myself extremely lucky to have come out of this experience without sequalae and to be able to resume a normal life. This ordeal made me realize how fragile life is and that everything can change when you least expect it.
I now feel liberated and free. This ordeal made me grow, gave me more strength and led me to enjoy the simple things in life.
Sophie Lyne Zaretto
Ile-des-Soeurs, Québec