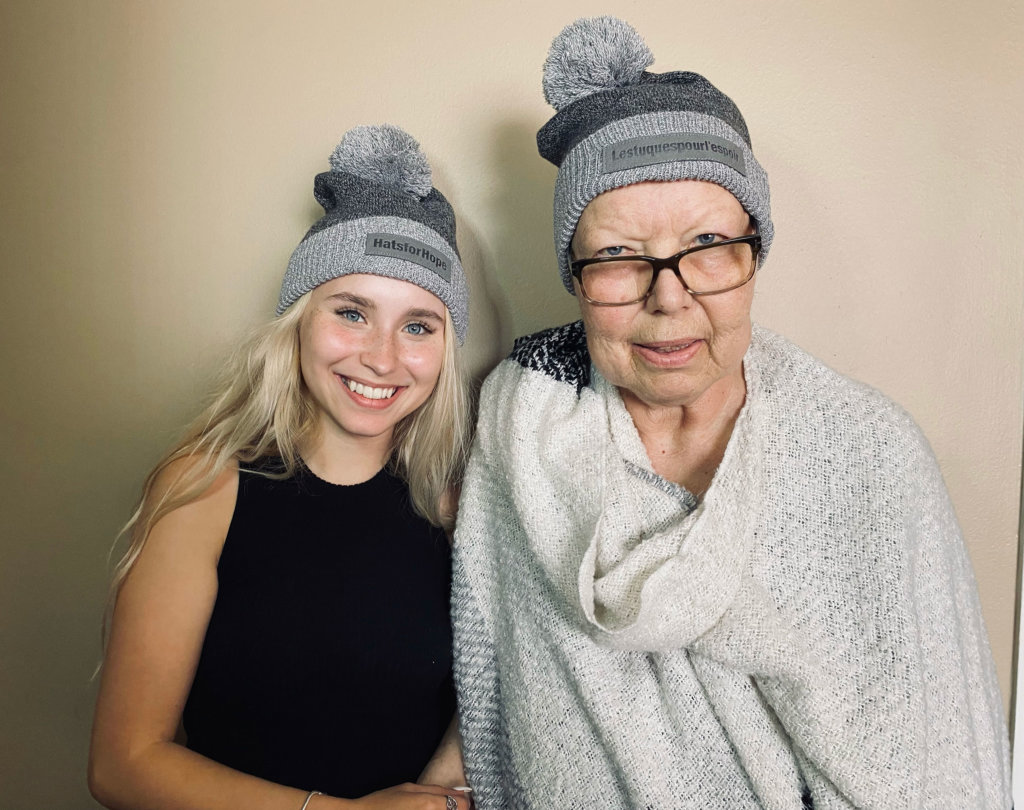 Vivian Hicks and her Warrior Nana
Vivian Hicks is the first Canadian to win a golden ticket on American Idol, contestant on CTV's The Launch, and a massive TikTok star with a huge presence on social media. It's hard to believe that this rising star is still only 17 years old.  
Vivian first pulled on a toque in October 2019 in support of Brain Cancer Awareness Day and our annual #HatsForHope campaign as her boyfriend's Mom had been affected by a brain tumour. Vivian continued to support the campaign in 2020. She never thought it would affect her own family.  
Early in 2021 Vivian and her family noticed some changes affecting Maarit, Vivian's grandmother. They had a rare argument, she stopped baking cookies, she had trouble going to the bathroom. In April, she was taken to the Emergency Room when she could no longer see. Vivian's Mom explained: "She went from being forgetful to not being able to see very quickly".
Because of Covid-19, Maarit was sent home from the hospital. There were tests. Waiting. More tests. A CT scan, an MRI and finally, on May 6, 2021, the news that shook the family. A text from the hospital. "I have stage 4 brain cancer".  
Nana Maarit is already a stage 4 breast cancer survivor. She ran the bell to signify the end of her treatment in April 2019. To honour her, Vivian sang the song "Warrior" by Demi Lovato: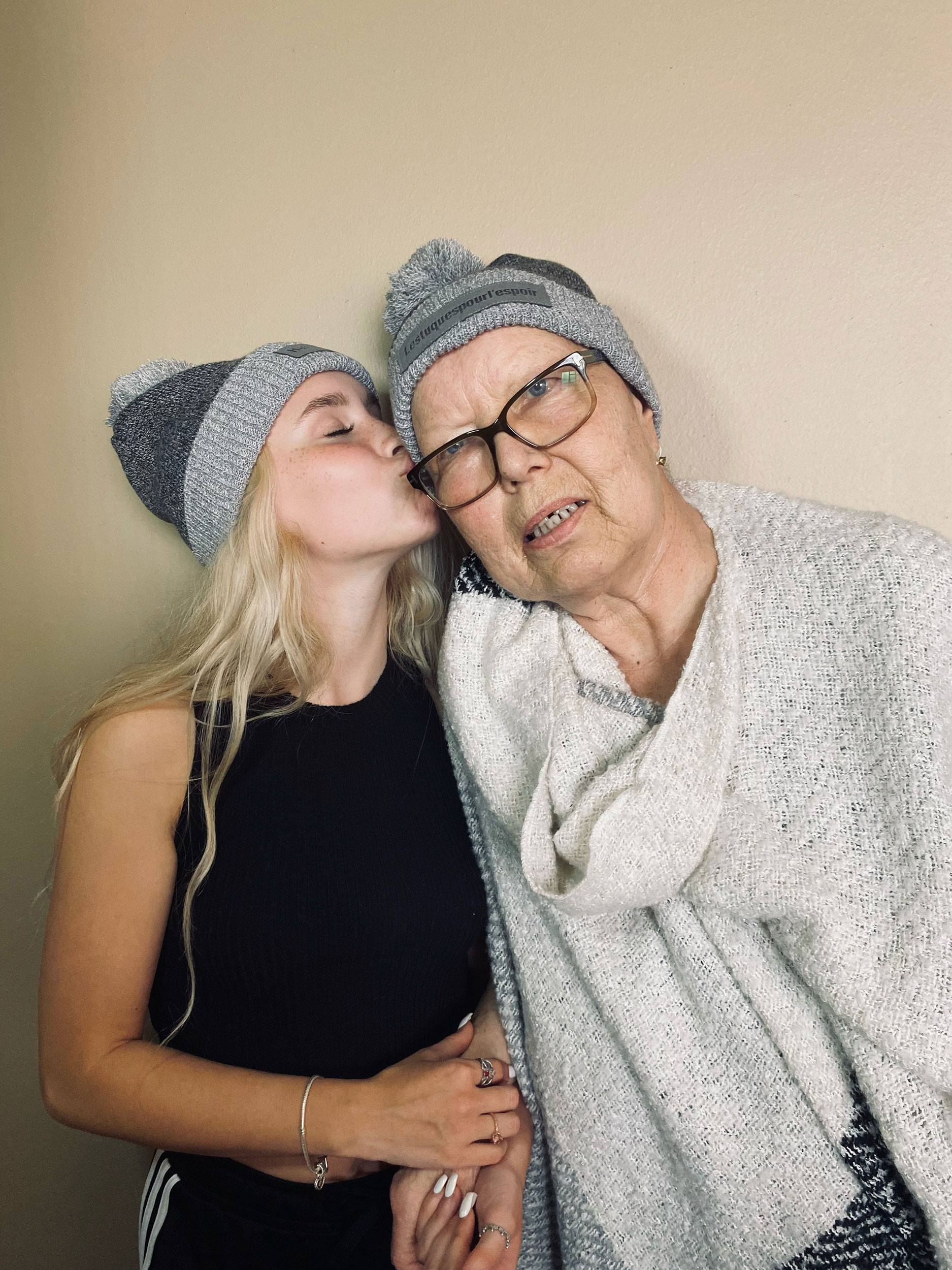 Now I'm a warrior
Now I've got thicker skin
I'm a warrior
I'm stronger than I've ever been
After beating breast cancer, and before the pandemic, they had been making plans to travel as Maarit's life motto is "Travel as much as you can, explore the world. The brain cancer diagnosis put those plans on pause.
"My Nana is determined. She's a fighter. She's still cracking jokes, being naturally beautiful and funny. Although she's losing her vision and hearing because of this, she's never lost her love or passion. She knows she's surrounded by love. And that's the best feeling anyone could ever ask for."
Vivian's grandmother has 11 tumours in her brain, a tumour in both lungs, her spine, as well as her hip. She's been through 5 rounds of radiation and 8 rounds of chemotherapy. Maarit wears one of her granddaughter's Hats For Hope toque to her treatments and is often asked where others can get such a hat!
The treatments are working. Maarit still makes everyone laugh, including all the nurses that come to the house where she is under palliative care. Vivian's Mom told us about her parents "They are from that generation where it's hard for them to accept help but they are taking it day by day".
Vivian has kindly agreed to be the ambassador for the 2021 Hats for Hope campaign in honour of her grandmother. "My Nana wants people to know her story. Look for the signs early on and be prepared. Know that there's light at the end of the tunnel and to never give up. Brain Tumour Foundation of Canada is always there with support."
Everyone at Brain Tumour Foundation of Canada is sending so much positive energy to Maarit. We are grateful to Vivian for your continued support of Hats for Hope, for supporting your Nana and everyone affected by a brain tumour.  
To learn more about Hats for Hope and how you can purchase, pass, and post on October 24, 2021, Brain Cancer Awareness Day, or throughout International Brain Tumour Awareness Week, Saturday October 30 – November 6, 2021, please visit www.hatsforhope.ca.
A message from Vivian:
It's never easy to say goodbye. My precious Nana passed on September 22, 2021, the first day of fall. She fought the hardest battle. Fly high 1950-2021🕊. Thank you for all your support these past 4 months.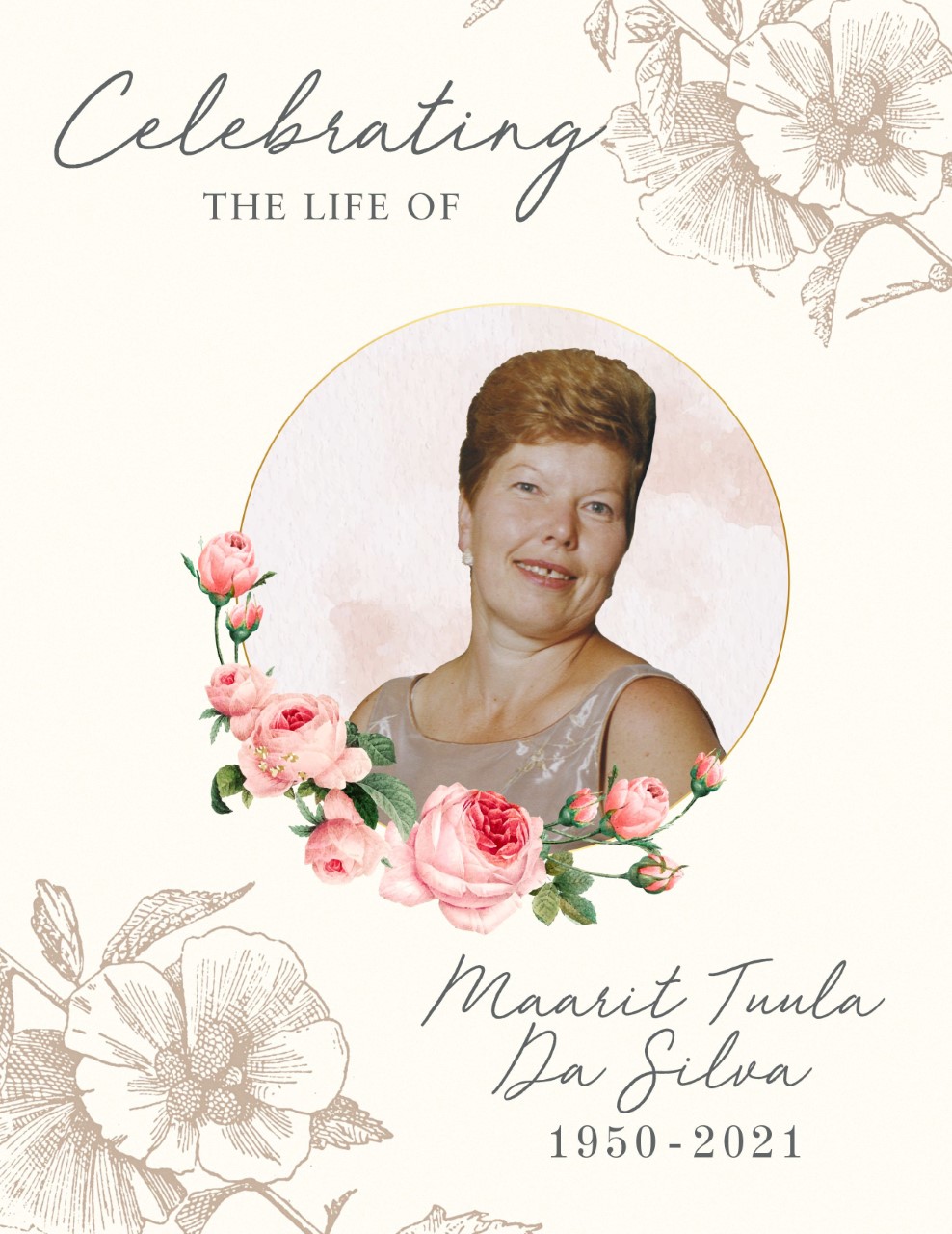 My Nana said she wasn't going to see the leaves fall. I'll never forget, it was pouring rain when we rushed to her condo that morning. She gained her wings at 5:02am on Wednesday September 22, 2021, in the arms of her family at home. The celebration of her life was Sunday September 26, 2021. It was an absolute beautiful tribute to her life! Music, pictures, stories, laughter, and so much love was in that room.
I really never knew how much love I had for my Nana until I woke up the next day. My body felt so empty. I will miss her feeding me when I walk through the door, her texts everyday, supporting my music, and being my biggest fan. I will miss my Nana dropping me off in the car and blowing me kisses as she leaves, when I blow kisses back, she grabs them and places her hand on her heart.
I will have to carry on, as hard as it is.
Goodbye Nana, you are no longer in pain.
Fly high.
Love you always, Vivian