2020 Health Care Professional Award – Dr. Arjun Sahgal of Toronto, ON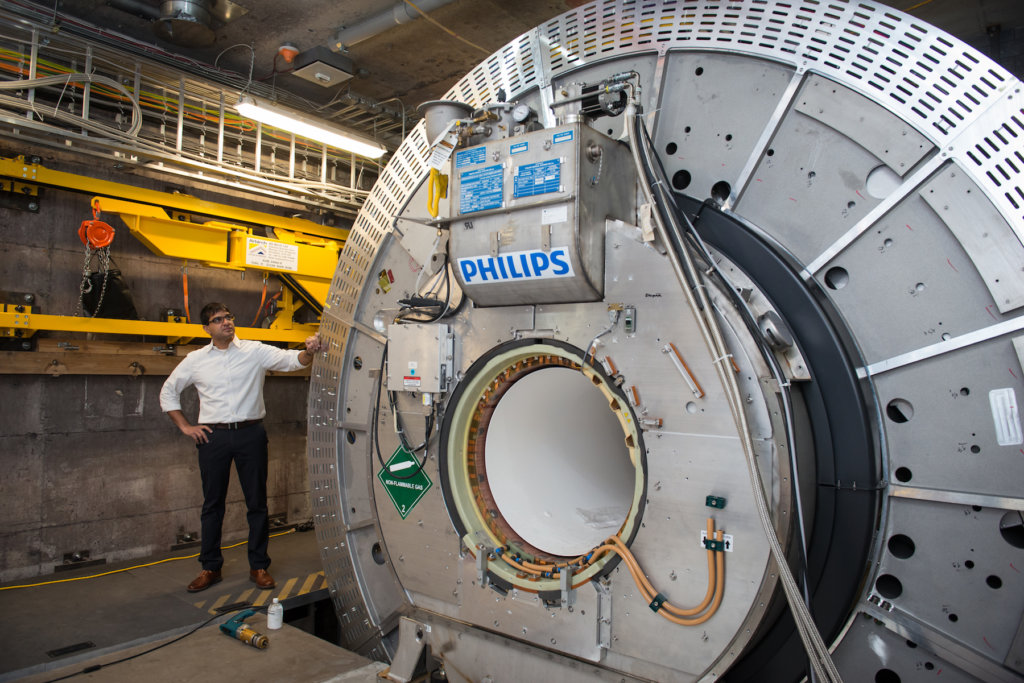 Dr. Arjun Sahgal has been involved with Brain Tumour Foundation of Canada for more than 10 years. He is a source of comfort for those diagnosed with brain tumours and their loved ones, and a credit to the values of Brain Tumour Foundation of Canada.
Dr. Sahgal is the recipient of Brain Tumour Foundation of Canada's very first Health Care Professional Award, and it could not have gone to a more deserving nominee.  
Dr. Sahgal has edited our handbooks, spoken at our events, and encouraged other health care professionals to get involved with the organization. As a radiation oncologist, his accomplishments are many. Dr. Sahgal's contributions to treatment, research, and furthering science will affect generations.
Ground-breaking treatment
As Director of the MR-linac program and Deputy Chief of Radiation Oncology at Sunnybrook's Odette Cancer Centre, Dr. Sahgal is on the forefront of radiology treatment. Sunnybrook is the only centre in Canada with an MR-linac machine, and Dr. Sahgal helped make that happen, even witnessing its installation in July, 2017.
He has been a great source of information to Brain Tumour Foundation of Canada, providing materials for videos, taking part in our community call-in program and keeping the organization abreast of developments related to COVID-19.
Care and compassion
Dr. Sahgal positively reinforces the values of Brain Tumour Foundation of Canada with enthusiasm. He actively encourages his peers to connect with us and responds to questions and requests in a timely manner.
He always makes time to answer peoples' questions and concerns – no matter where in the world he happens to be. And while it may seem small next to his list of accomplishments, he cares about people.
Arjun will be accepting his award virtually this year, as COVID-19 restrictions have moved the volunteer celebration online. The ceremony airs on www.braintumour.ca, Facebook live, and youtube on Friday, November 20 at 7 p.m. EST.
The Health Care Professional Award was created in 2020 to recognize an individual in the healthcare field that has shown exemplary and compassionate care to the brain tumour community. As an organization, we rely on healthcare professionals to help guide our supports, reach those who are in need, and collaborate on important resources and programs.