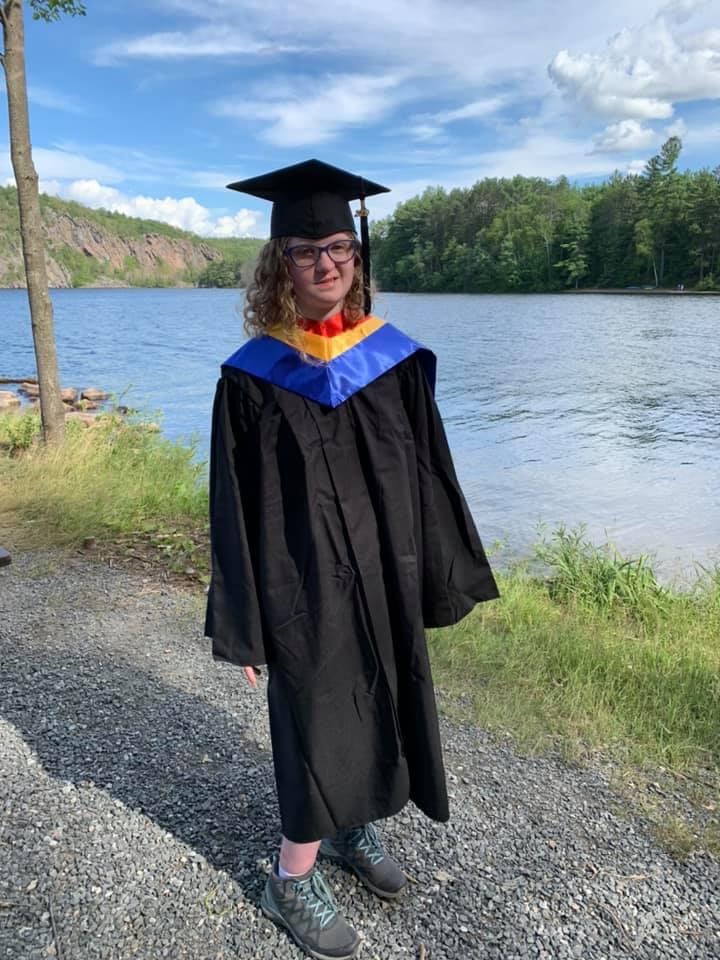 2020 Youth Education Award Recipient
Carolyn Cowan (Toronto, ON)
Pursuing degree in Early Childhood Education at George Brown College
Diagnosed with a Pilocytic Astrocytoma at age 6
Generously funded by Rigatoni for Research
I am honoured to receive the Youth Education Award. It means so much to me and I greatly appreciate it.
This award will help me in my journey to achieve my ultimate goal to become a Child Life Specialist. My Child Life Specialist made an especially big impact in my patient experience throughout my medical journey, inspiring me to one day become a Child Life Specialist to help children and youth in their medical journey. I look forward to starting my first year in the Early Childhood Education Program at George Brown College this fall.
I have an acquired brain injury so it is difficult for me to focus on more than one thing at a time because I get overwhelmed and stressed. This generous award will allow me to enjoy my time at college without worrying about fees. I am honoured to receive this award and am so grateful.
Thank you so much to the caring team at Rigatoni for Research and Brain Tumour Foundation of Canada for making a difference.