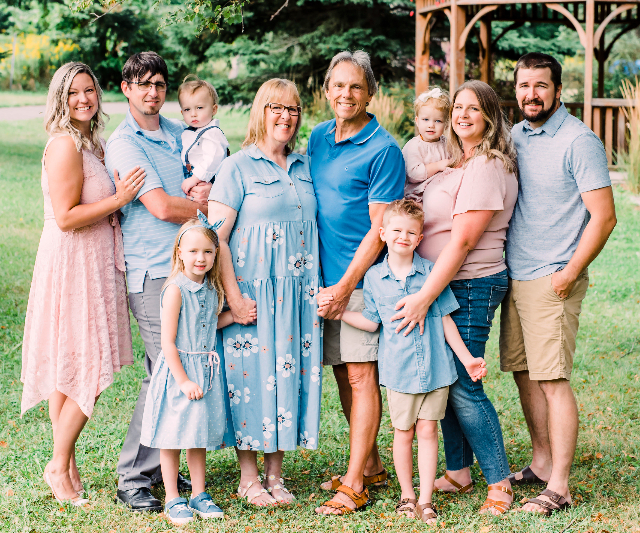 Barb Clark was first diagnosed with a brain tumour in 1995, but prior to a seizure that hospitalized her at age 37, she describes "having no symptoms whatsoever".
She was informed that the tumour was inoperable. The doctors gave her two years to live.
"I was told early on that I would not see our kids graduate, get married or have children. Well, they both graduated, fell in love, got married, and now we have FOUR incredible grandchildren– Rowan, Briar, Madelyn, and Evan. They all give me hope, energy and tons of love!" she states proudly.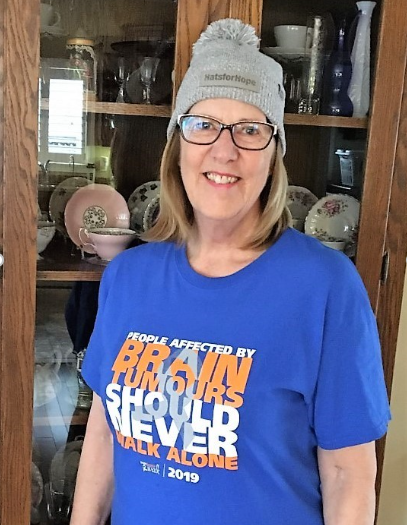 Barb has a long involvement with Brain Tumour Foundation of Canada, which began early after her diagnosis. It started with her local support group. Shortly thereafter, she was introduced to the organization's founders.
Her first two craniotomies were performed in 2003 and 2011. After surgery, she began a year of chemotherapy. An MRI scan in 2016, however, revealed another brain tumour requiring surgery. She was admitted to Sunnybrook hospital and went home the next day.
Barb's treatment regimen consisted of radiation, and subsequent paclitaxil and carboplatin (PC) chemotherapy; she was told this treatment doubled her survival odds. In the years following her diagnosis, she has hosted two of her own events, and has walked in London and Guelph.
Barb is very grateful to Brain Tumour Foundation of Canada's support she has personally received the last 25 years, as well as helping the Canadians who are currently living with a brain tumour.
"We all have within us the potential for success. New horizons await those who believe in their goals and follow their hearts," she expresses.
On behalf of Brain Tumour Foundation of Canada, and the brain tumour community:
Thank you! Barb Clark!
Learn more about the Brain Tumour Walk and register for the event at www.braintumourwalk.ca!